Daily US grain report: traders edgy awaiting USDA supply and looming tariff deadline
US grain futures prices were narrowly mixed overnight. Traders are awaiting Tuesday morning's monthly USDA's supply and demand report.
No updates on the size of the US corn and soybean crops will be made in today's report. Those figures will come in the January report.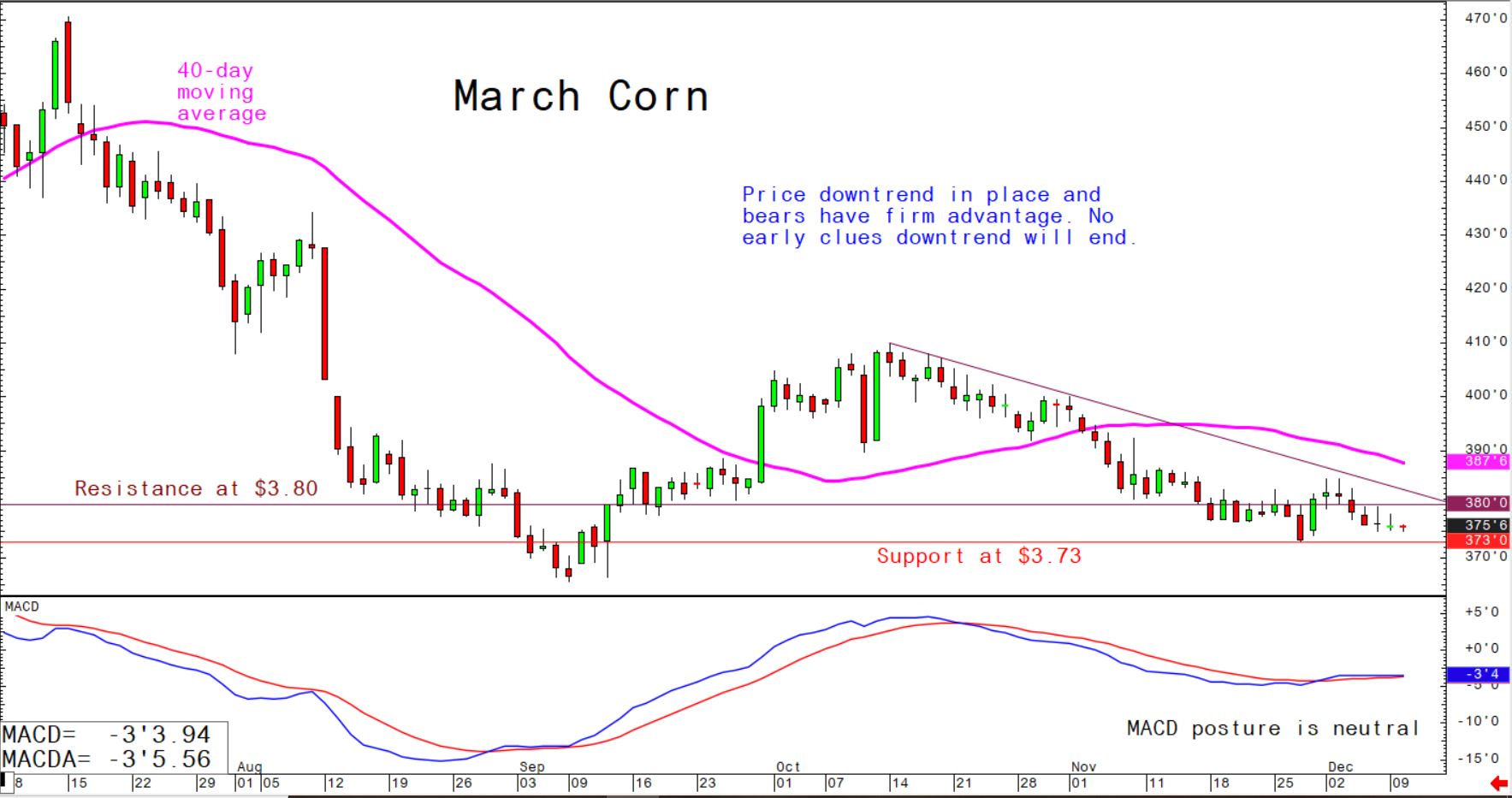 Next Sunday (15 December) is the deadline for the imposition of new US tariffs on Chinese imports into the US If those new tariffs are allowed by President Trump to go into effect, then the US-China trade war would likely escalate and no partial trade deal would be in sight, most believe. The keener uncertainty as the deadline approaches is likely to keep grain market participants leery the rest of this week. There is no real consensus on what will happen before Sunday, which makes the grain marketplace even more cautious. One bright spot on the matter is reports Monday that Chinese soybean importers bought at least five cargo shipments of US soybeans for shipment in January and February. Chinese officials also reportedly said they hoped to make a trade deal with the US as soon as possible, before the new tariffs take effect.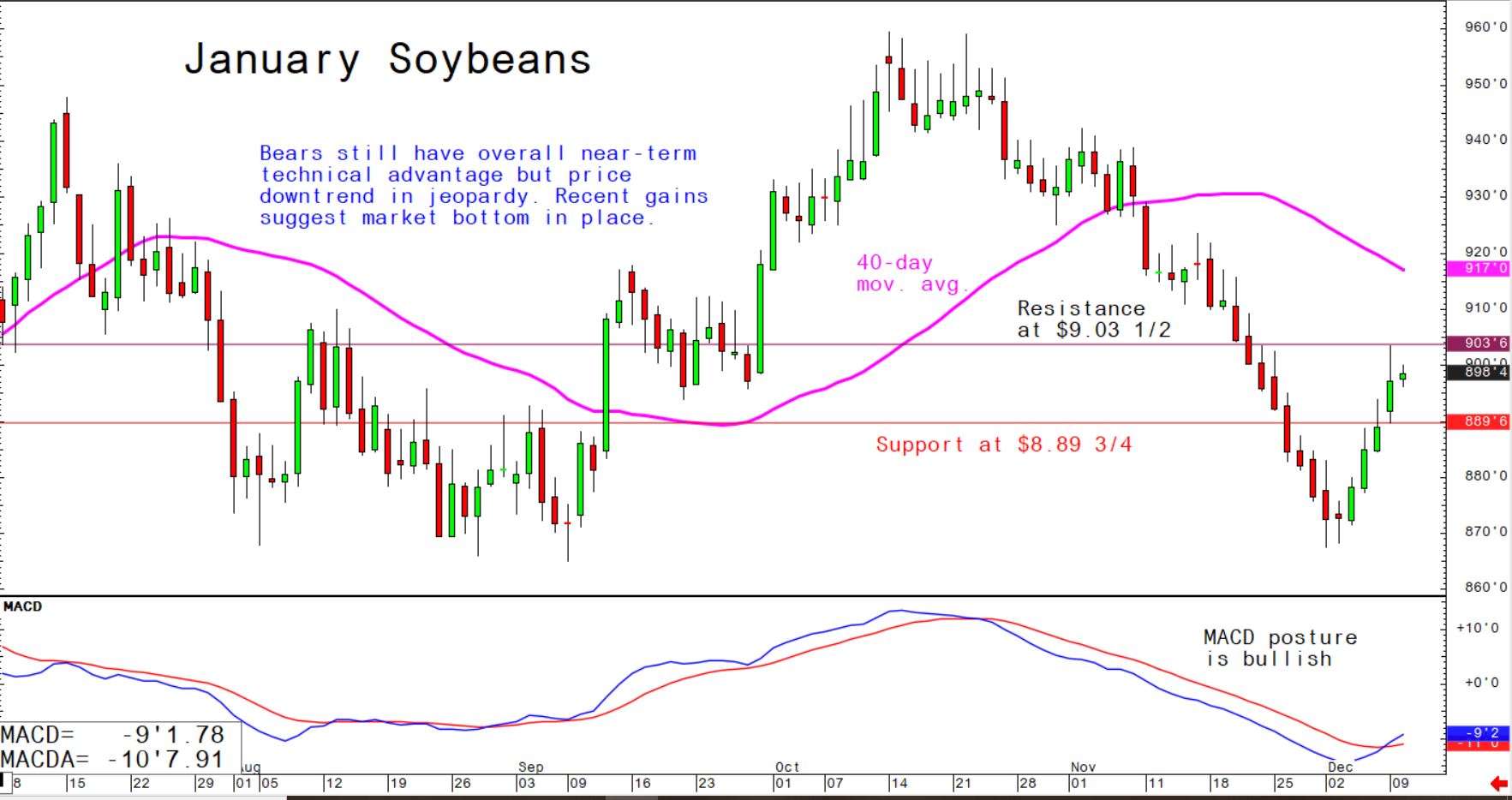 Grain traders are also looking at weather patterns in South American growing regions. There are no major problems at present, with soil moisture adequate in most crop regions.
The near-term technical postures for corn and soybeans remain bearish, with wheat being neutral to slightly bullish on the charts.