Daily US grain report: traders more upbeat on US-China trade deal specifics
US grain futures prices were firmer overnight. Corn was up around 1 cent, soybeans up around 2 cents and wheat up around 3 cents.
The grain markets have received a boost as the US Congress this week ratified a US trade agreement with Mexico and Canada that will boost agricultural trade between all three. Also, comments from both US and China trade officials that that the trade deal will come to fruition soon, including China honoring its pledge to buy $40 billion in US ag products, has lifted grain traders' spirits late this week.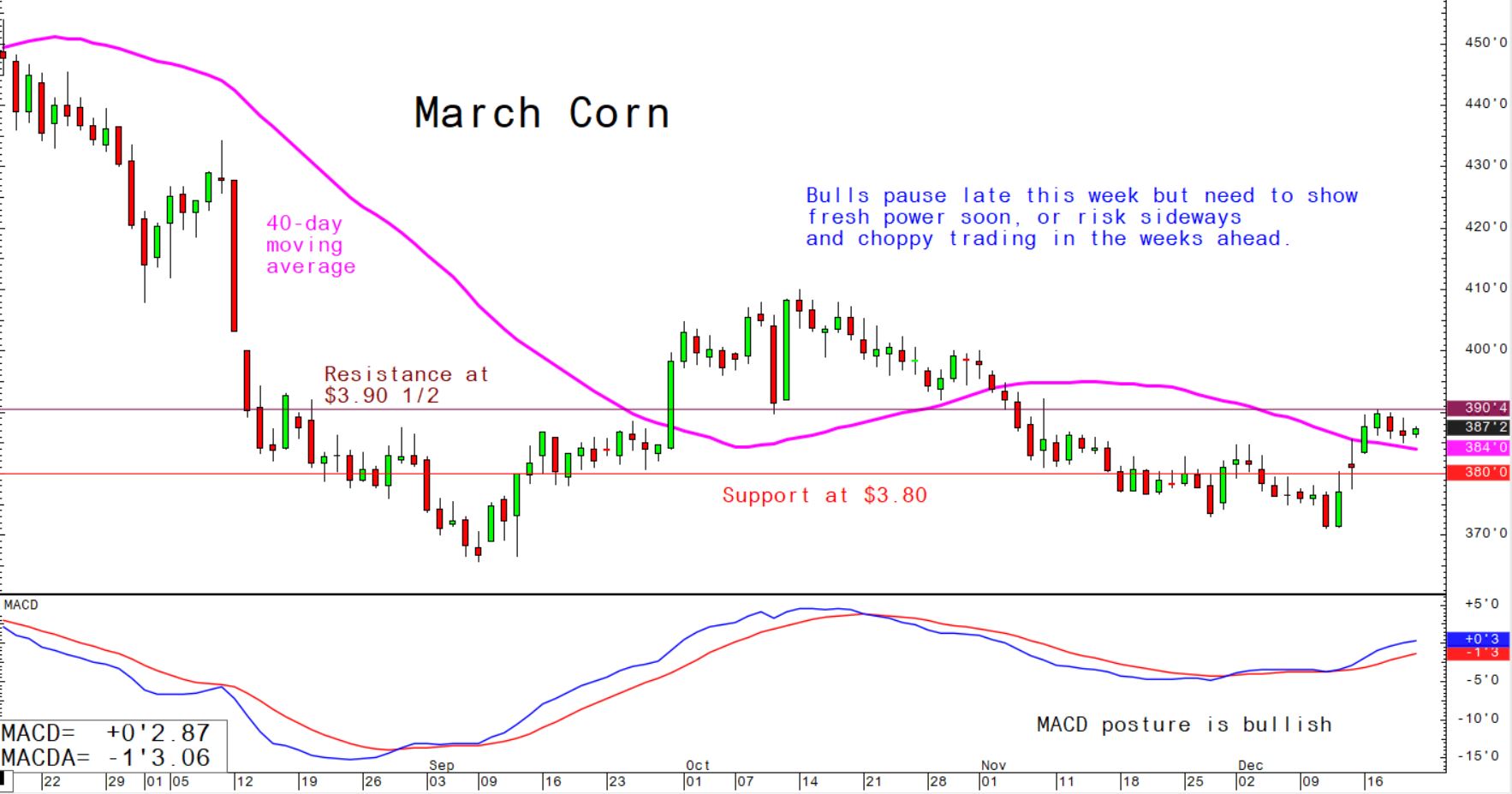 Bullish grain traders are now looking to the daily USDA export sales announcements for bigger purchases from China.

With grain prices pushing to multi-week highs this week, their near-term technical postures have turned more bullish--especially for wheat and soybeans.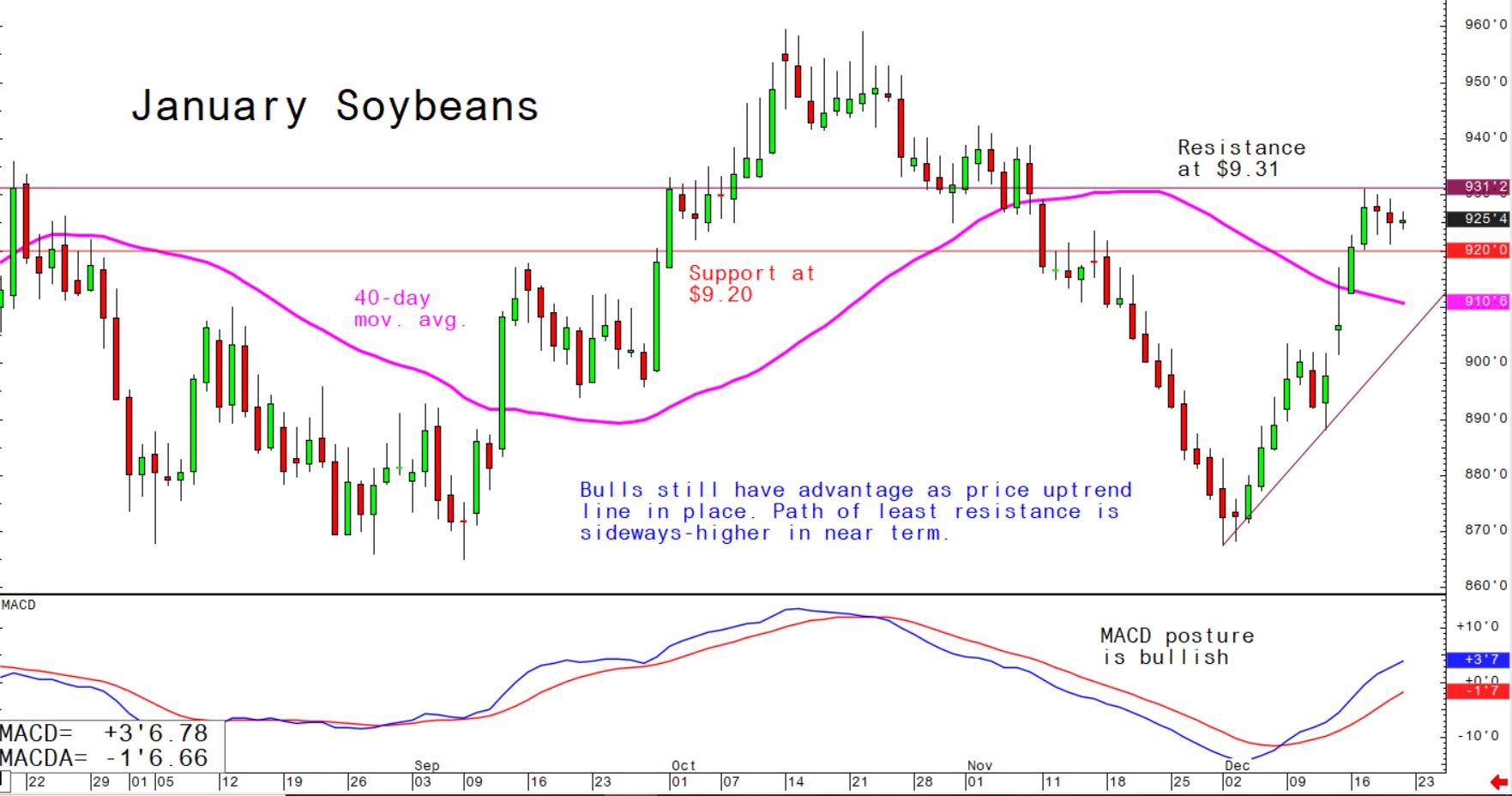 And there are outside markets that are favoring the grain market bulls, including crude oil prices pushing to multi-month highs this week, while the US dollar index has backed well down from its yearly high scored in early October.