Daily US grain report: traders waiting for weekly exports report
Grain traders await weekly USDA export sales data Thursday, looking forward to monthly data next week.
US grain futures prices were mixed overnight. Corn was down 1/2 cent, soybeans around 2 cents up and wheat 1 cent higher to 1 cent lower.
Traders are awaiting USDA's weekly export sales report on Thursday morning, especially looking for stepped-up purchases from China. Traders anticipate US wheat sales of 300,000 to 700,000 metric tons (MT), US corn 500,000 to 900,000 MT and US soybeans sales at 700,000 to 1,300,000 MT.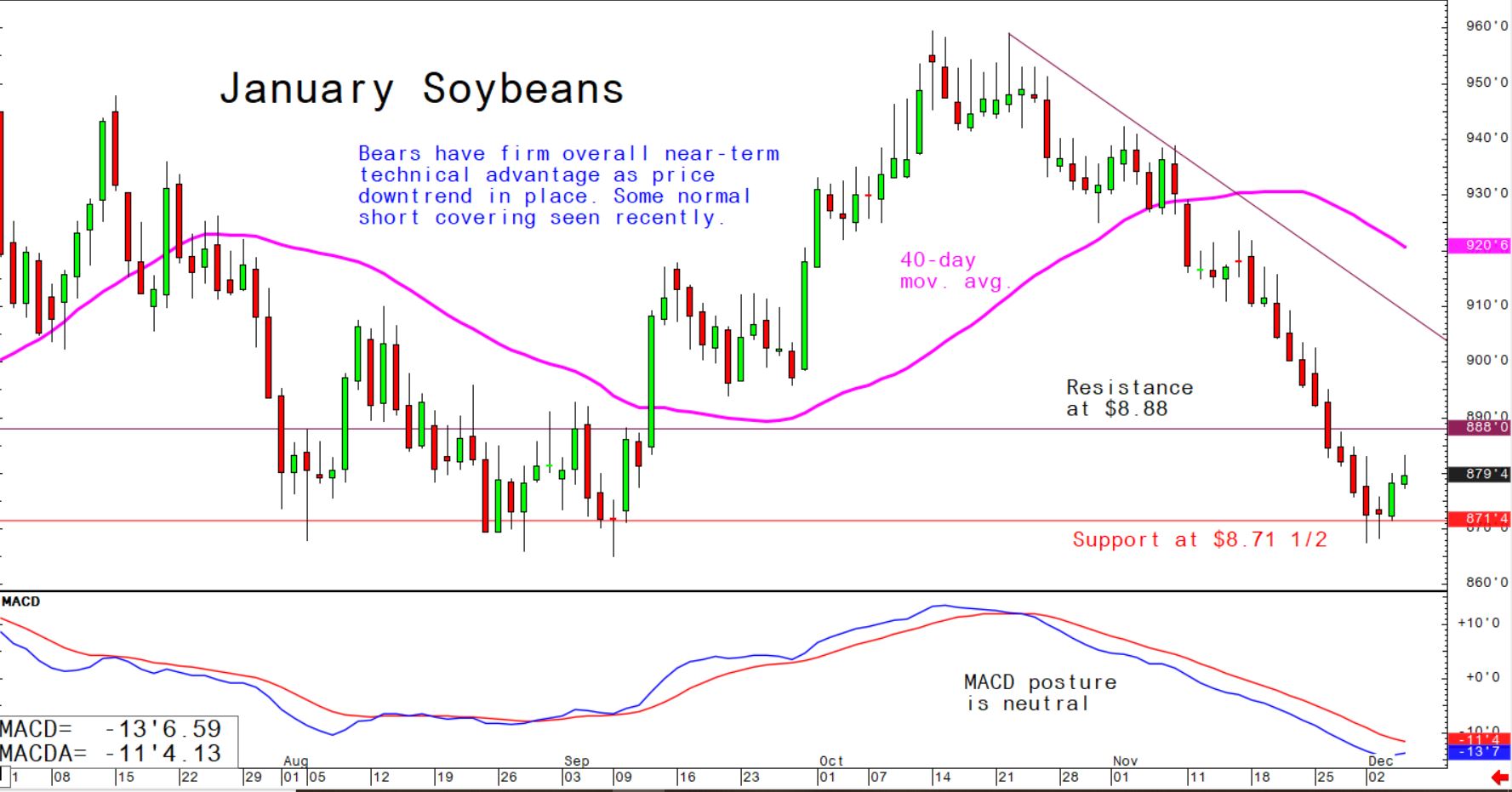 Grain traders are also awaiting the December 10 monthly USDA supply and demand report, although no updates on the size of the US corn and soybean crops will be made in this report. Those figures will come in the January report.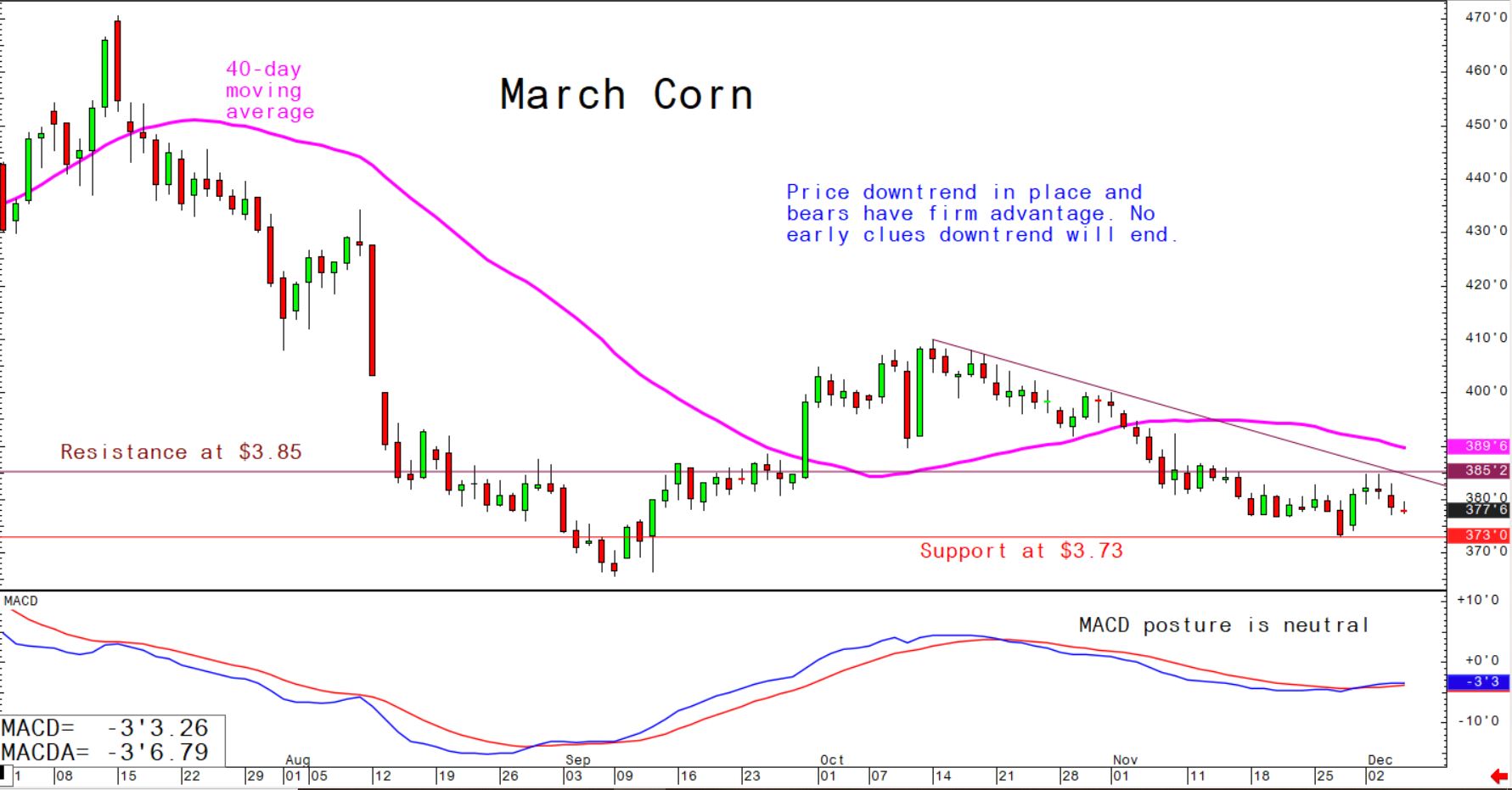 Grain traders remain tuned into the U.S. and China trade war and the negotiations to end it. December 15 looms as the next inflection point for the trade talks between the world's two largest economies. Chinese officials said Thursday there will retaliation if the U.S. imposes more tariffs on Chinese imports into the U.S. at that time. The marketplace late this week remains mostly upbeat on prospects for a partial trade deal, but if recent history repeats itself the prospects will soon dim.

Traders are also looking at weather patterns in South American growing regions. There are no major problems at this time, but there are some dry pockets in Brazil and Argentina early in the growing season.