Daily US grain report: US grain futures higher on short covering to end the trading week
US grain futures prices were higher overnight on some short covering heading into the weekend. Corn was up around 1 1/2 cents, soybeans around 7 cents up and wheat 1 to 2 cents higher.
Traders are awaiting next Tuesday monthly USDA's supply and demand report, although no updates on the size of the US corn and soybean crops will be made in this report. Those figures will come in the January report.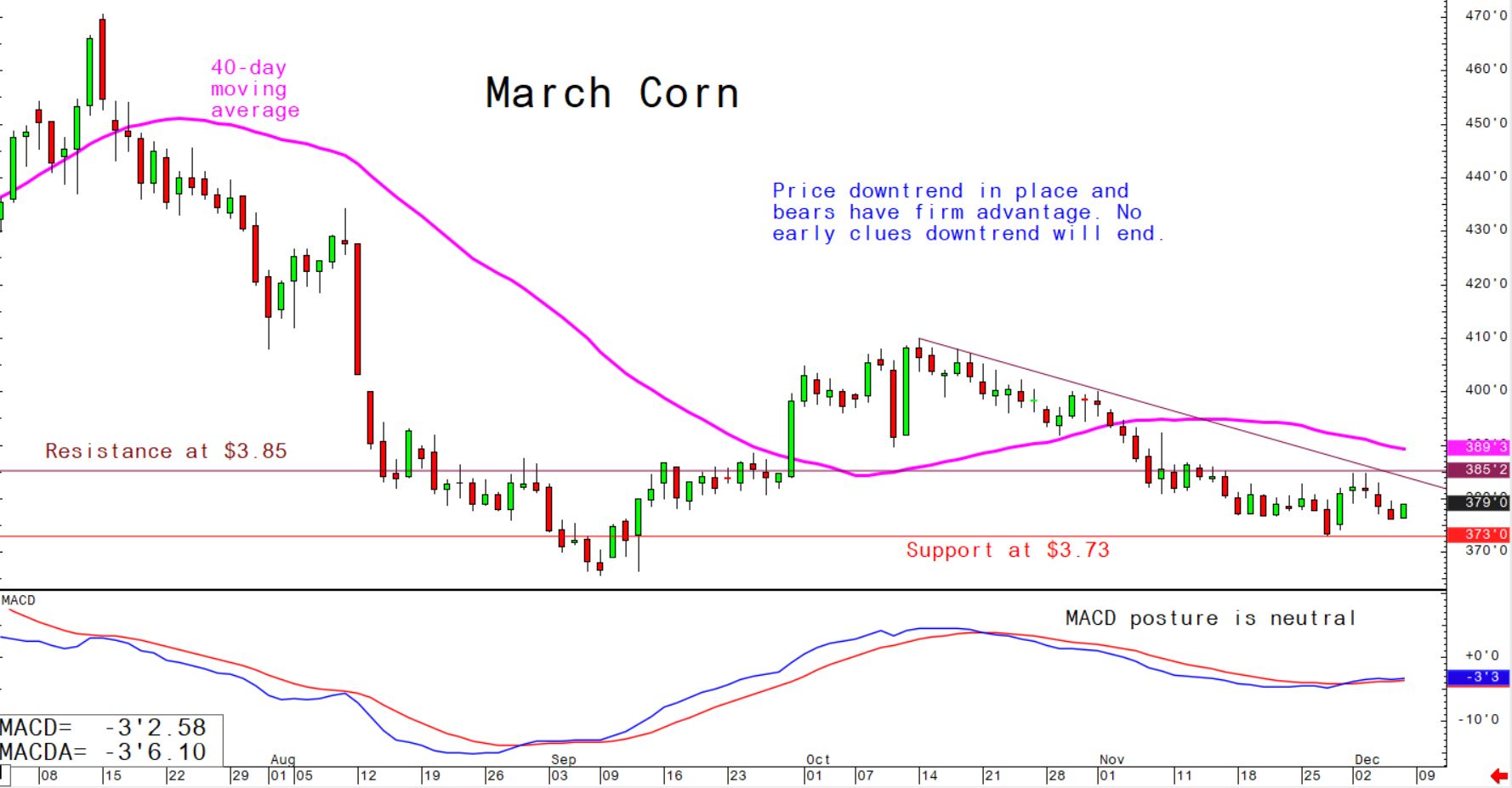 Grain traders remain tuned into the U.S. and China trade war and the negotiations to end it. Grain trader attitudes late this week are mostly upbeat about a partial deal getting done soon. December 15 looms as the next inflection point for the trade talks between the world's two largest economies, as that's when new U.S. tariffs are scheduled to go into effect.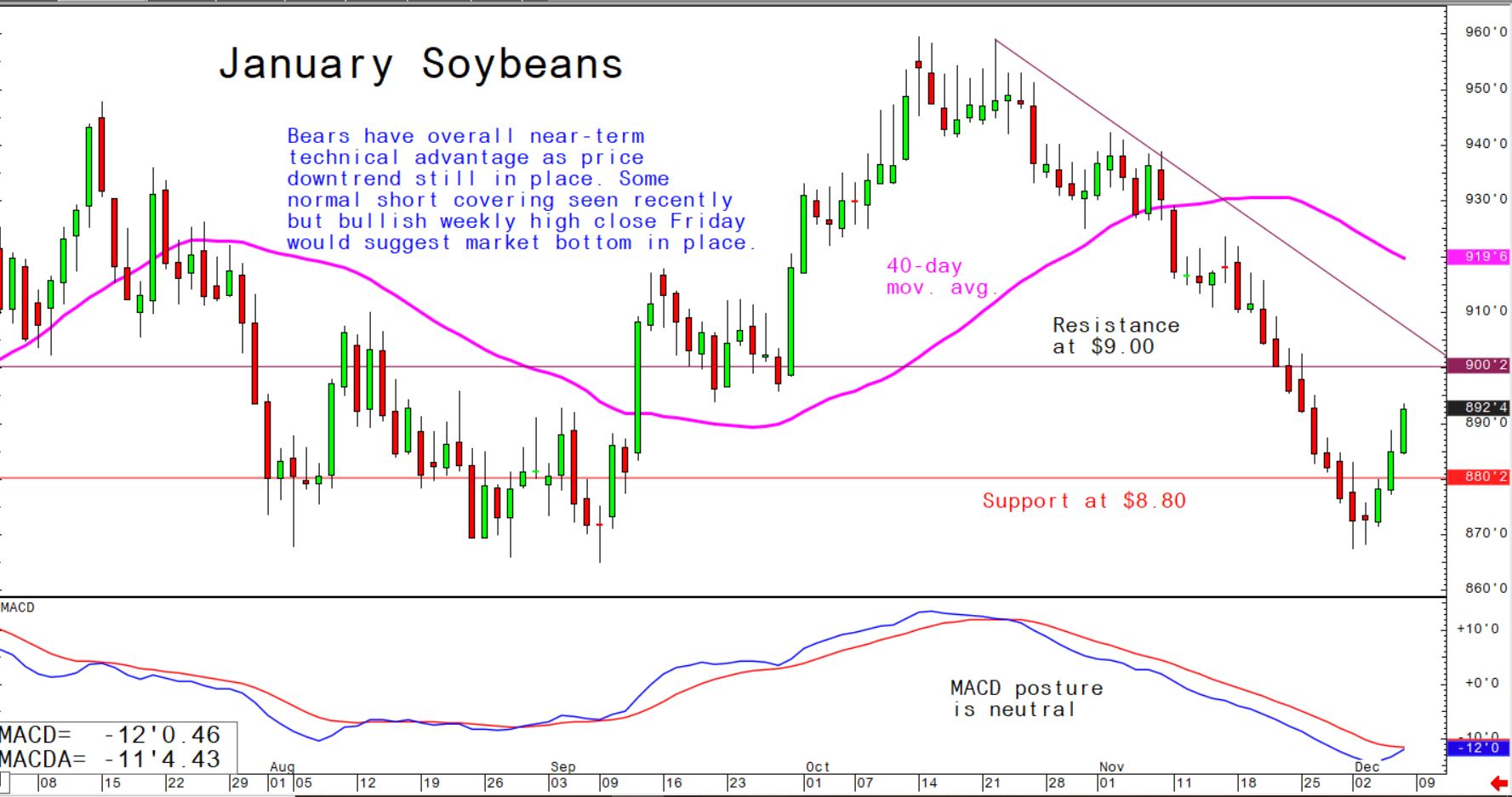 Traders are also looking at weather patterns in South American growing regions. There are no major problems at this time, with soil moisture adequate in most crop regions.

The near-term technical postures for corn and soybeans remain bearish, with wheat being neutral to slightly bullish on the charts.