US daily grain report: markets boosted by trade deals, upbeat attitudes
US grain futures prices were higher overnight. Corn was up around 6 cents, soybeans around 8 cents higher and wheat up about 7 cents.
Grain traders are cheered to start the trading week as events last week cleared up a lot of uncertainty. The US and China have reached a partial trade deal, in which China has agreed to purchase more US ag products. However, grain traders are still wondering about the timing of the large agricultural purchases agreed to by China. UK Prime Minister Boris Johnson won an election mandate on Brexit, and the US reached a trading deal with its neighbors, Canada and Mexico.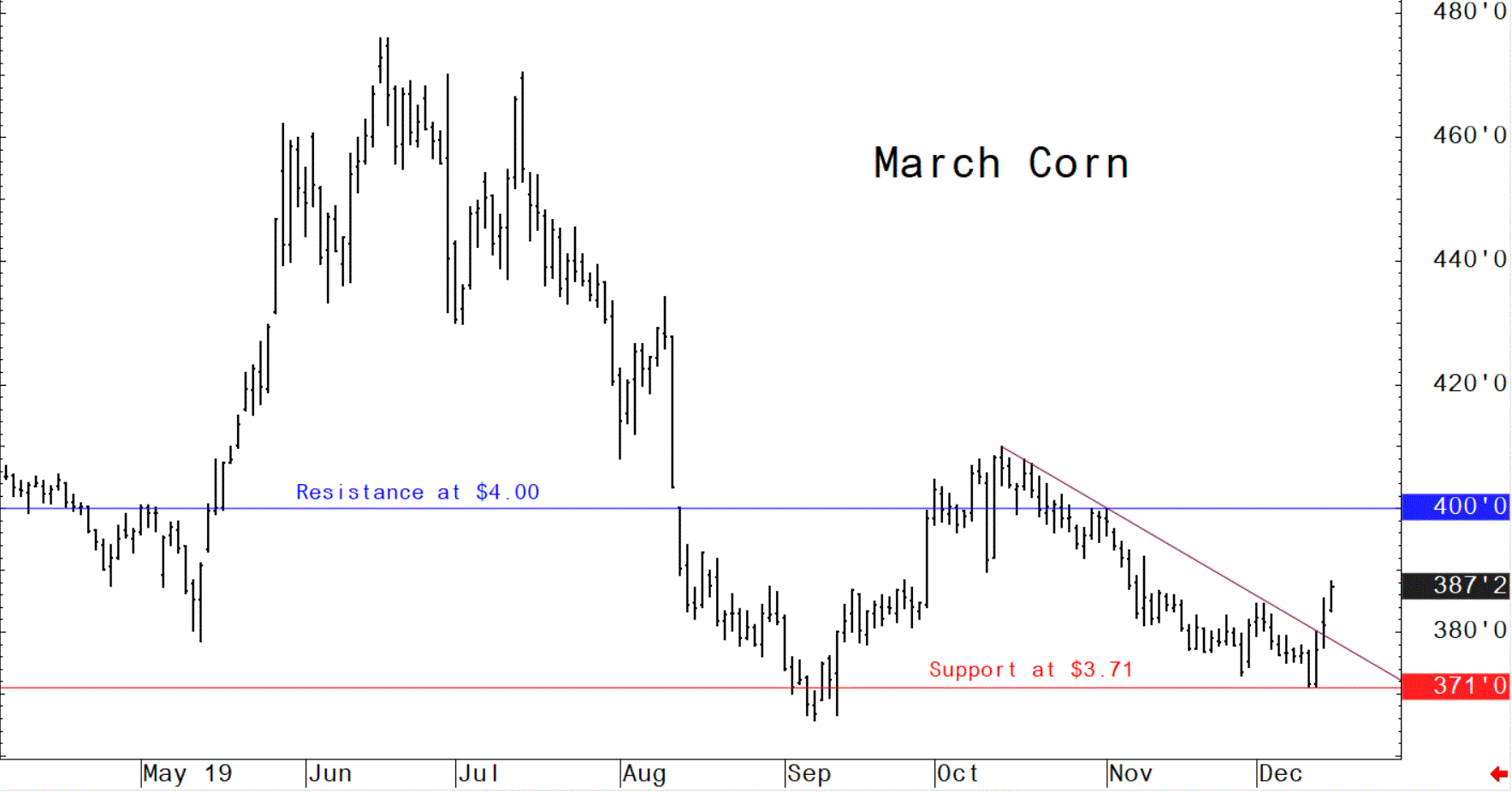 China also got some upbeat economic data Monday, as its industrial output in November was up 6.2 percent, year-on-year, beating market expectations for a rise of 5.0 percent.

However, with the China-US trade war at least temporarily at a truce, focus turns back to worldwide demand for US grains, which has been tepid most of this year. Price action into the end of the year will likely go a long way in determining if the US grain futures markets can sustain price uptrends, or continue to languish.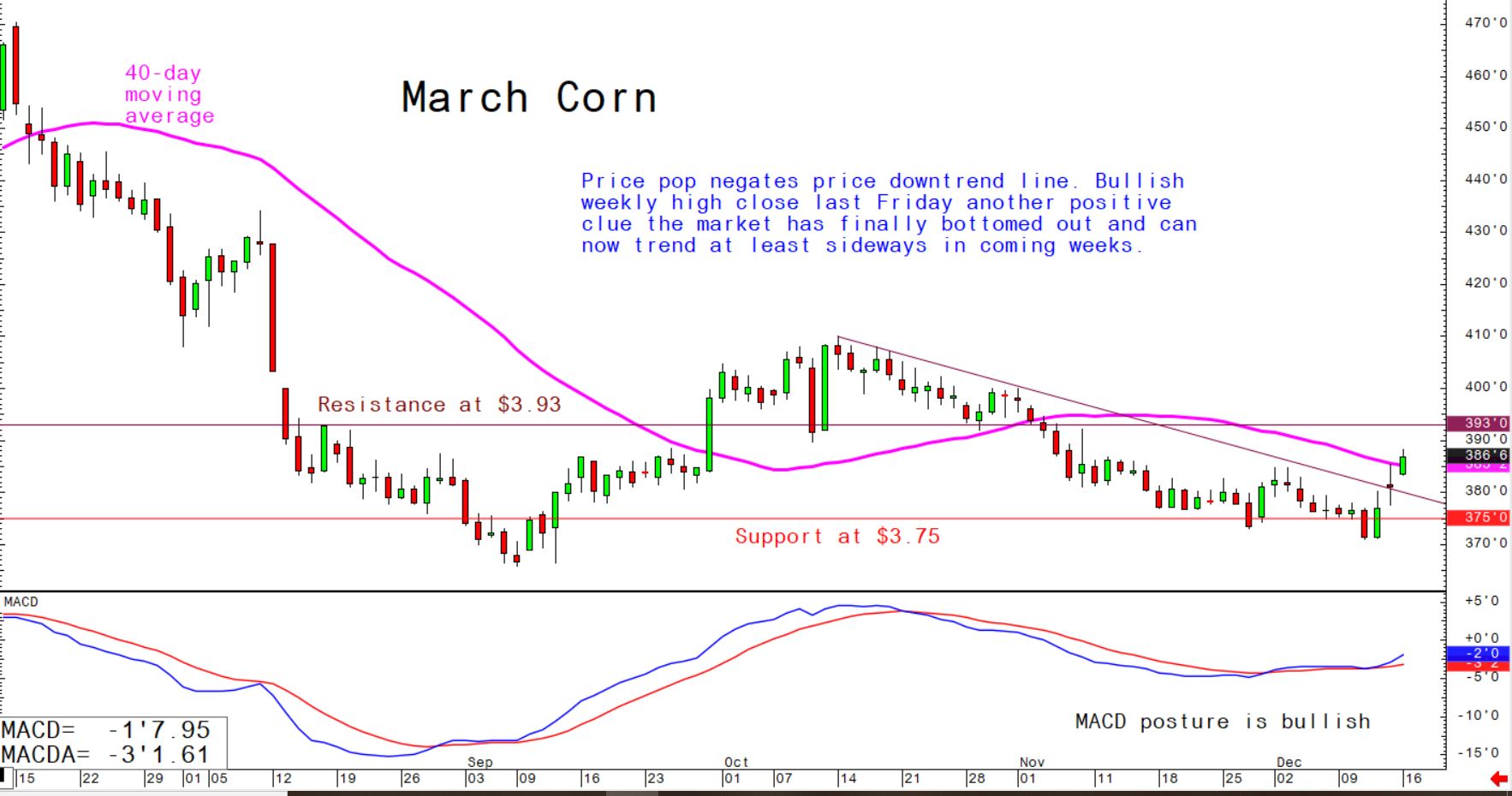 Grain traders are looking more closely at weather in South American crop-growing regions. While there are no major problems at present, there are some dry pockets traders are monitoring to see if the dryness persists.