Daily US grain report: grain futures languish, awaiting new fundamental inputs
US grain futures are mixed in early US pre-market trading Thursday. Corn is 1/4 to 1/2 cent higher, soybeans around 4 cents lower and wheat is 2 to 3 cents higher. Trading has turned choppy and a bit more volatile recently.
Soybean bulls have faded badly recently and the corn market is languishing just below a strong chart resistance level. The wheat market bulls remain technically strong amid price uptrends in place and prices this week hitting multi-month highs. However, just above the wheat markets lie strong technical resistance levels that have halted rallies in previous years.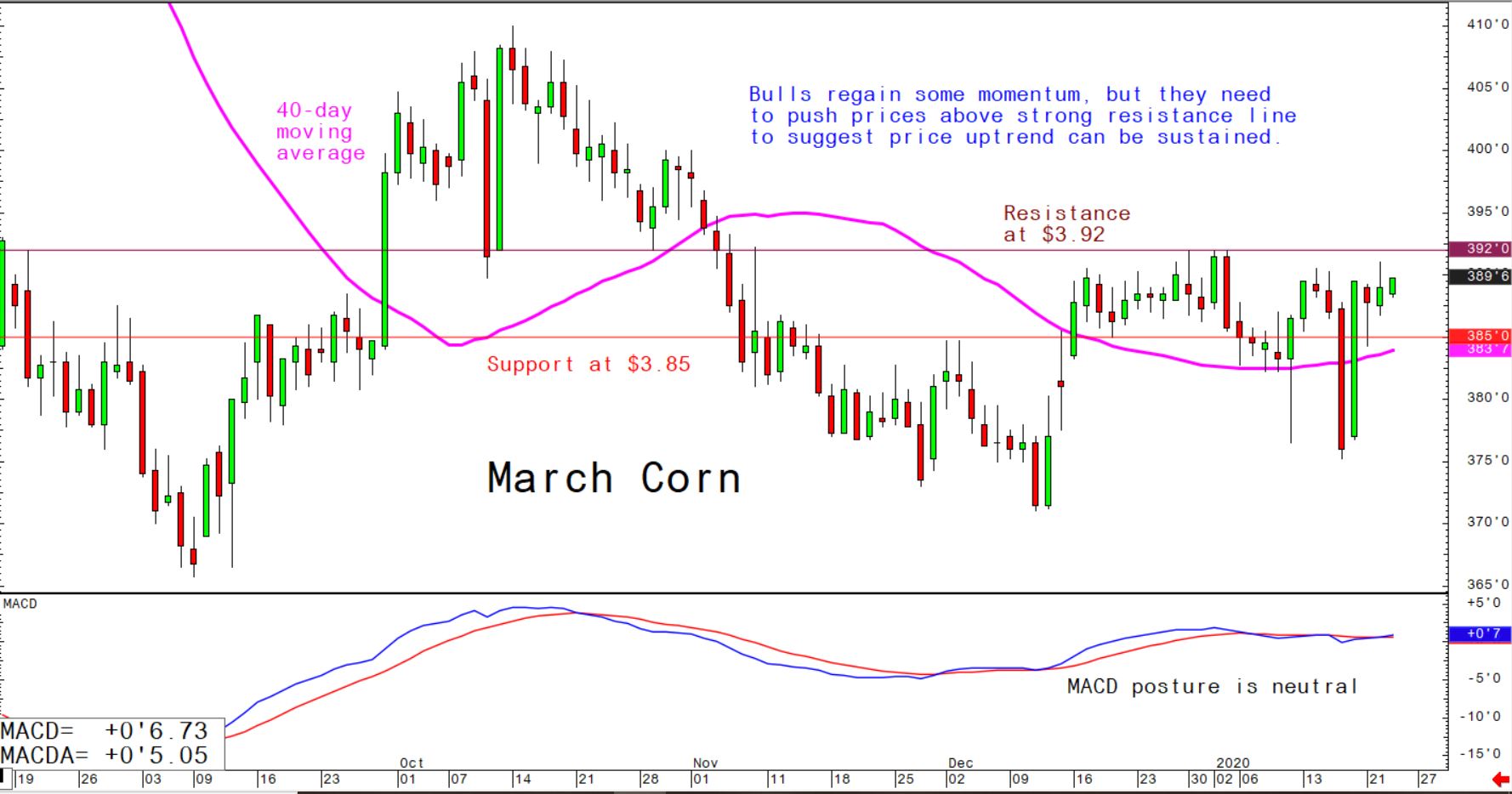 Grain traders are still monitoring the coronavirus in China that has killed at least 17, with a case also on the US west coast.

US grain futures traders will continue to monitory daily and weekly USDA export sales figures, mainly looking for more purchases coming from China. This week's weekly USDA export sales report is out Friday morning, delayed by one day due to a US holiday on Monday.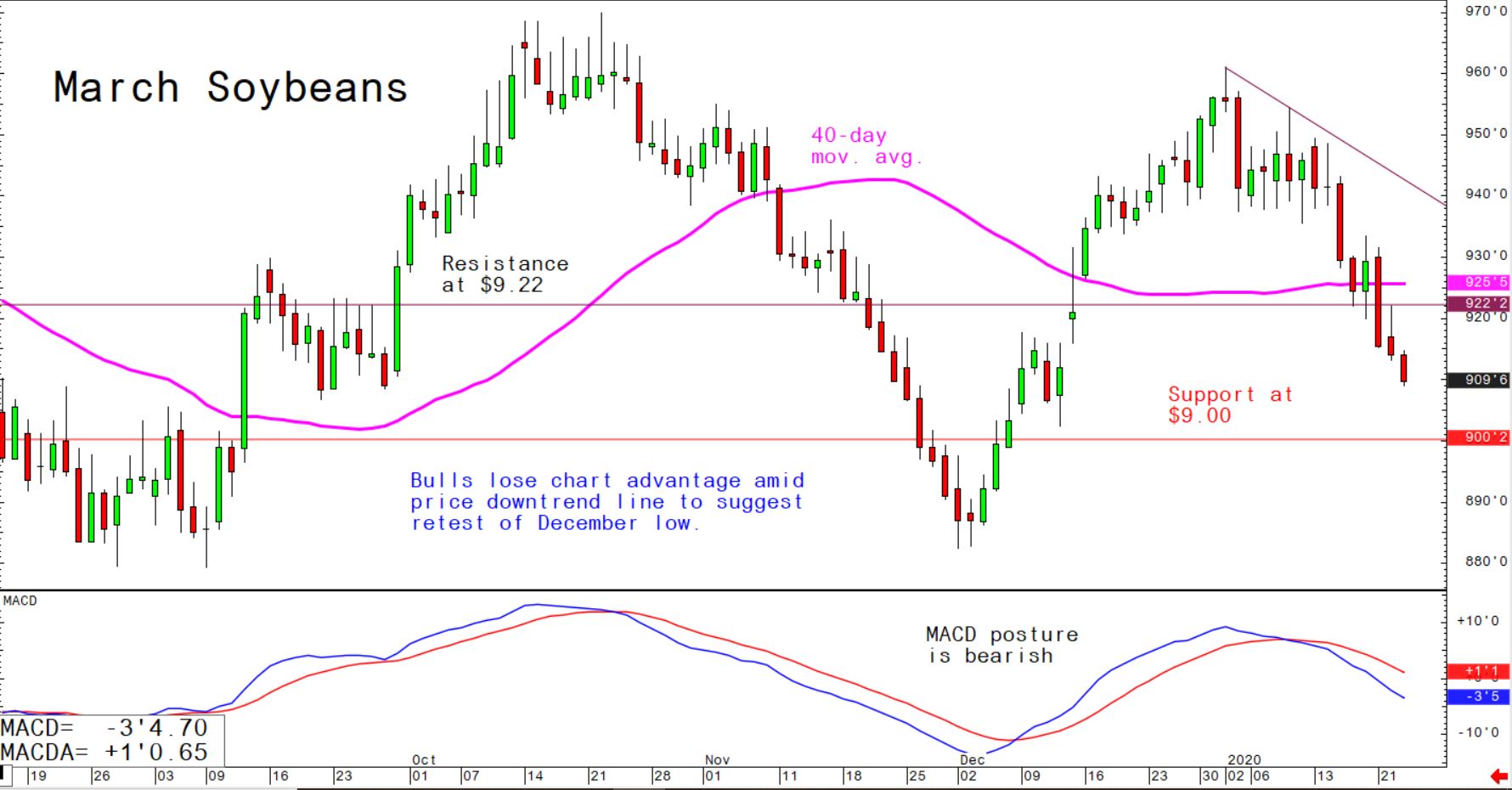 Limited buying interest in the grains this week is tied to notions the Chinese will not be doing much buying of grains in the near term, as their big Lunar New Year holiday begins this weekend and lasts for a week.

Soybean futures are also seeing selling pressure from ideas of big South American soybean crops that have seen few weather problems so far in the growing season.