Daily US grain report: grain market bears emboldened by coronavirus fears
US grain futures are narrowly mixed to weaker in early US pre-market trading Friday. Corn is around 1 cent higher, soybeans 1 to 2 cents lower and wheat is around 2 cents down. The coronavirus outbreak is back on the front burner of the global market place Friday.
Risk aversion is in order on this day as the outbreak has around 10,000 Chinese afflicted and over 210 have died. The World Health Organization is now calling the outbreak an emergency. Add the U.K. to the growing list of countries that have reported the many are calling the "Wuhan virus." The impact on global economic growth is in question, but nobody has a clear answer at present, as the situation continues to play out. This uncertainty remains bearish for the grain markets.
It's been an up-and-down trading affair the past week regarding the coronavirus outbreak. One day the marketplace deems the outbreak as overblown and then next day it deems the situation as serious and escalating. The uncertainty of the matter has hit the raw commodity sector hard, led by sector leader crude oil's prices dropping over $12.00 a barrel from the January high.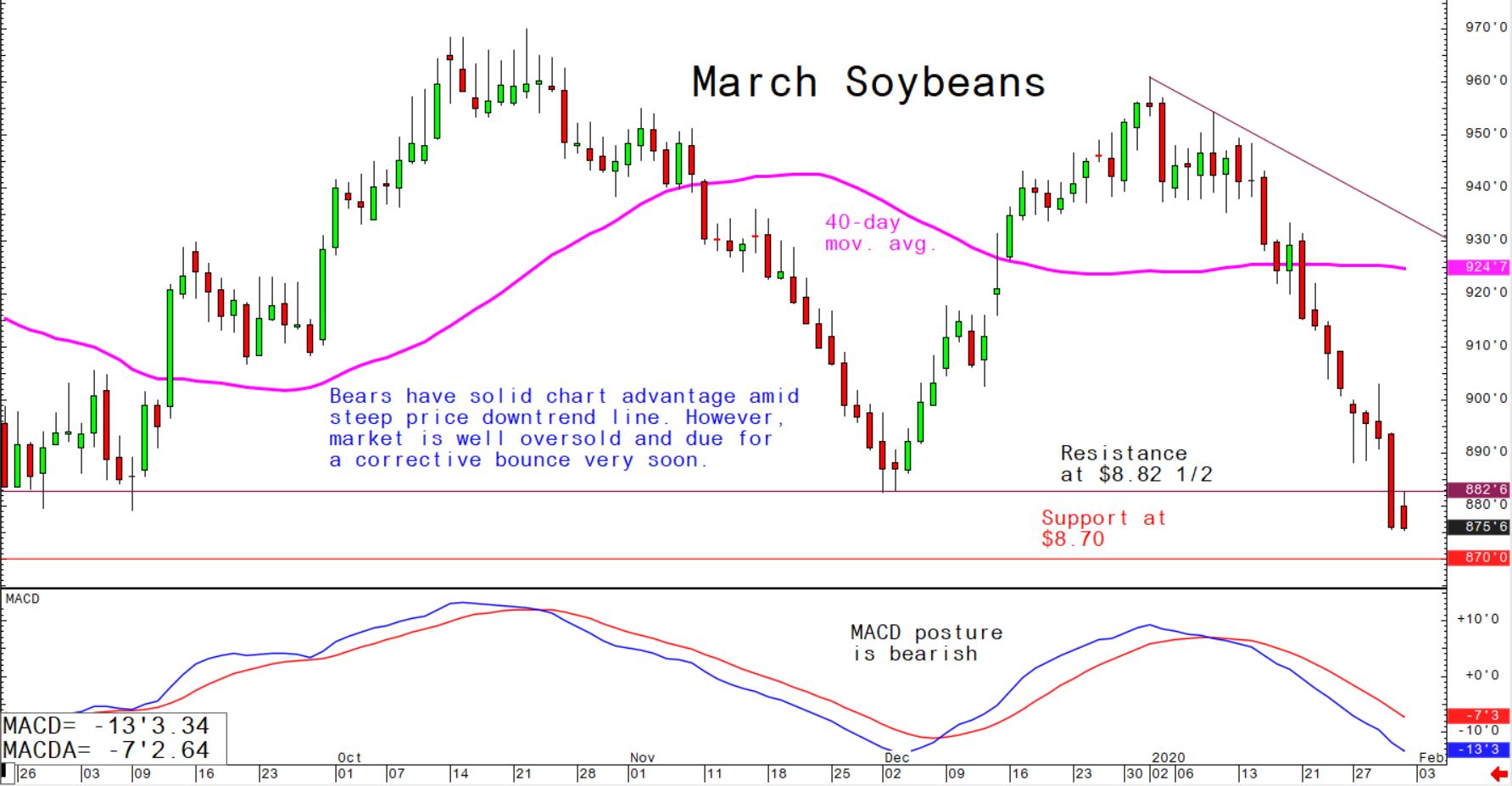 US export demand needs to improve to get the grain market bulls fired up to sustain price uptrends on the charts. Thursday's weekly USDA export sales report showed US corn export sales of 1,378,300 million metric tons (MMT), which was above market expectations. US soybean sales were at 471,700 MT--on the low end of expectations. US wheat sales were 647,300 MT, within market forecasts.