Daily US grain report: grain market bulls enter 2020 with a head of steam
There was no US grain futures trading overnight, following the New Year's holiday Wednesday. Look for some fresh speculator buying interest in the grain markets in early January, as the charts have turned more bullish in recent weeks.
Grain market bulls are entering 2020 with some momentum on their side, especially in soybeans and wheat. A bullish feature for the grains recently has been many currencies rallying significantly against the US dollar.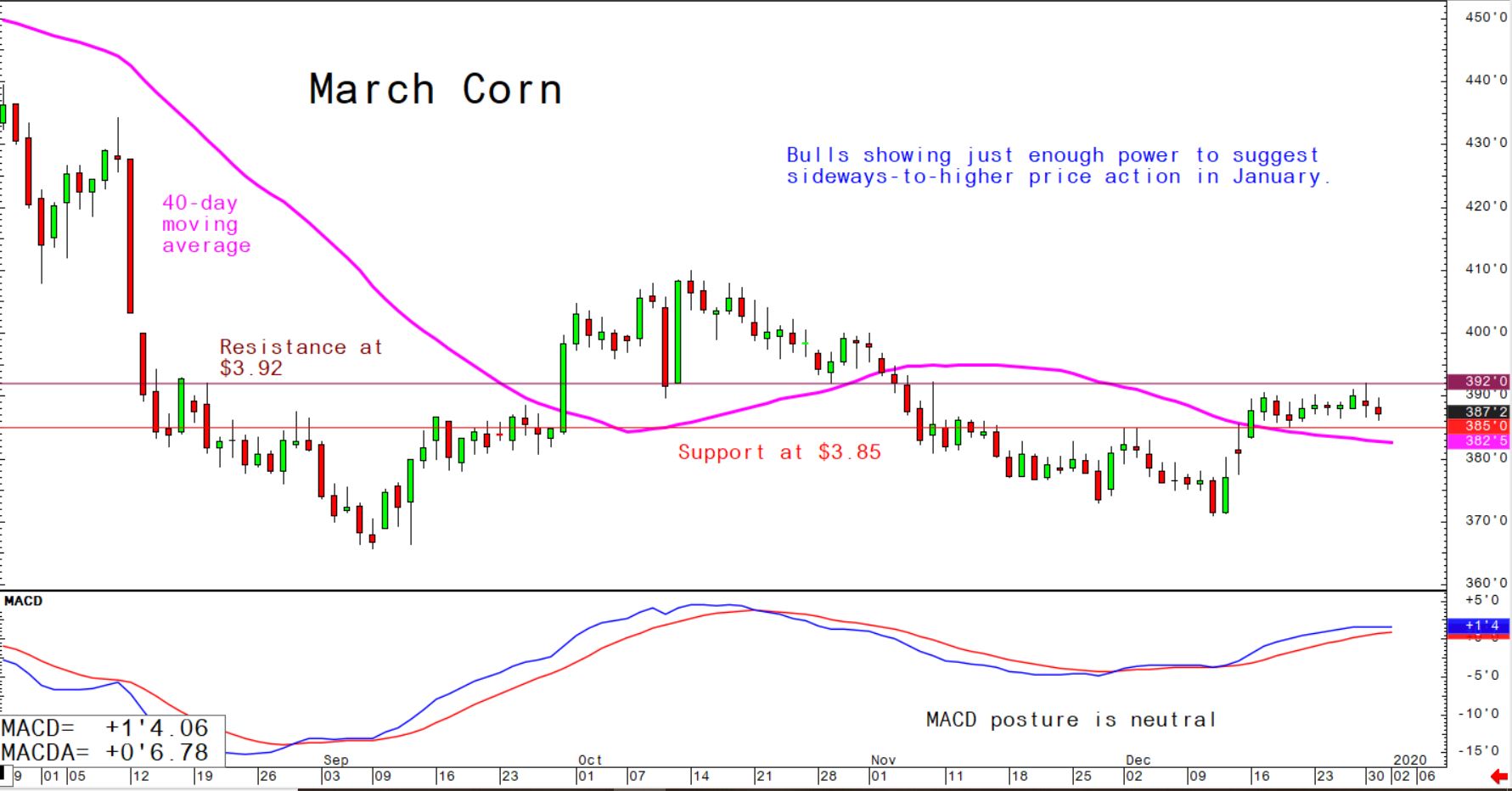 The US dollar index hit a five-month low Tuesday and is seeing a corrective bounce today. The US-China trade war has significantly thawed amid recent positive comments from officials on both sides, and that's also supportive for grain markets as the year winds down.

A partial trade agreement will be signed January 15th. The January 10th monthly USDA supply and demand report is now in focus for the grain markets, as estimates of the updated size of the US corn and soybean crops will be issued following a rocky harvest season that was plagued by inclement weather.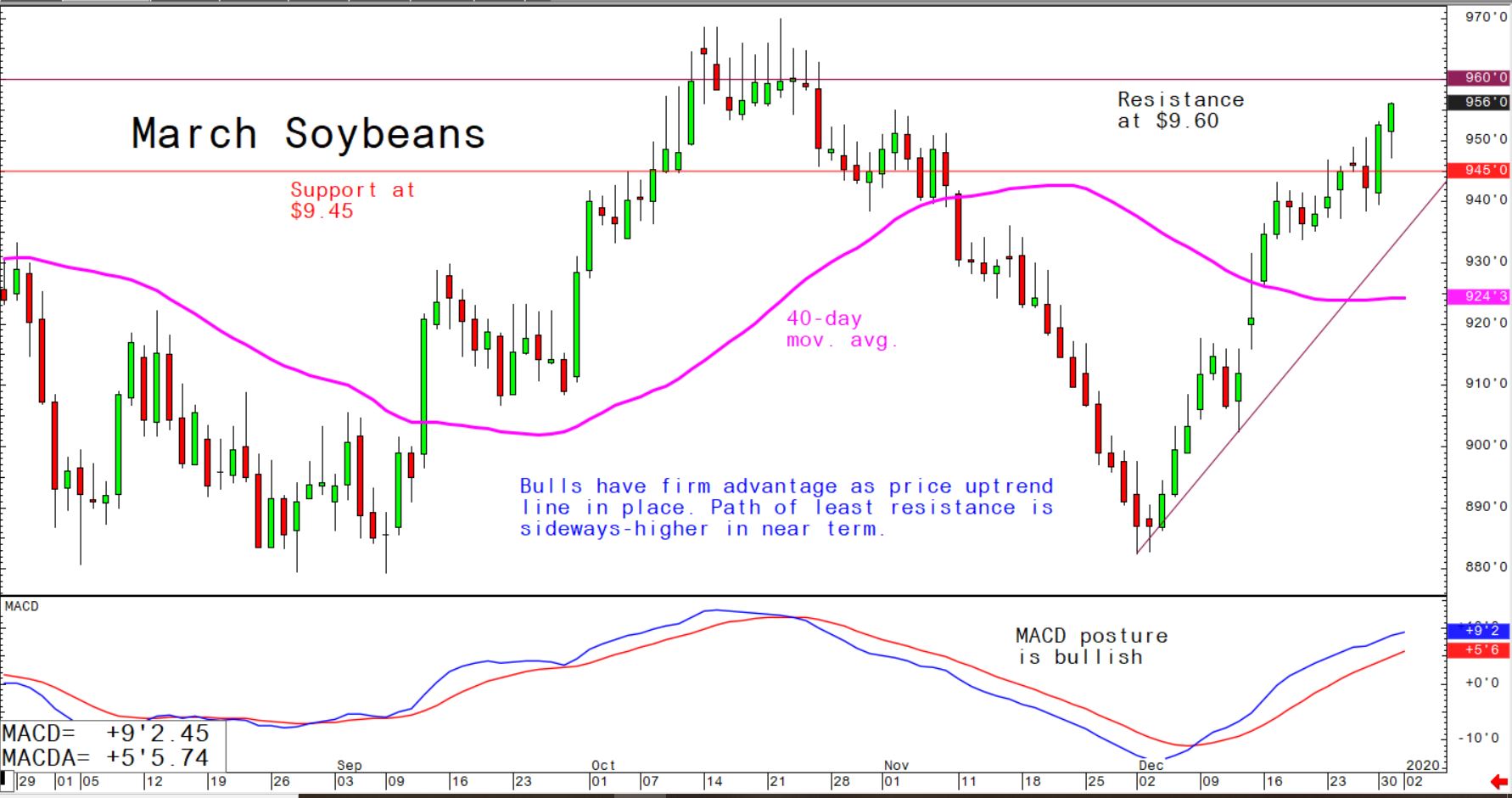 Weather in South American corn and soybean regions remains mostly non-threatening, but grain traders will continue to monitor mildly dry pockets that could become a bigger concern in January.