Daily US grain report: grain markets down as traders ponder when coronavirus will be fully factored into prices
US grain futures are lower again in early US pre-market trading Tuesday. Corn is around 2 cents lower, soybeans around 8 cents lower and wheat is around 5 cents down.
Grain traders are still concerned and buyers remain timid as the coronavirus illness has killed over 100 Chinese citizens and appears to be still spreading. There are worries the outbreak will reduce global demand for grains, including possibly enabling China to reduce the grain purchases there were agreed upon in the recently signed partial trade agreement between the US and China -without violating the agreement.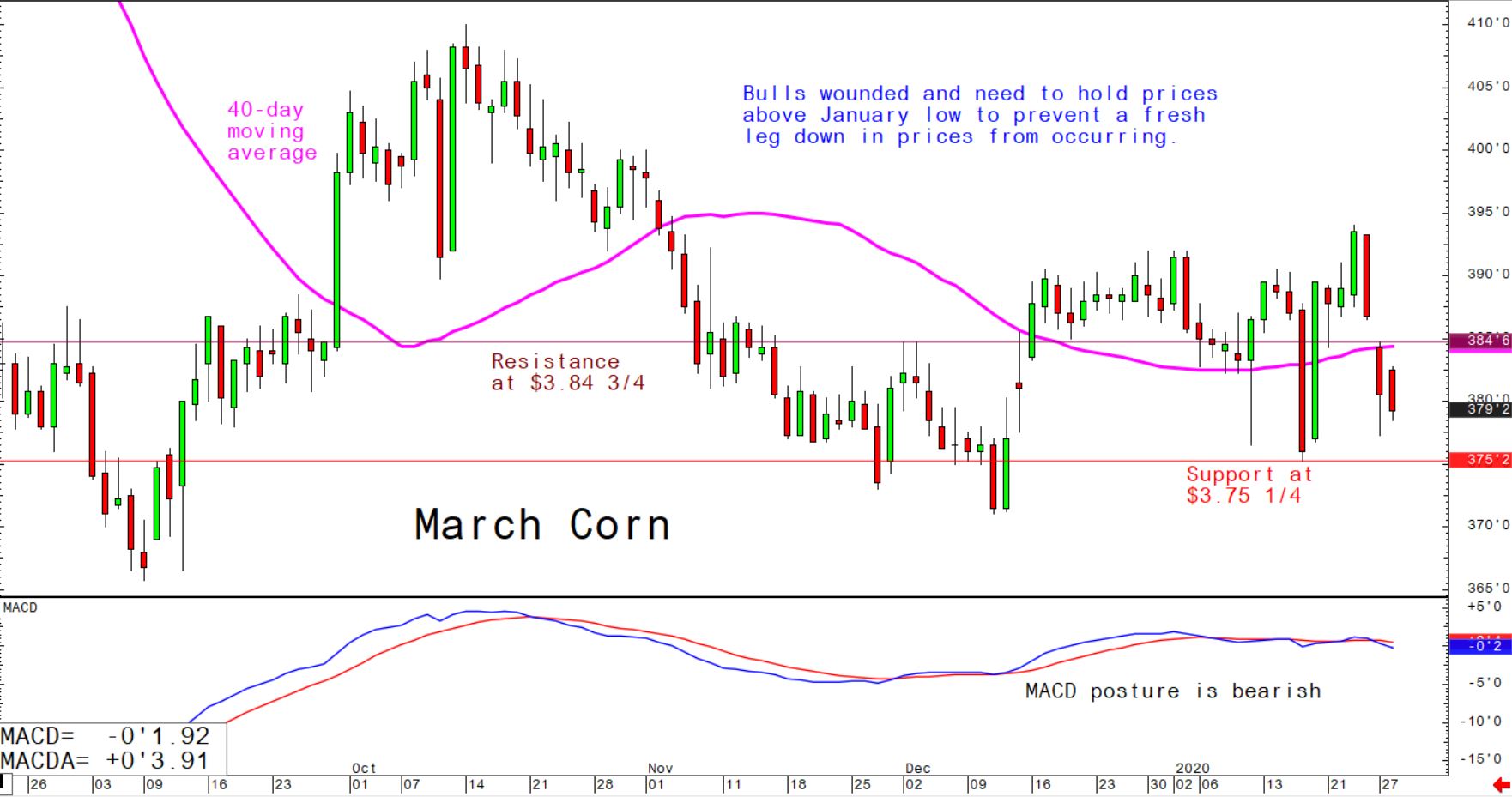 Veteran grain traders know that shock market events like the coronavirus outbreak tend to see the grain markets factor in worst-case scenarios in the early stages of the affair. Price action in several other markets the past few days suggests this event will be factored into grain market prices sooner rather than later. Reason: Most shock events to markets do not have the worst-case scenario play out. Once traders realize the shock event is not as bad (for markets) as they first thought, the markets' prices begin to move back toward where they were before the shock occurred.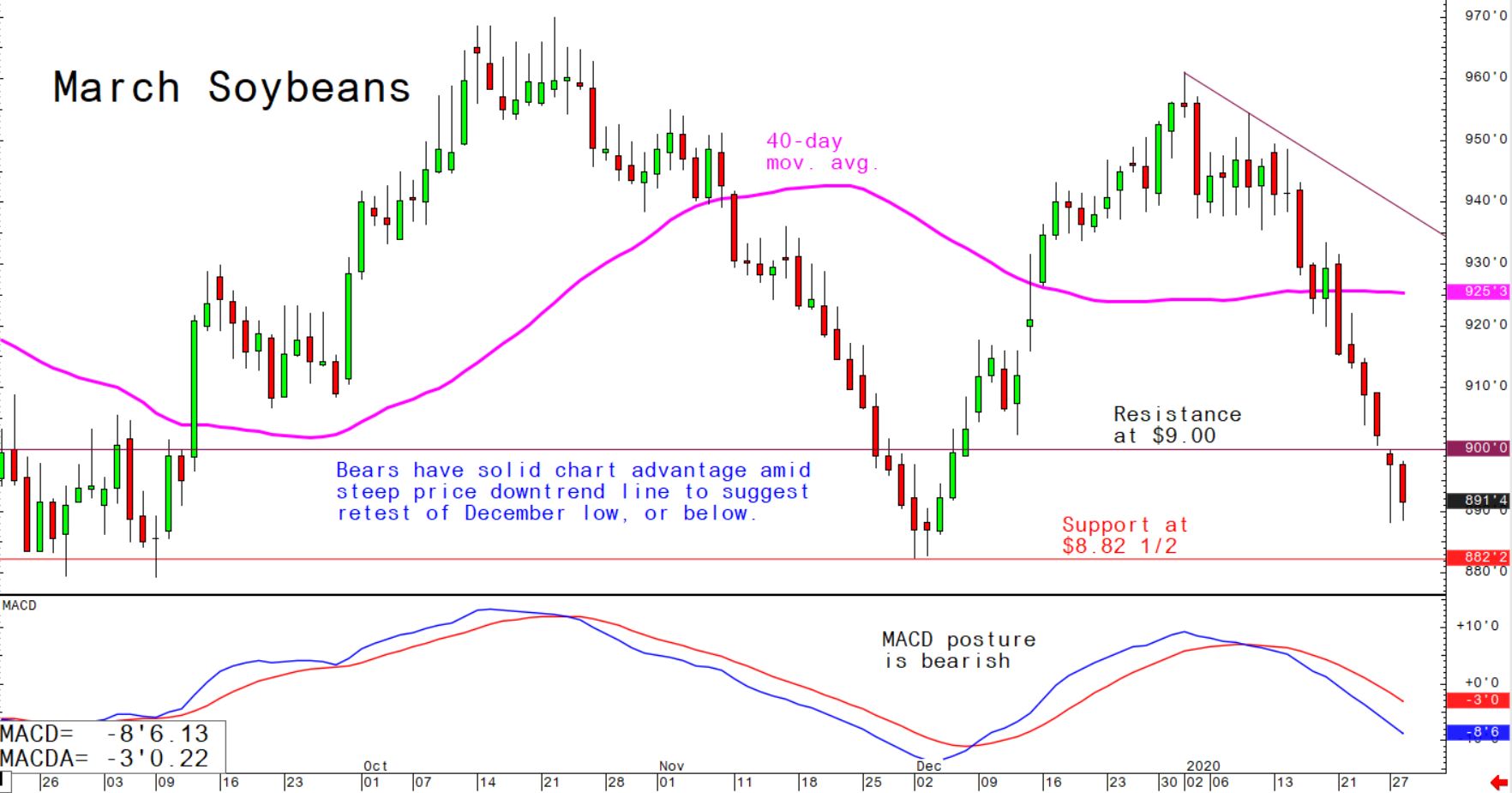 Of course, right now it's still too early to tell if the grain markets have fully factored in the coronavirus and its impact on the global grain demand. By the end of this week, grain traders should have a better idea whether the outbreak has mostly run its course, from a grain-markets-impact perspective. Look for buying interest in the grain futures markets to continue to be squelched until this situation stabilises.