Daily US grain report: grain traders await USDA export sales data, keeping an eye on coronavirus outbreak
US grain futures are weaker in early US pre-market trading Friday. Corn is around 2 cents lower, soybeans around 3 cents lower and wheat is 3 to 4 cents down.
The highlight of the day will be the weekly USDA export sales report, which was delayed by one day because of a US holiday Monday. Grain traders will be looking at the export data for bigger buys coming from China, following the "Phase 1" trade deal signed last week.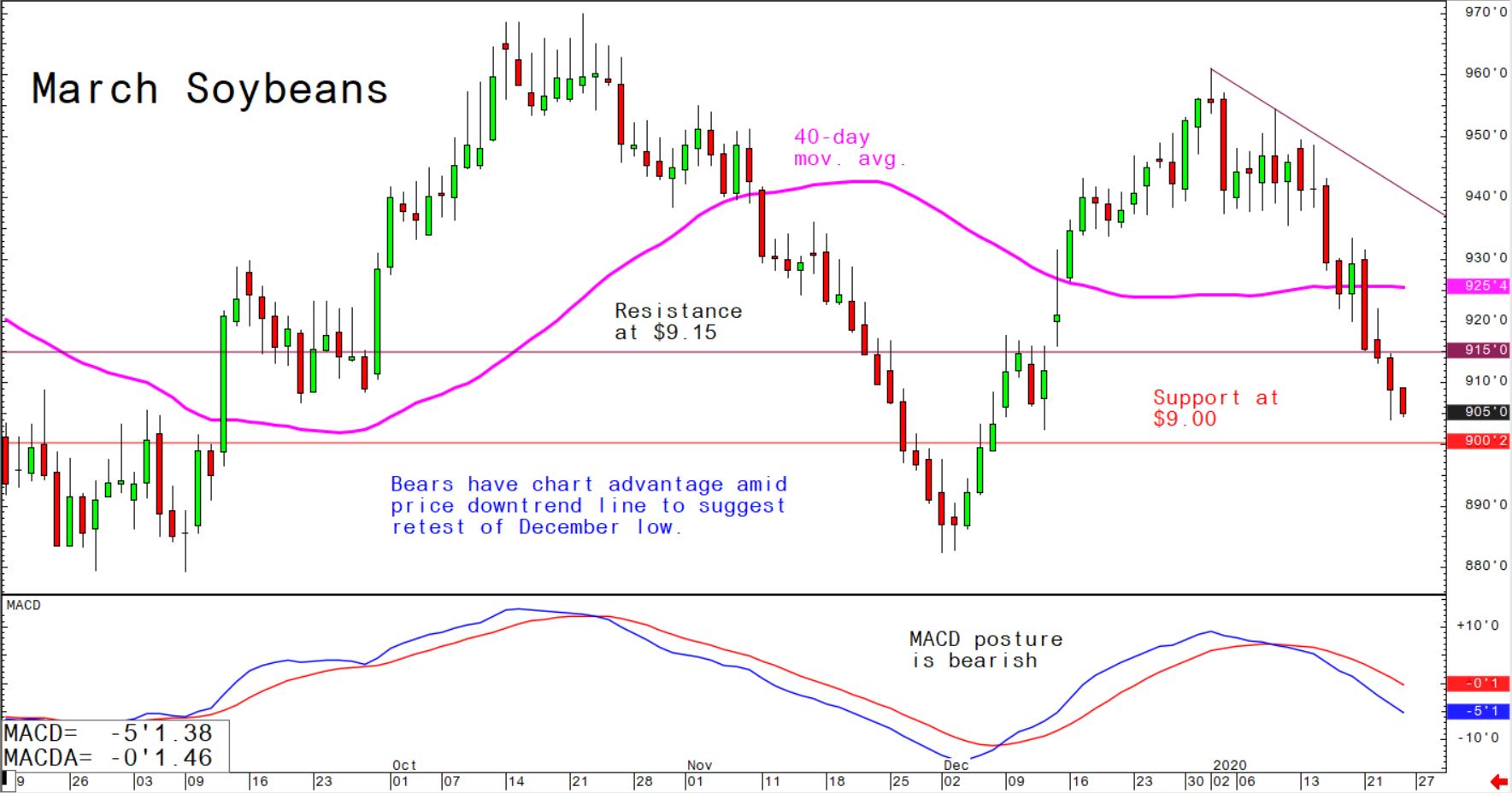 Soybean bulls have faded badly recently to suggest a challenge of the early-December low. However, corn prices on Thursday popped to a 2.5-month high and produced a bullish upside "breakout" from a choppy trading range. The wheat market bulls remain technically strong amid price uptrends in place and prices this week hitting multi-month highs. However, just above the wheat markets lie strong technical resistance levels that have halted rallies in previous years.

The grain markets this week have waffled on the coronavirus illness that is impacting China and has now killed at least 26 of its citizens, with nearly 1,000 contracting the illness and several cities in China on lockdown. Reports Friday said the breakout of coronavirus could lop off over 1 percent of China's annual GDP, especially as the main holiday in China, the Lunar New Year, starts this weekend. At least one case of the virus has been found in the US and one has been reported in Singapore. The US State Department on Thursday advised US citizens to reconsider traveling to the impacted regions of China. It's likely this situation will get worse before it gets better, which would be a bearish scenario for the grain markets.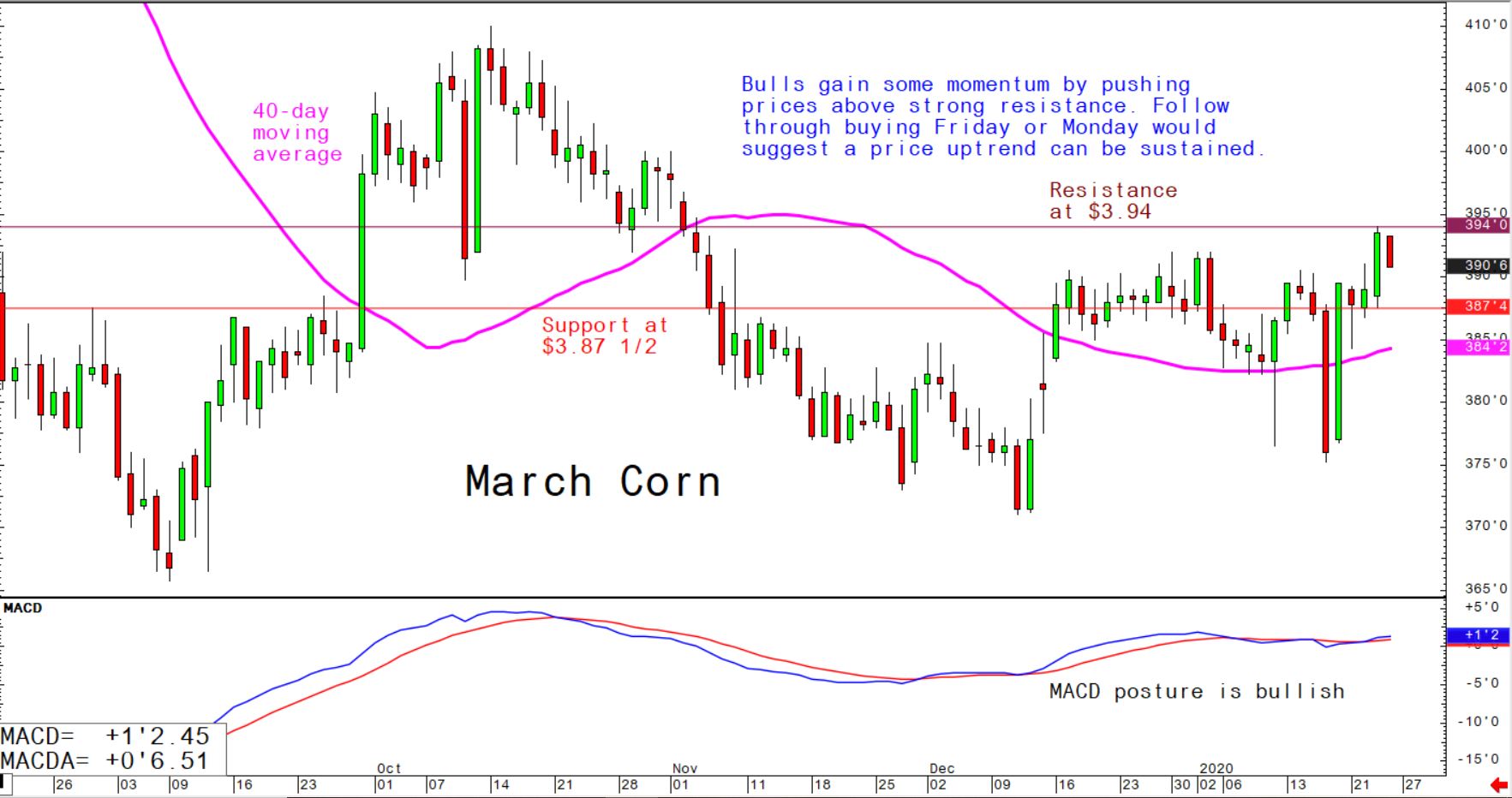 Soybean futures are also seeing selling pressure from ideas of big South American soybean crops that have seen few weather problems so far in the growing season.