Daily US grain report: grain traders "buy rumor, sell fact" on US-China partial trade deal
US grain futures are mixed but mostly up in early US pre-market trading. Corn is up around 3 cents, while soybeans are around 1 1/2 cents lower and wheat is 1 to 3 cents higher.
It appears to be a classic "buy the rumor, sell the fact" situation regarding the US-China partial trade deal. Prices rallied up to the signing of the agreement and then promptly sold off. The grain market bears have seized the initiative by promoting the notion that the signed deal is so vague that it's unclear just how much ag products China will purchase from the US, and when. It appears grain market traders now want actual Chinese purchases showing up in USDA export sales reports before they get to bulled up.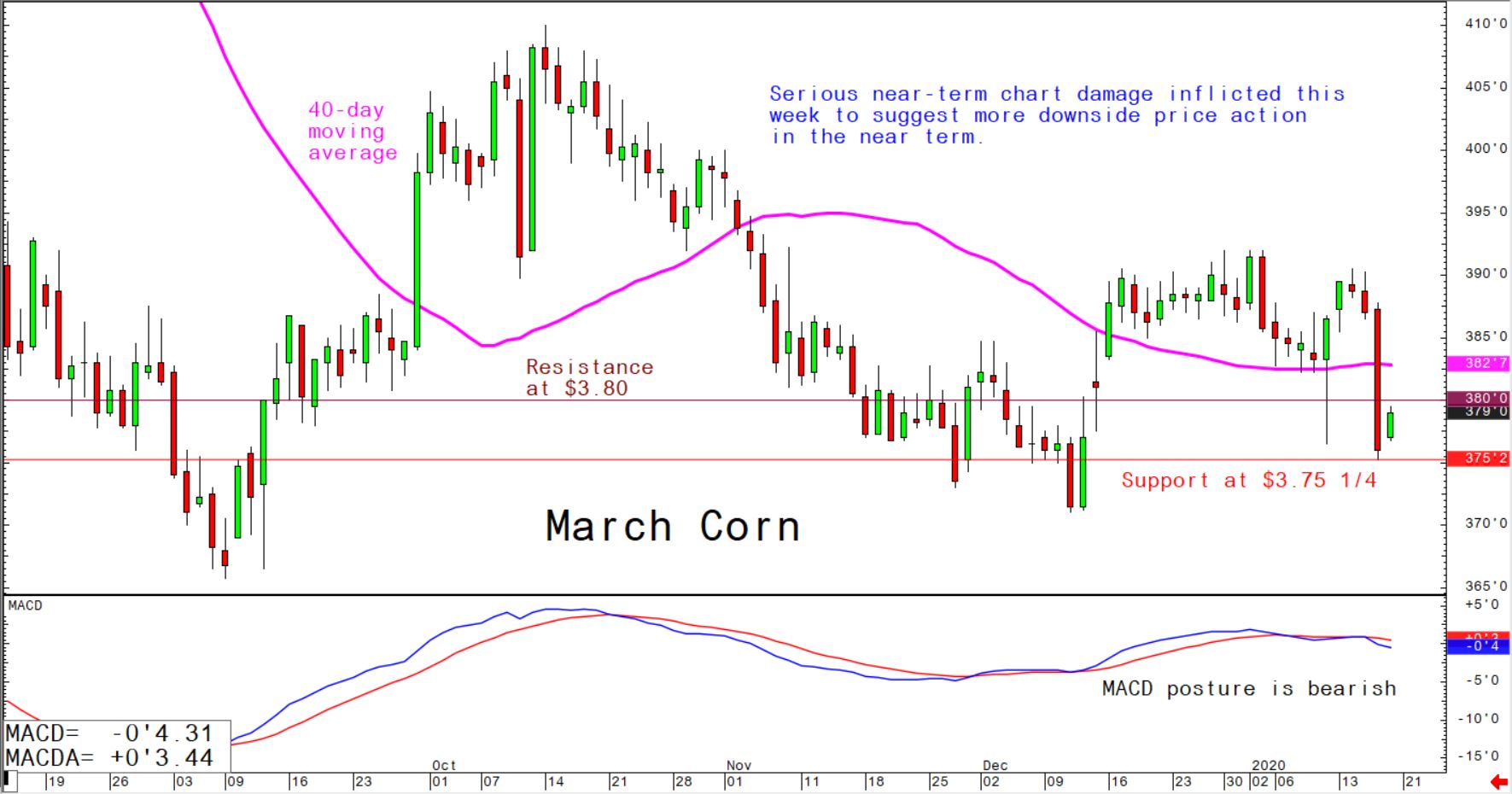 Wheat traders are also monitoring a major winter storm and very cold temperatures hitting the northern US plains states on Friday and Saturday. However, most traders expect snow cover to limit any damage from the bitterly cold weather expected.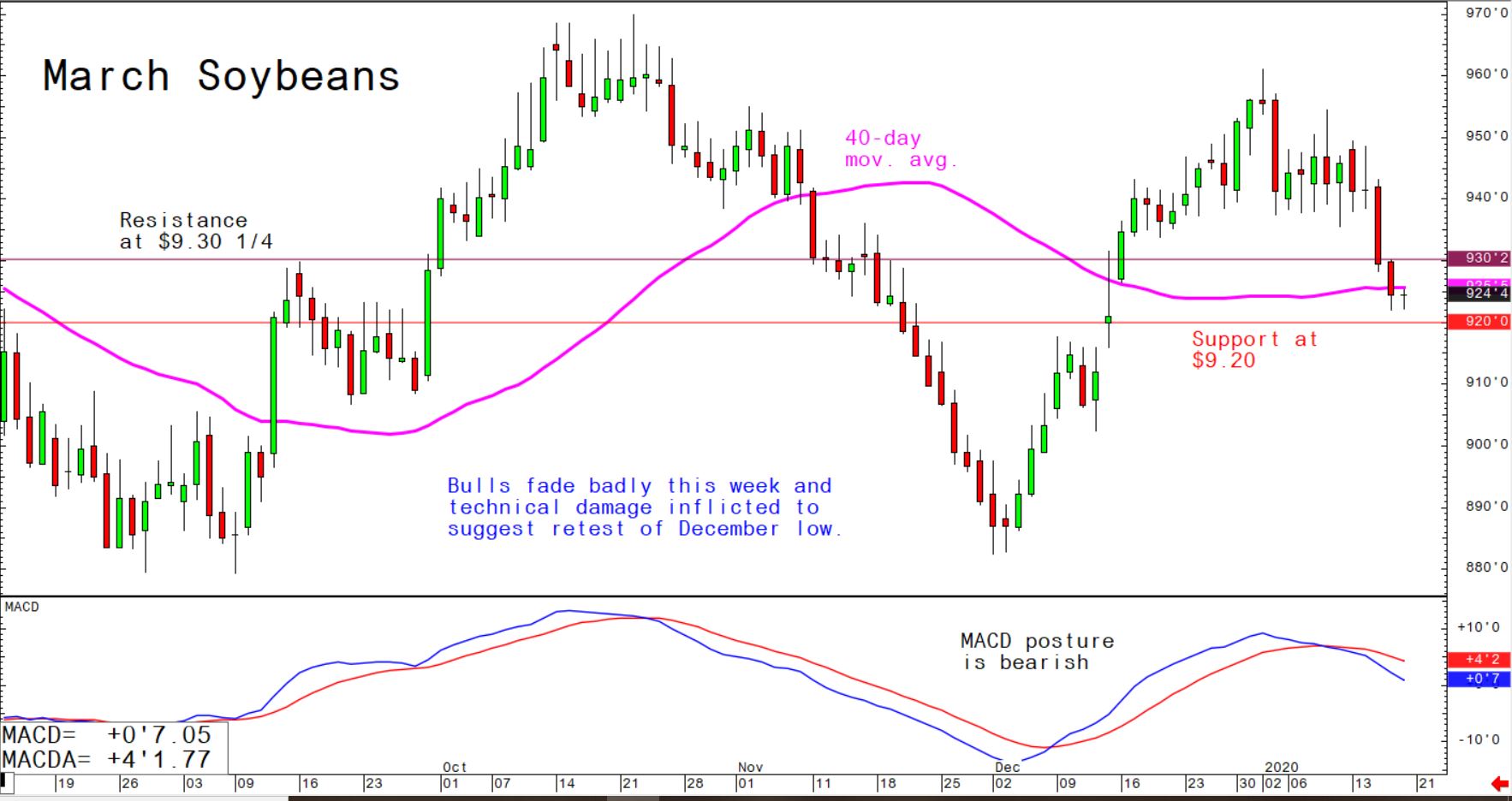 This week's price action in the grain futures markets has inflicted significant near-term technical damage to the corn and soybean markets, to suggest their price action will be sideways-at-best in the near term. And if corn and soybeans languish in the near term, it's hard to imagine wheat being able to continue its price uptrend on the charts.