Daily US grain report: market bulls looking for new, positive inputs
US grain futures were steady to lower in early US pre-market trading.
Corn is near steady, while soybeans and wheat are both around 4 to 5 cents down.
The main event for the grain markets this week will be the US and China signing their partial trade agreement on Wednesday in Washington, DC Grain futures prices have been supported by this matter in recent weeks, but it appears the signed trade deal has now been factored into grains' price structures.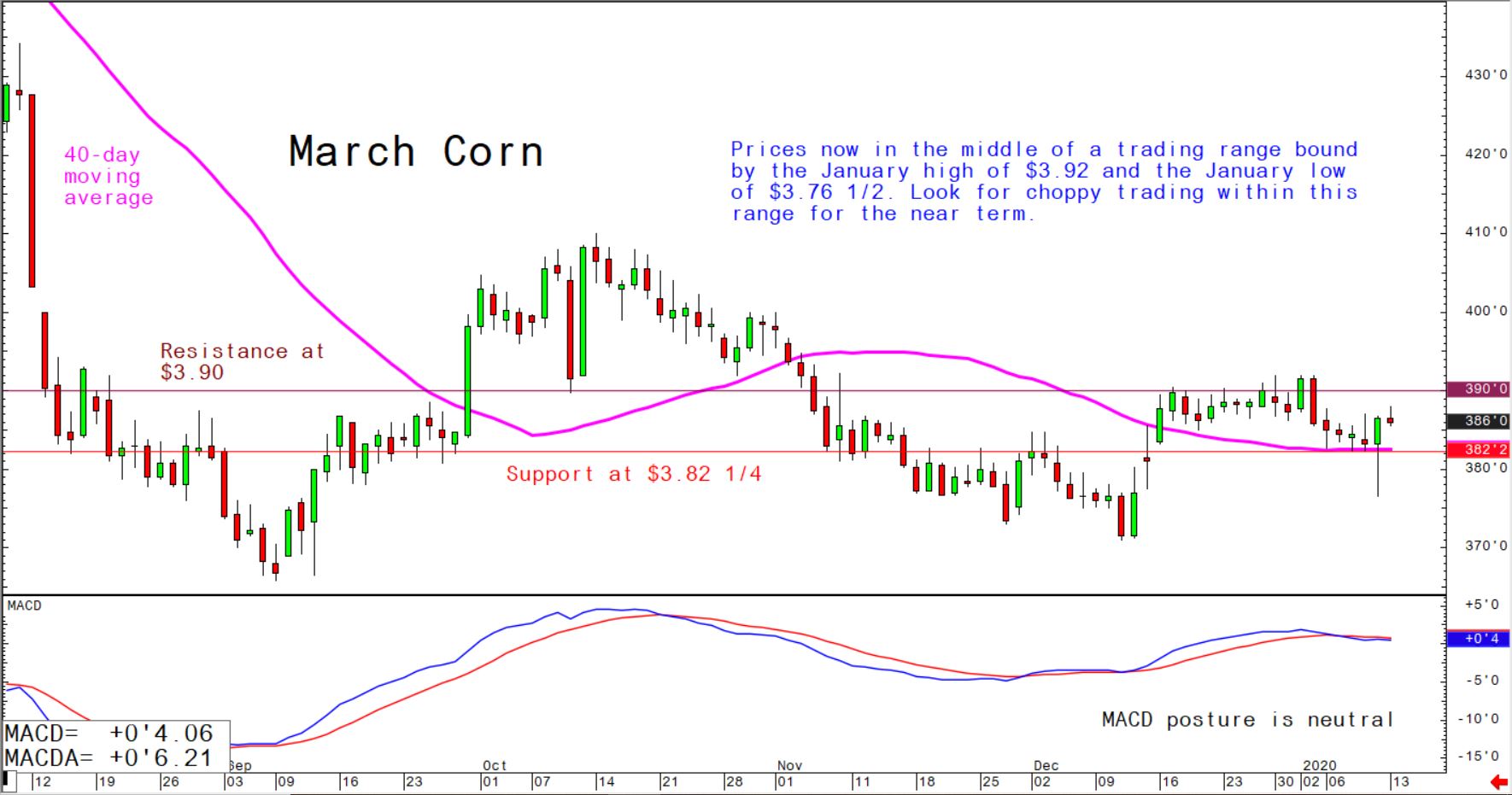 Last Friday's USDA supply and demand report was deemed neutral to a bit bearish for corn and soybeans and friendly for wheat. USDA raised US corn and soybean production despite the adverse weather and planting and harvest delays during the growing season. USDA also said US winter wheat plantings fell to 30.8 million acres, which is the lowest in over 100 years.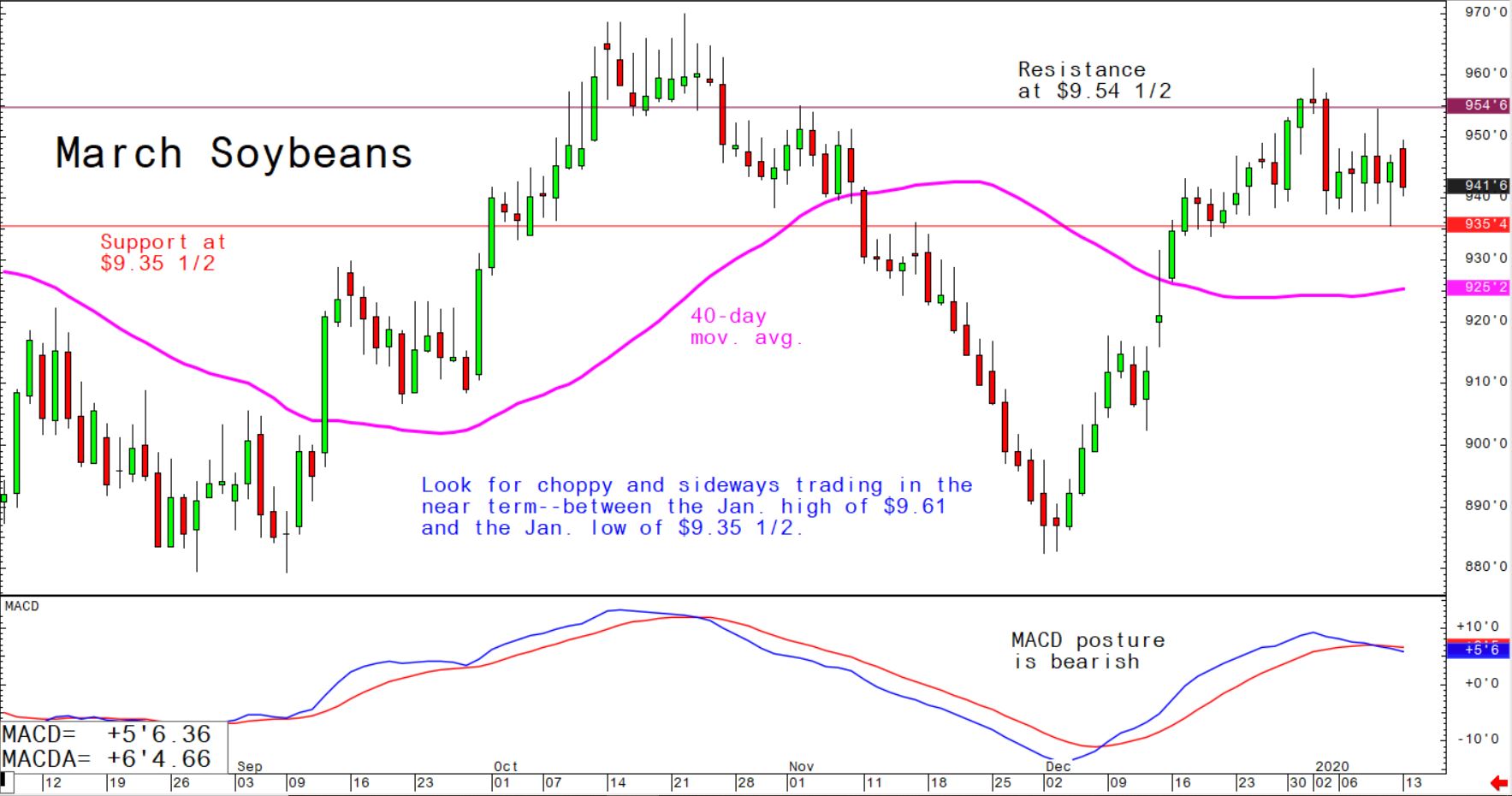 Last Friday's CFTC commitments of traders report showed funds net short 80,887 corn futures contracts, net long 1,159 soybean futures contracts, and net long 27,687 wheat contracts.
Limiting buying interest to start the trading week were disappointing weekly US exports sales data for corn, soybeans and wheat, issued last Friday.
A big drop in crude oil prices recently and a rebound in the US dollar index are negative "outside market" factors for the grain futures markets early this week.