Daily US grain report: market bulls squelched by risk aversion this week
US grain futures are mixed but mostly weaker in early US pre-market trading Tuesday (21 January).
Corn is down around 2 cents, while soybeans are off 3 cents lower and wheat is 1/2 to 1 cent lower.
The keener risk aversion in the marketplace to start the US trading week is bearish for the grains markets. China is battling a coronavirus that has killed at least four with hundreds more afflicted, and is rapidly spreading. The illness, which is apparently easily contracted, is being compared with the SARS virus killed hundreds 17 years ago. Would-be travellers in China and Asia are now likely to at least curtail their activities.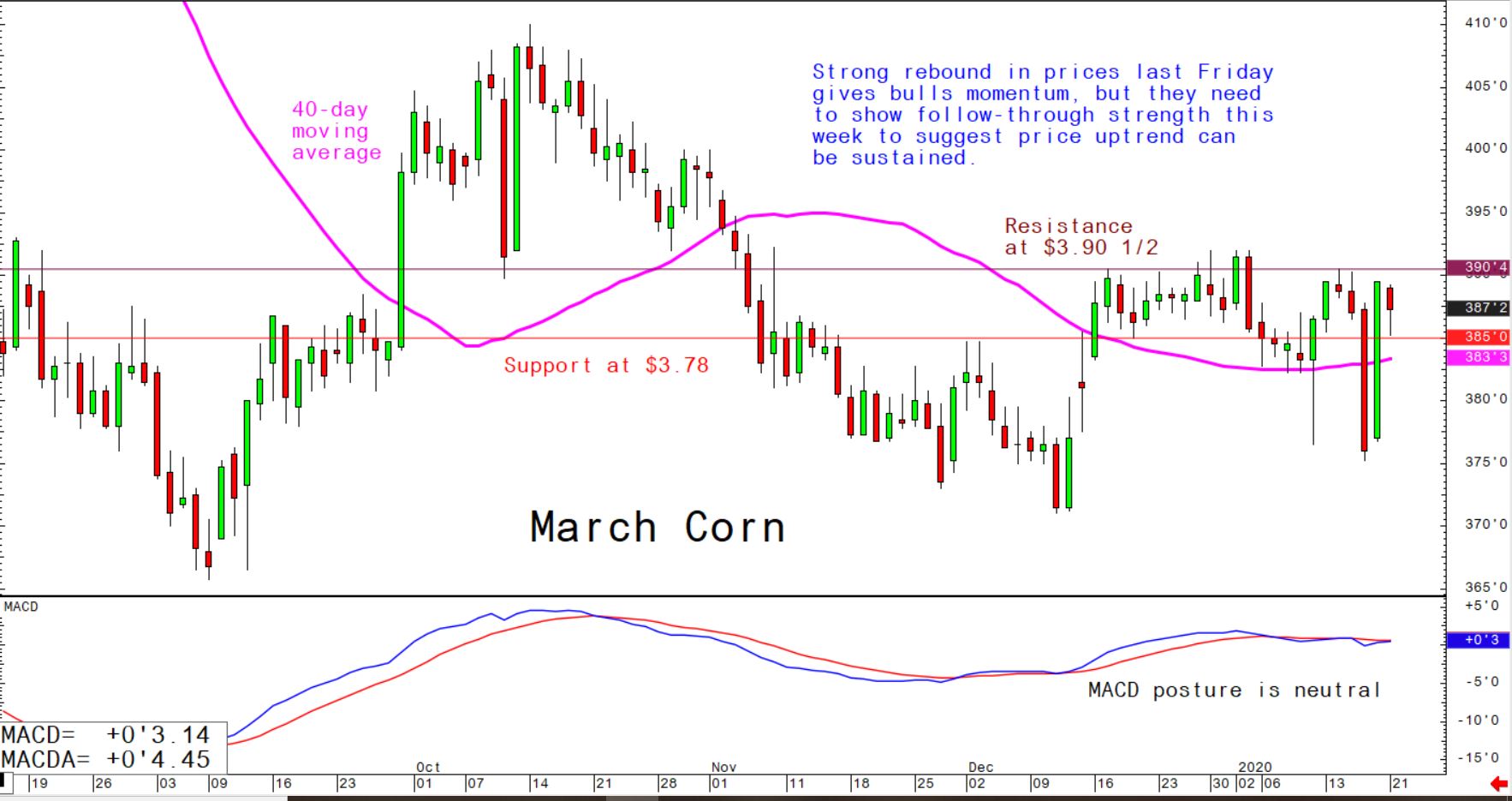 The latest CFTC Commitments of Traders report showed the big speculative funds are now net short 78,442 corn futures contracts, long 6,290 soybean contracts, and long 29,787 wheat contracts. The big spec long position in corn can be read as bullish, as those longs are now squeamish after last Friday's big up day in US corn futures.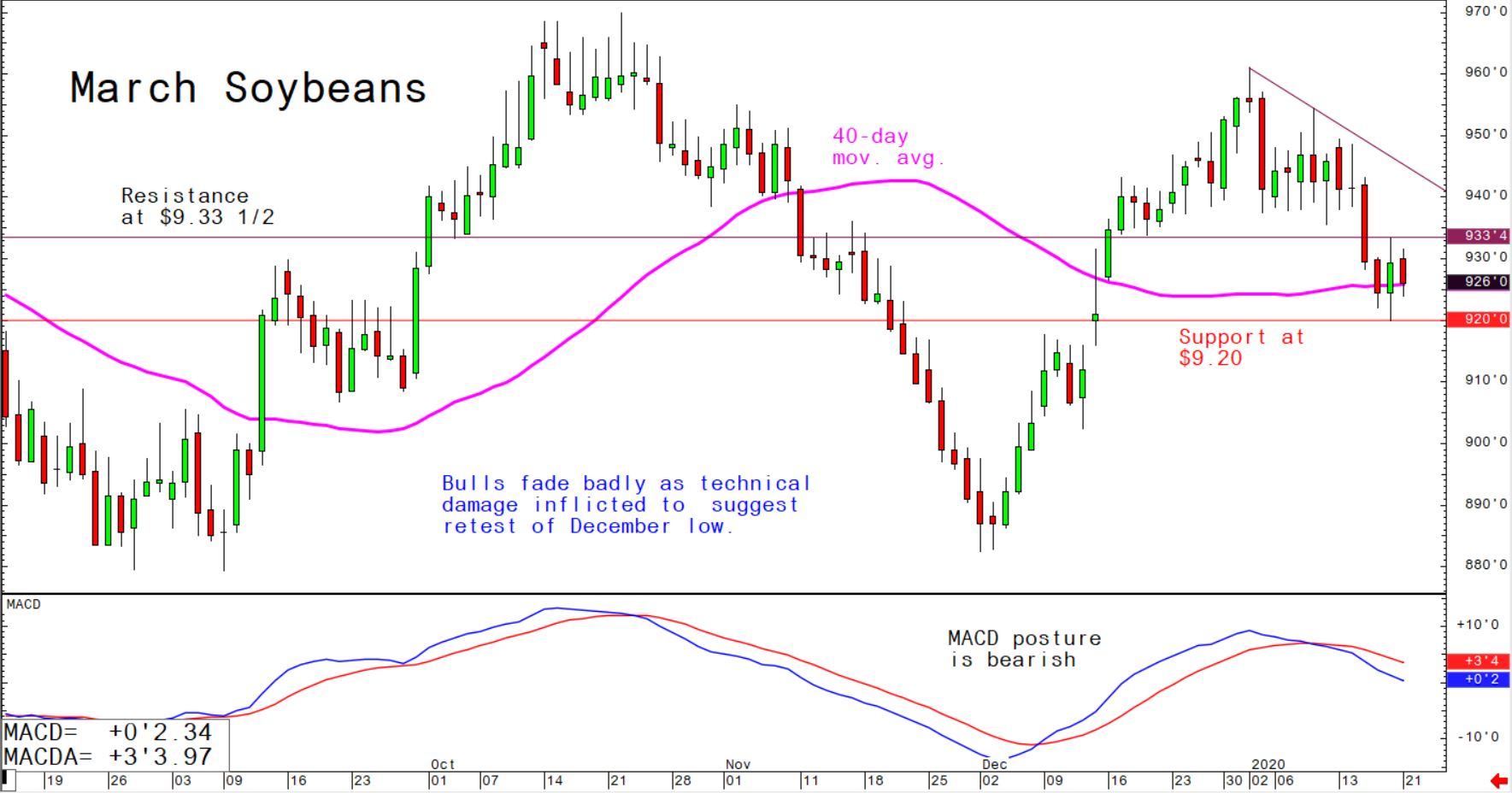 US grain futures traders will continue to monitory daily and weekly USDA export sales figures, mainly looking for more purchases coming from China. There were rumours last Friday that China was booking a large quantity of US corn for nearby shipment.