Daily US grain report: markets boosted by risk aversion receding in world marketplace
US grain futures were higher overnight. Corn was up around 2 cents, soybeans up around 4 to 5 cents and wheat about 5 cents higher.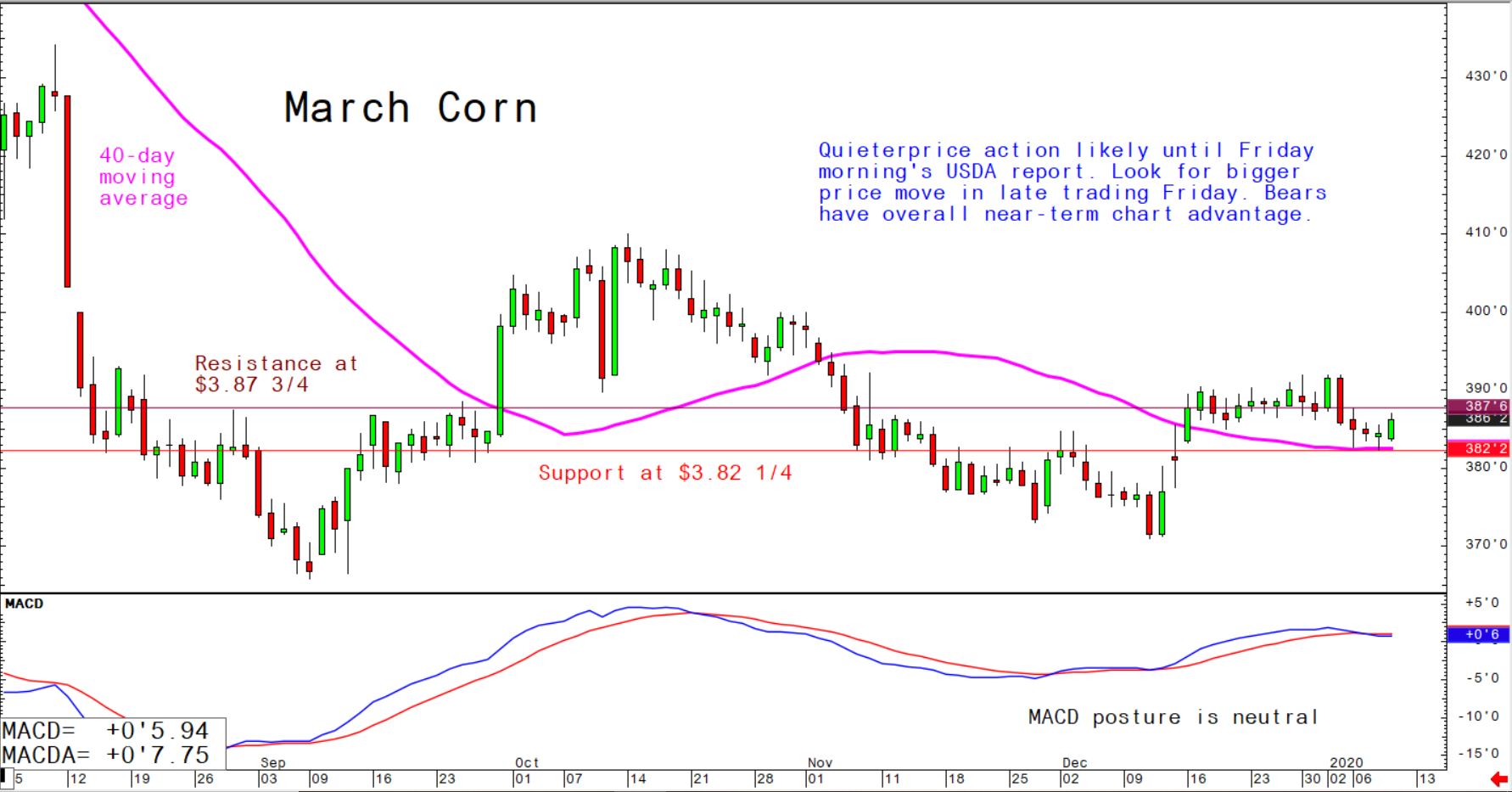 Risk appetite has quickly returned to the global marketplace Thursday, on ideas the US and Iran have stepped back from the brink of an escalating military conflict that had been brewing for months. That's bullish for grains. Statements coming from the US and Iran strongly suggested such the past 24 hours, including President Trump saying Iran is "standing down."
Grain traders are getting back to examining supply and demand fundamentals, including news China has confirmed it will sign a "Phase 1" trade deal with the US next week. China's senior trade official will travel to Washington, D.C. for the signing. A partial trade deal between the world's two largest economies should work to boost global economic growth in 2020. That would mean better demand for US grains.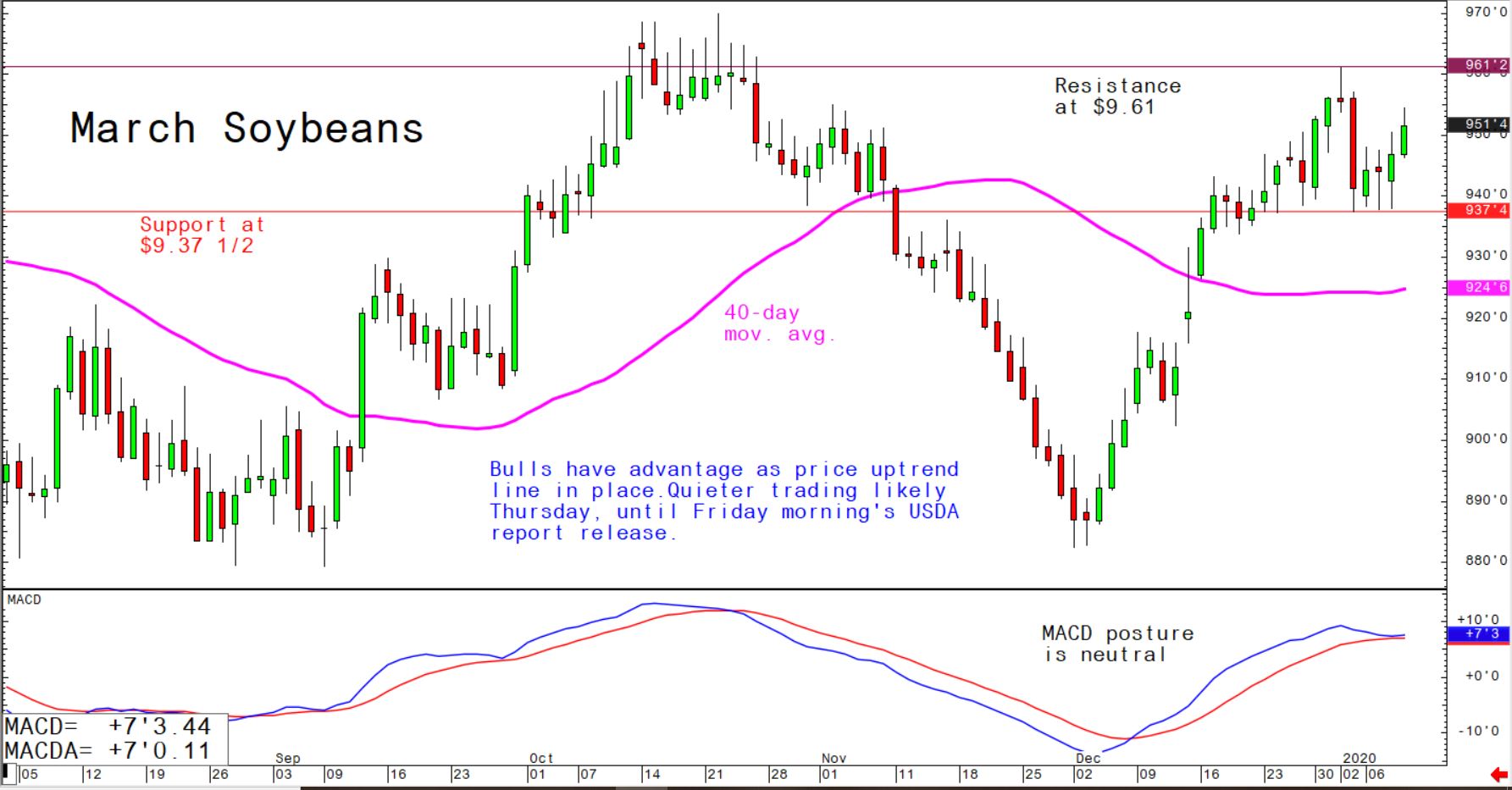 A winter storm on the US east coast has delayed the weekly USDA export sales report until Friday.
Traders are awaiting Friday's USDA's supply and demand report. Forecasts for corn harvested acres averaged 81.3 million acres, with a US corn yield at 166 bushels per acre. US corn production is estimated at 13.5 billion bushels. US soybean harvested acres are forecast at 75.6 million, with a soybean yield of 46.5 bushels an acre. US soybean production is estimated at 3.5 billion bushels. Average US ending stocks are estimated at 1.776 billion bushels of corn, 431 million bushels of soybeans and 970 million bushels for wheat.