Daily US grain report: markets dented by keen geopolitical fears
US grain futures were weaker again overnight, amid risk aversion that is denting grain market bulls following last week's US military strike that killed in Iranian general in Baghdad, Iraq.
Look for this major geopolitical development to continue to squelch buying interest in the grain futures markets for at least the near term.
Corn was off around 1/2 cent, soybeans down 1 to 3 cents and wheat also around 4 cents lower.
So far it appears a partial US-China trade agreement is still scheduled to be signed 15 January, with most thinking the US military strike on Iran won't change that event.
This Friday's monthly USDA supply and demand report will be the major focus for the grain markets this week, as estimates of the updated size of the US corn and soybean crops will be issued following a rocky harvest season that was plagued by inclement weather.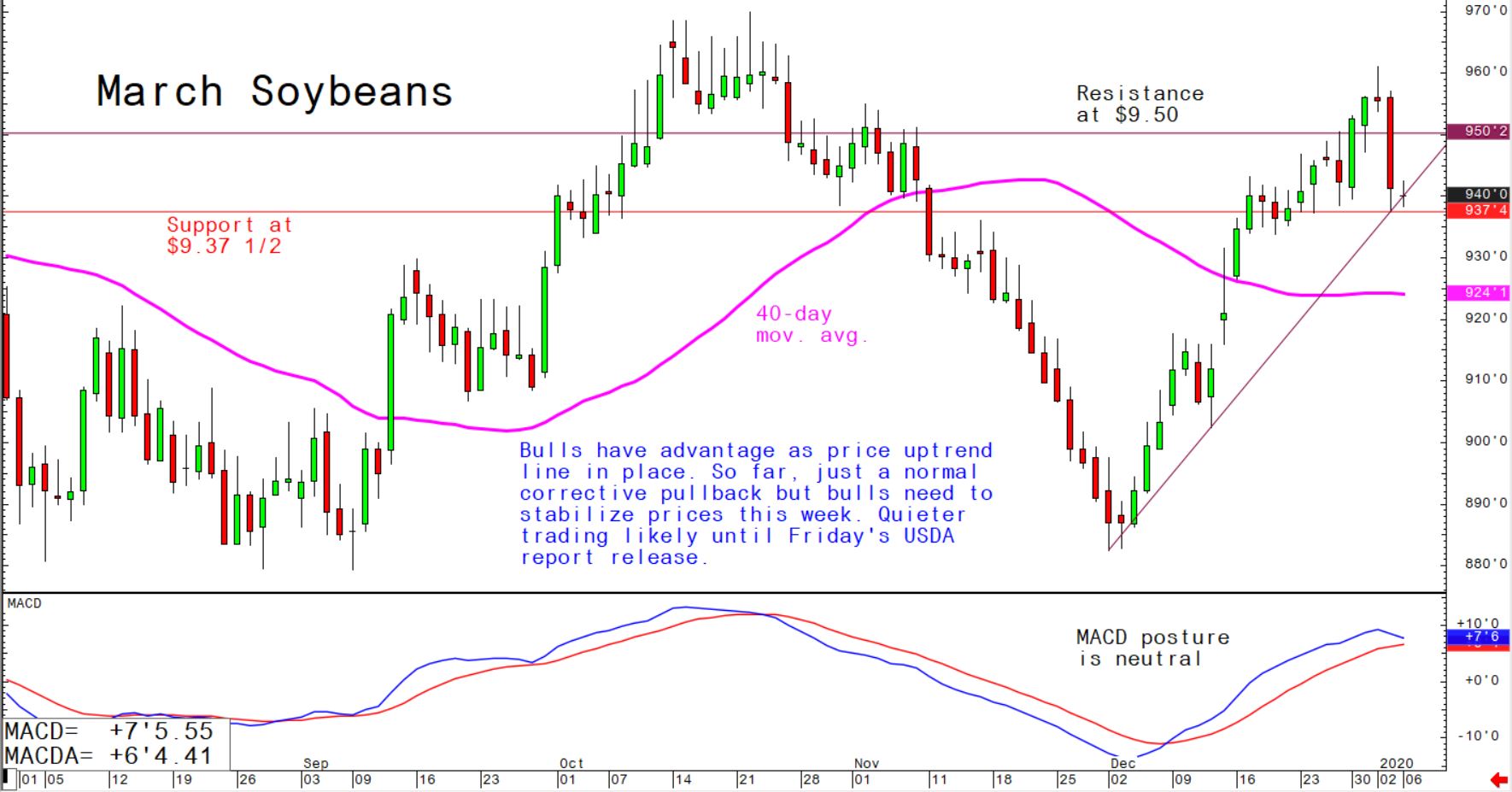 Traders will closely examine Monday morning's weekly USDA export inspections report. Last Friday's US weekly export sales report showed corn sales of 540,000 metric tons (MT), which was better than expected. US soybean sales were 332,000 MT, which were well below forecasts, and US wheat sales were 333,300 MT, which were in line but at the low end of market expectations.