Daily US grain report: traders still very anxious regarding coronavirus impact on demand
US grain futures are lower in early US pre-market trading Thursday. Corn is around 3 cents lower, soybeans around 4 cents lower and wheat is 3 to 4 cents down.
After Tuesday and Wednesday shrugging off the coronavirus outbreak that is still not at all contained and apparently escalating, the global marketplace on Thursday is on edge and risk averse regarding the matter. The latest reports say over 7,700 Chinese are afflicted and over 170 have died. Global businesses located in China are closing their doors there and worldwide flights to China are being cancelled. The coronavirus outbreak is now being deemed more expansive than the SARS outbreak that occurred in Asia over 15 years ago.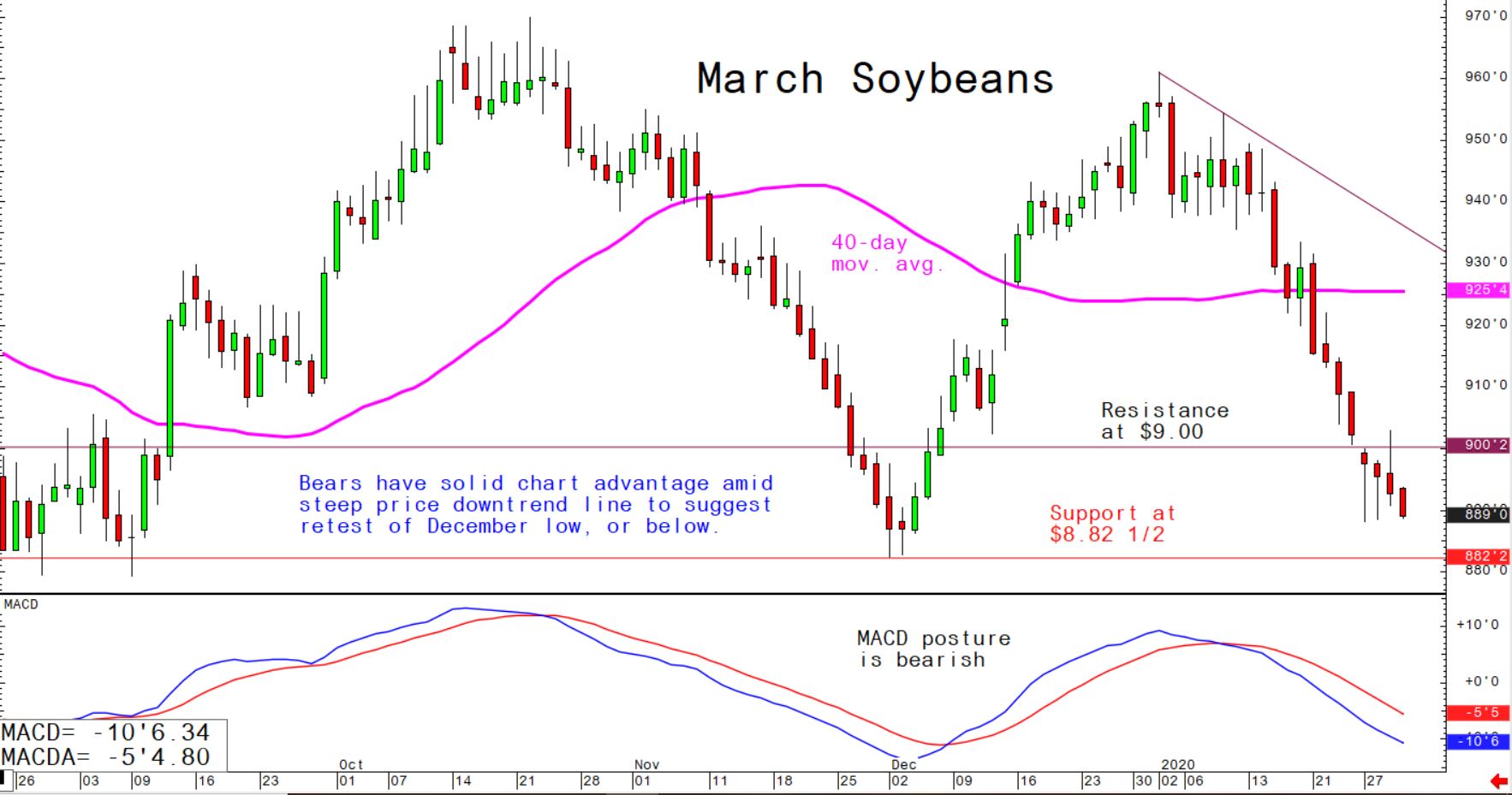 Grain traders are wondering if the seriousness of the coronavirus situation in China will give China a legal "out" on its recent signed trade-deal pledge to buy significantly more US agricultural products in the next couple years.
At his press conference after the FOMC meeting conclusion Wednesday afternoon, Fed Chairman Jerome Powell said the coronavirus outbreak could have consequences for global economic growth and said the Fed is monitoring the situation closely. That comment along with other less upbeat remarks on the US economy from Powell, including saying US business investment and US exports are weak, boosted the gold and Treasury markets and pushed US stock indexes off their daily highs. Crude oil prices also sunk at the same time. There is now talk in the marketplace that the Fed will be forced to lower US interest rates later this year.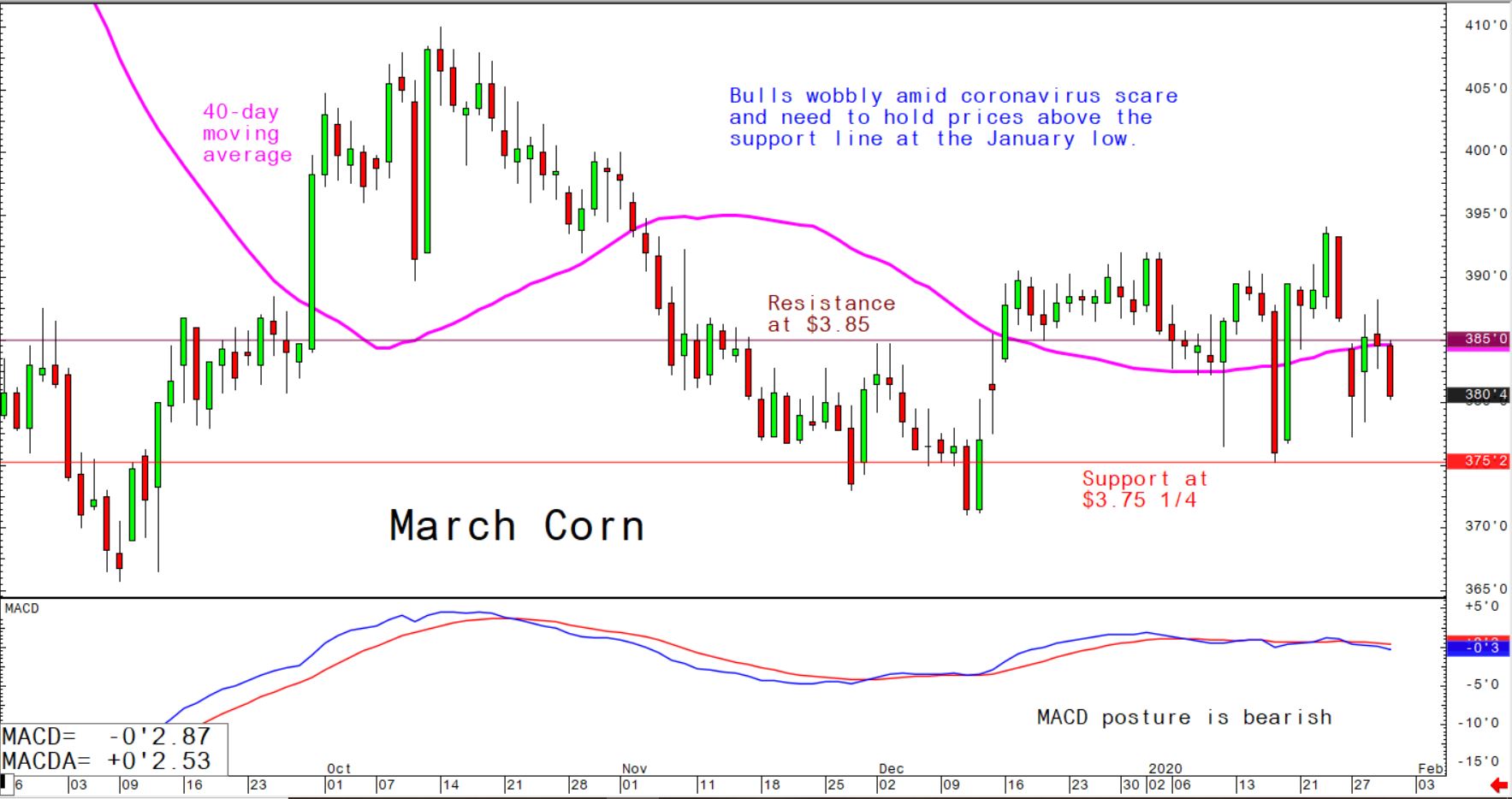 Grain trader focus Thursday will also be on the weekly USDA export sales report, for clues on export demand for US grains - which has not been robust of late. There are ideas that China won't step up its US grain purchases until after the Lunar New Year holiday ends later this week.
Also negative for the grain markets is weather in South American growing regions that is presently non-problematic, including reports that a large soybean crop will be harvested in South America this year.