Daily US grain report: wheat market is on fire, but how long can rally last?
US grain futures are higher in early US pre-market trading Wednesday.
Corn is 2 1/2 to 3 cents up, soybeans around 4 cents higher and wheat is 3 to 8 cents higher. Trading has turned choppy and more volatile recently.
Corn and soybean bulls have faded recently but the wheat market bulls are strong, pushing futures prices to multi-month highs recently.
Grain traders are still monitoring China health officials battling a coronavirus that has killed at least six, with a case now discovered on the US west coast.
US grain futures traders will continue to monitory daily and weekly USDA export sales figures, mainly looking for more purchases coming from China. Some of the selling in the grain markets this week is due to notions the Chinese will not be doing much buying of grains in the near term, as their big Lunar New Year holiday begins in a few days and lasts for a week.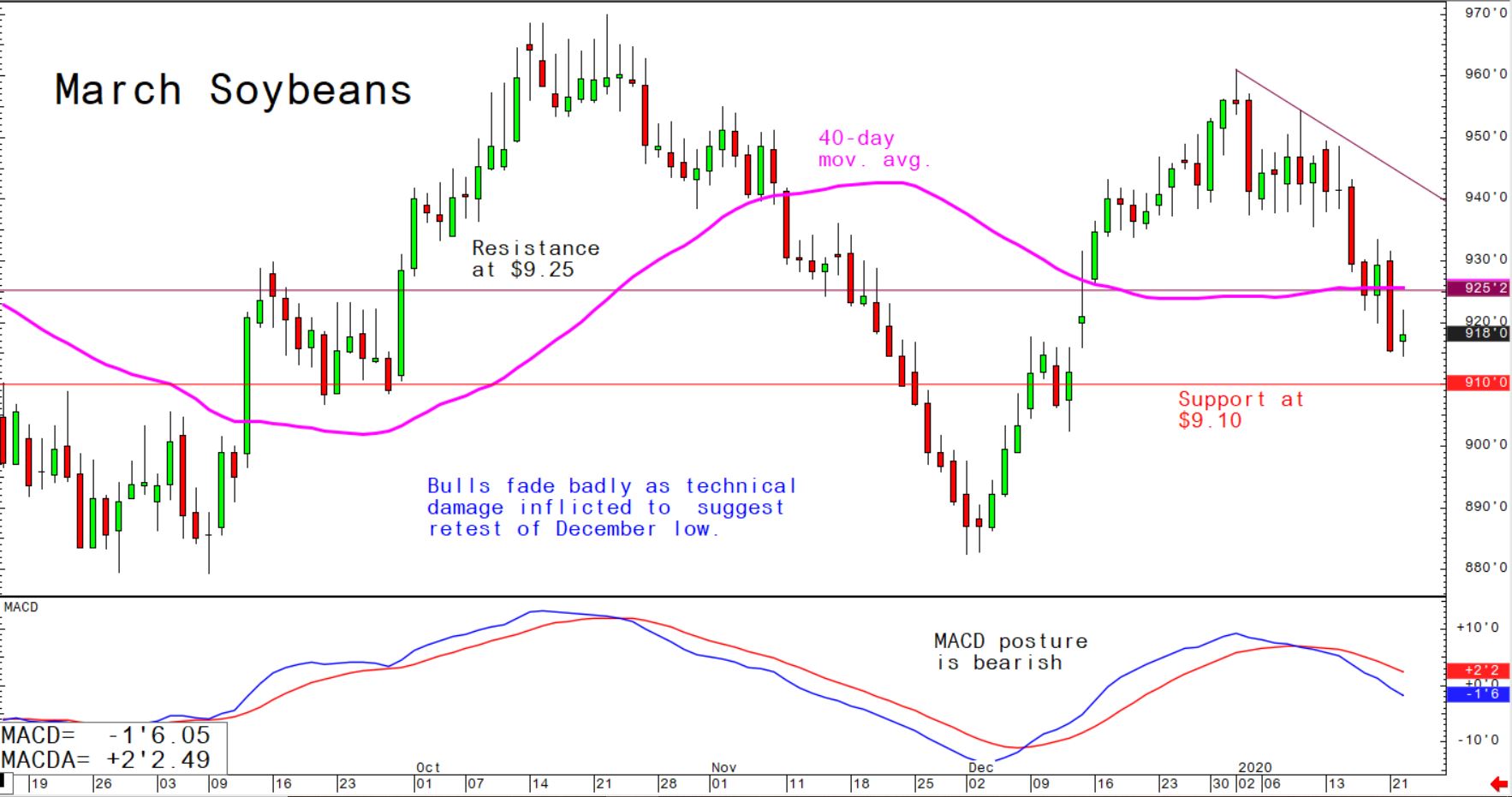 Soybeans are seeing some selling pressure this week on ideas of big South American soybean crop that has seen very few weather problems develop.
The big question on wheat traders' minds: can wheat futures prices continue to rally at the same time corn and soybean prices trend sideways to lower? Veteran grain traders think this scenario cannot last long.