Daily US grain report: world grain markets still focused on US-China trade agreement
US grain futures are mixed again in early US pre-market trading.
Corn is near steady, while soybeans are around 1/2 cent lower and wheat is around 3 cents higher.
The grain markets at mid-week are focused on the US-China partial trade agreement that is scheduled to be signed Wednesday in Washington, DC. China has pledged to buy $200 billion in US goods over the next two years. Specifics on what amounts spent on what products are not likely to be revealed at the signing. There is some concern in the marketplace that the trade deal will not have the US lifting its trade tariffs on China imports until later this year, which likely put some mild pressure on grain markets Tuesday. However, those who have followed the trade negotiations more closely say the timing of lifting of US tariffs has been known by the Chinese and others for quite some time.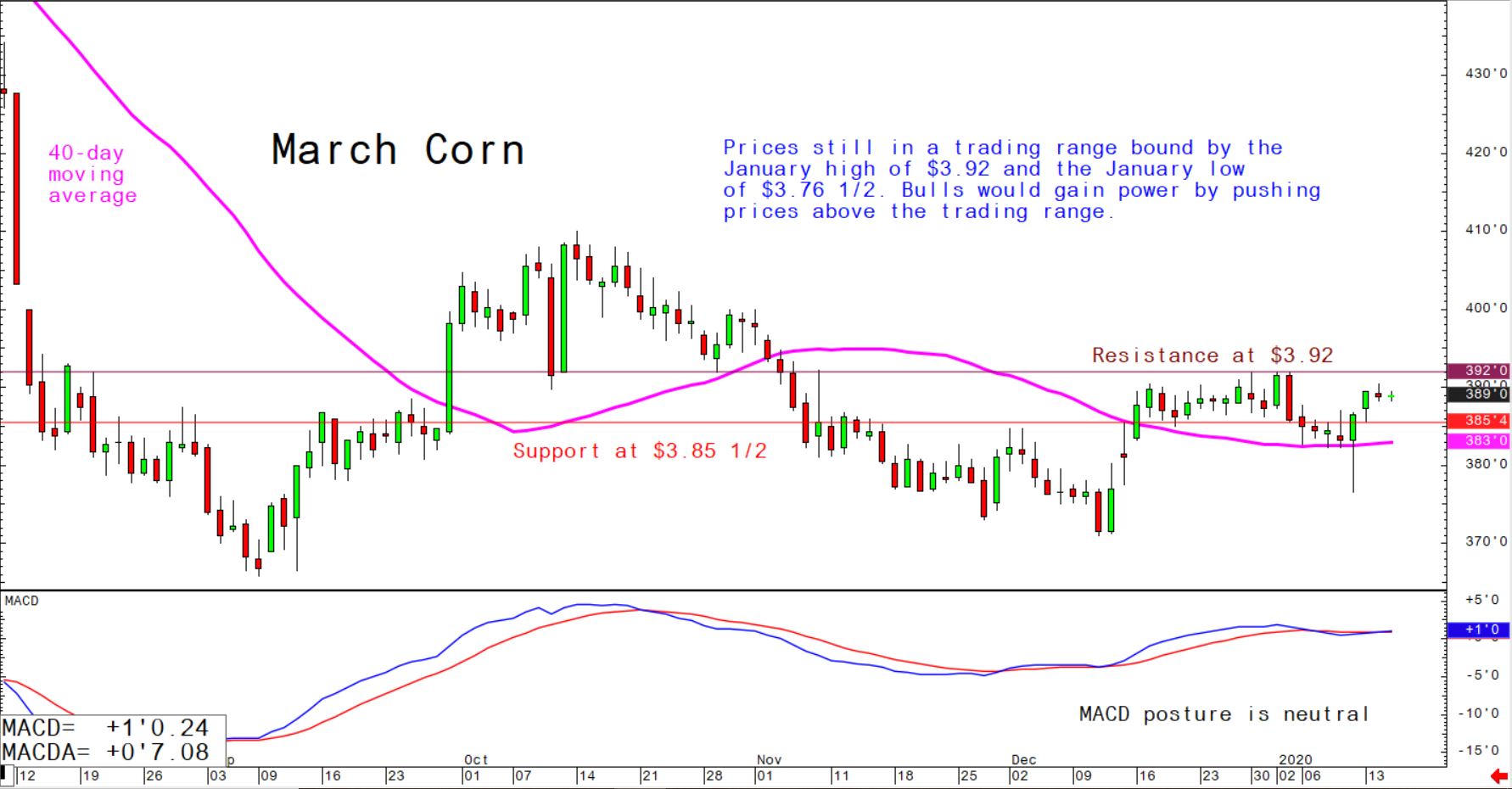 The US-China partial trade deal is expected to boost global economic growth in 2020. Still, don't expect US-China trade and other political differences to just completely disappear after the signing today.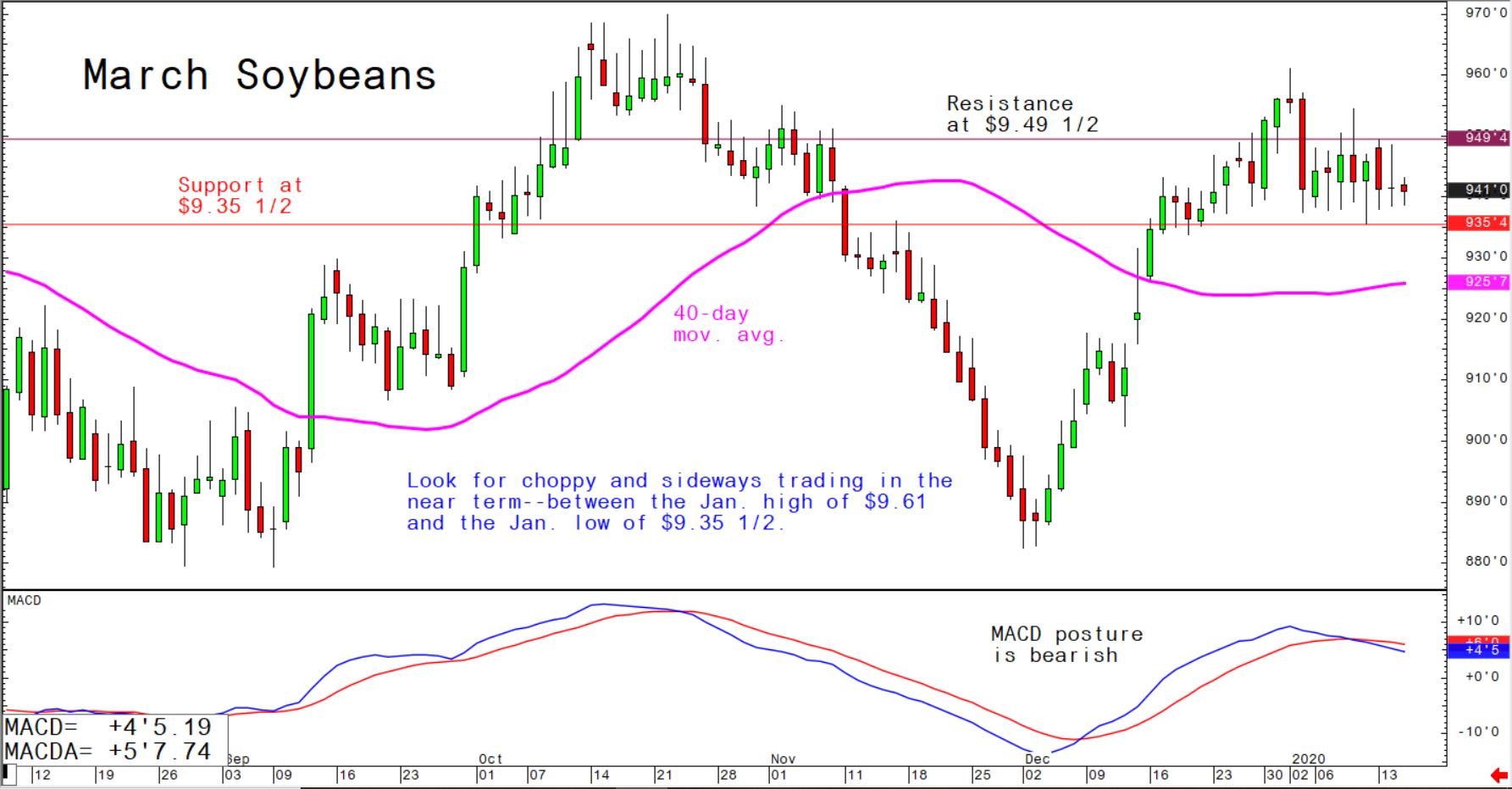 Grain traders will also examine Wednesday's monthly National Oilseed Processors Association (NOPA) crush report. Forecasts call for members crushing 171.5 million bushels of US soybeans in December.
Weather in South American corn and soybean regions is mostly benign at present, but some dry pockets are likely to develop in the coming weeks.