Daily US grain report: USDA data to produce more active trading in US grain futures Friday
US grain futures were mixed and near steady overnight.
Grains have been somewhat supported late this week by risk appetite quickly returning to the global marketplace, on ideas the US and Iran have stepped back from the brink of an escalating military conflict. China and the US set to sign a "Phase 1" trade deal next week is also a positive for grain trader attitudes. Not only will China agree to buy more US ag products, but the partial trade deal between the world's two largest economies should work to boost global economic growth in 2020. That would mean better demand for grains worldwide.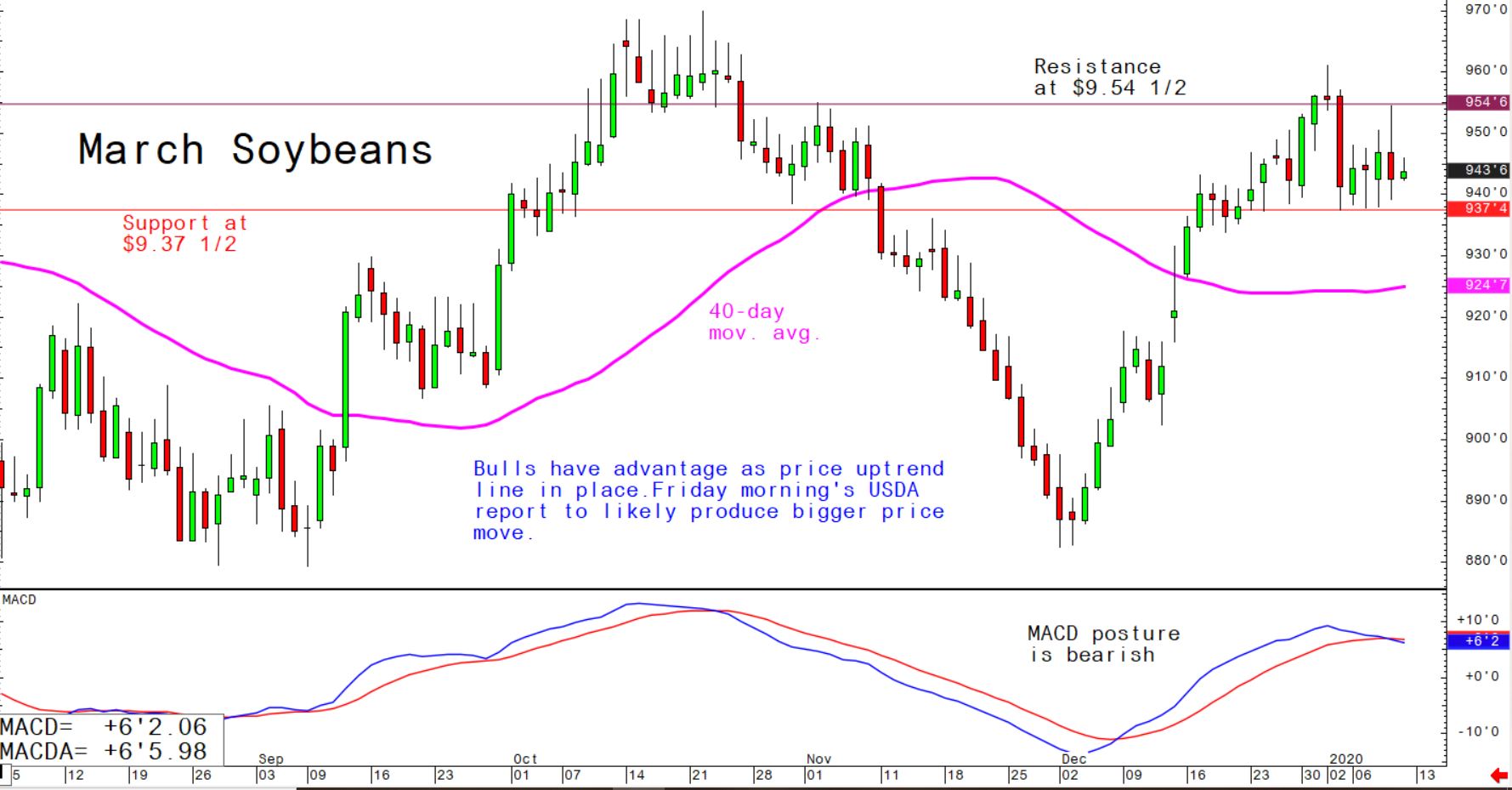 A winter storm on the US east coast delayed the weekly USDA export sales report until Friday. Traders are also awaiting Friday's USDA's supply and demand report. Forecasts for corn harvested acres averaged 81.3 million acres, with a US corn yield at 166 bushels per acre. US corn production is estimated at 13.5 billion bushels.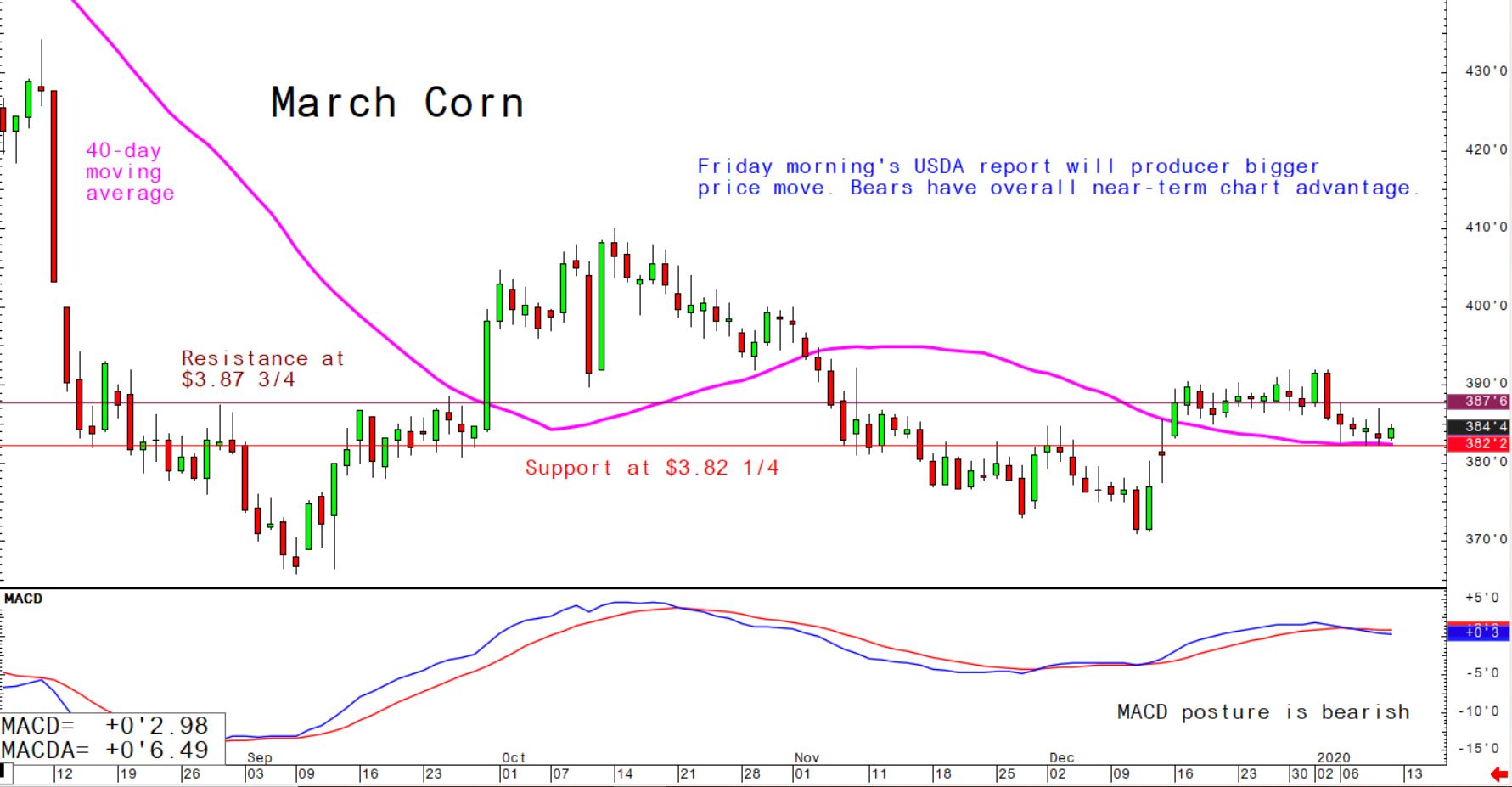 US soybean harvested acres are forecast at 75.6 million, with a soybean yield of 46.5 bushels an acre. US soybean production is estimated at 3.5 billion bushels. Average US ending stocks are estimated at 1.776 billion bushels of corn, 431 million bushels of soybeans and 970 million bushels for wheat. Look for the most active trading of the week, and quite possibly some time, following the release of the USDA report. Most grain traders reckon the report will favor the bulls.