Daily US grain report: Coronavirus outbreak dents grain market bulls again
US grain futures are mixed to firmer in early US pre-market trading Thursday. Corn is up around 1 1/2 cents, soybeans near steady and wheat is around 1/2 cent higher.
Global stock markets are uneasy Friday as traders and investors have pushed the coronavirus outbreak in China back to near the front burner of the marketplace. Stock market traders can correctly argue many of the recently rallying stock indexes are on Friday just seeing some normal profit-taking pressure from recent gains.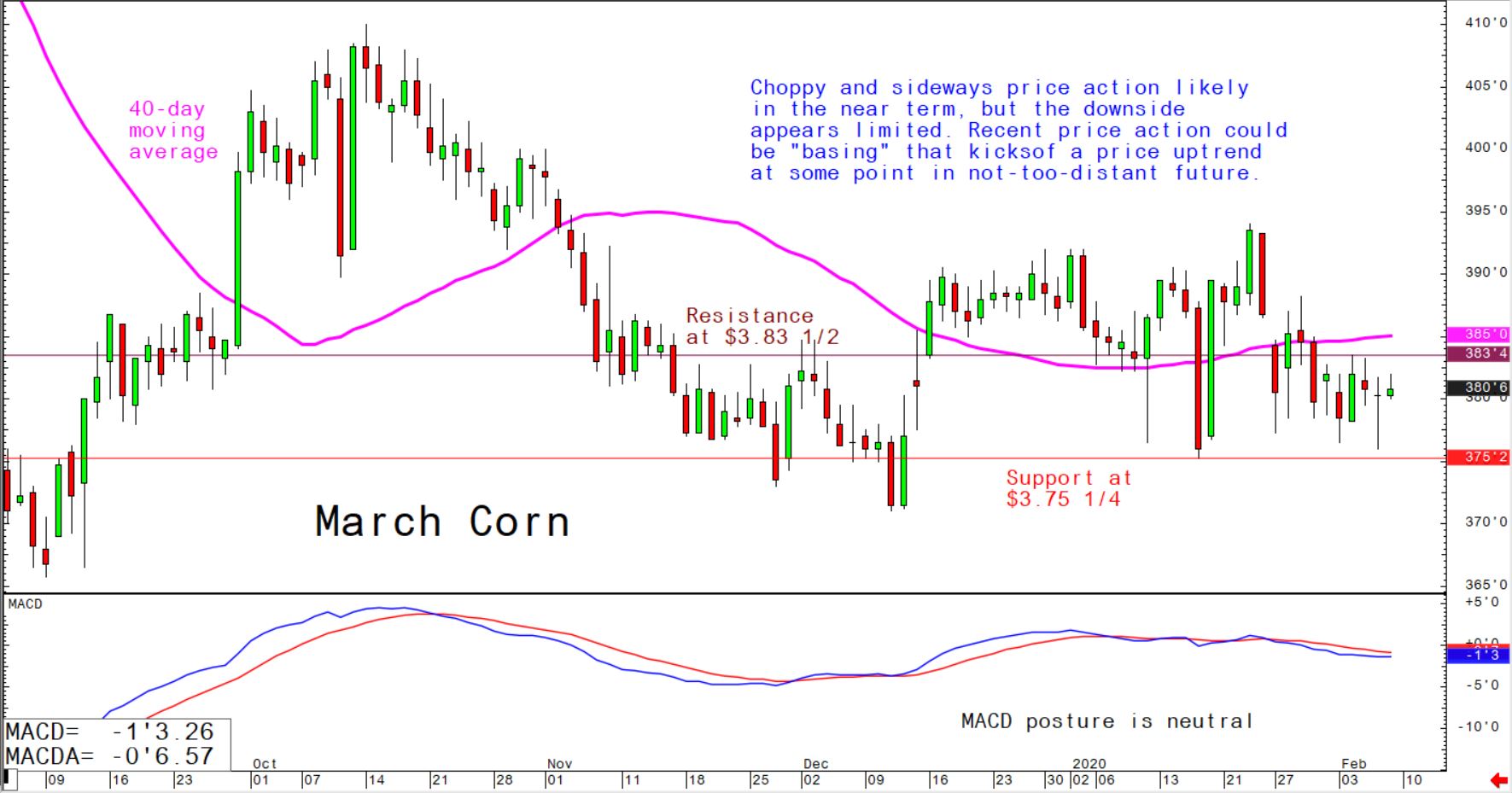 Still, the coronavirus outbreak continues to spread, with over 625 reported dead in China and over 31,000 afflicted in that country. President Trump and Chinese Premiere Xi Jing Ping discussed the matter in a telephone call late Thursday. China's domestic economy is being impacted, as is the global economy, to a degree.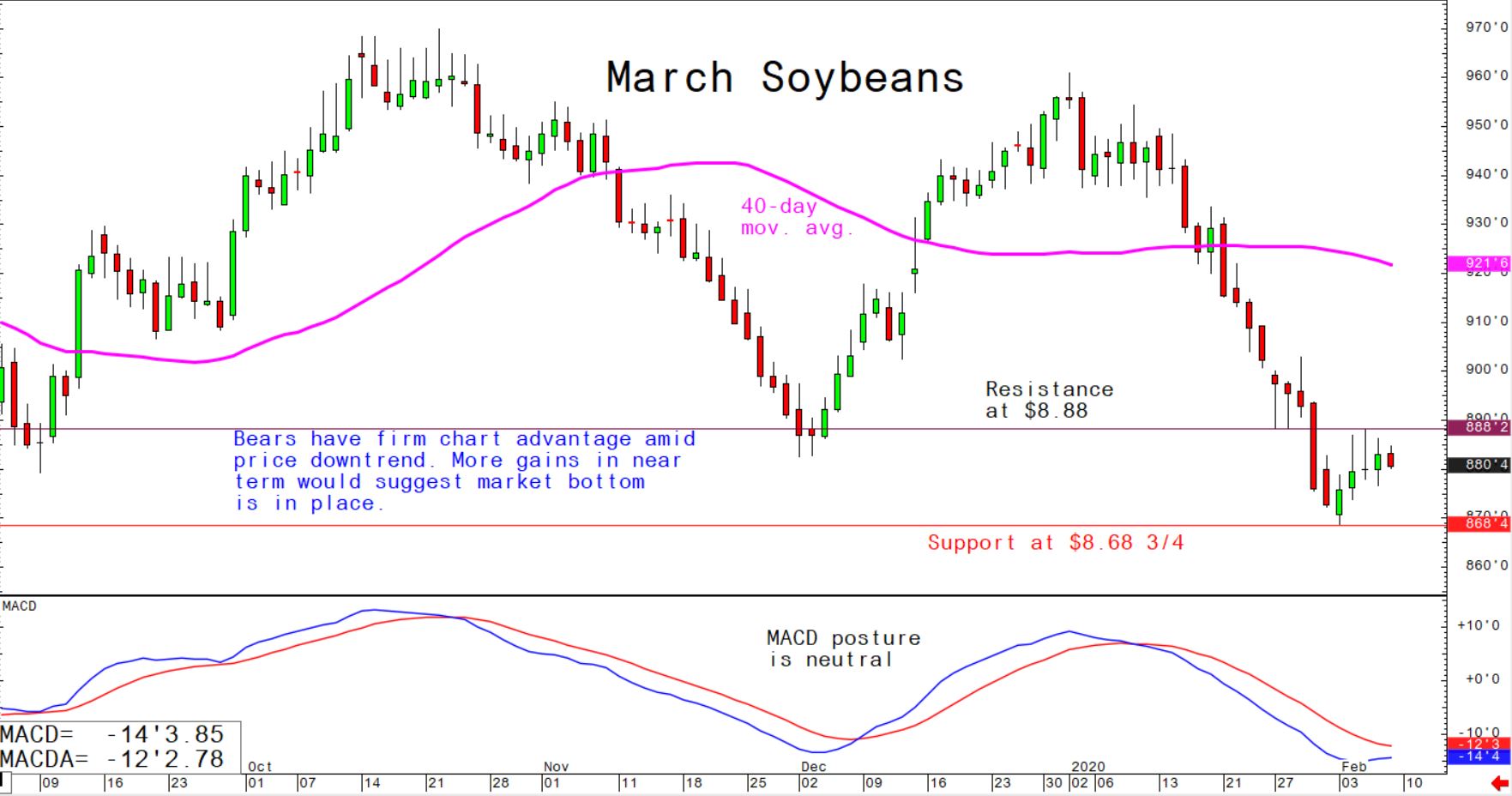 There are also reports coming from China that the nation may invoke a disaster clause in its trade agreement with the US that would allow China to purchase less US products than their January trade agreement stated. This has cast a slightly bearish pall over the grain markets Friday, especially heading into an uncertain weekend regarding the coronavirus situation.
Grain traders are looking ahead to next Tuesday's USDA supply and demand report, which is expected to show 2019/20 marketing year US corn ending stocks at 1.86 billion bushels, US soybean ending stocks at around 0.45 billion bushels, and US wheat stocks around 0.95 billion bushels. USDA said Thursday the report will not include Phase 1 US-China trade details, regarding China's purchase commitments to the US, but that the overall deal is being factored into USDA forecasts.