Daily US grain report: global uncertainty over demand continues to depress grain prices
US grain futures are weaker in early US pre-market trading Monday. Corn is around 1 1/2 cents down, soybeans around 1 cent lower and wheat is 3 to 4 cents down.
The coronavirus outbreak in China that has spread to other parts of the world remains in focus early this week. Latest counts show 17,500 Chinese citizens afflicted and over 300 dead, with air travel to China being significantly curtailed and global and domestic business there disrupted. It's been an up-and-down daily trading affair for most markets the past two weeks, regarding the coronavirus outbreak. However, the grains have taken the situation especially bearish due to the uncertainty regarding China adhering to its recently signed trade deal with the US. Grain traders are wondering if China will meet its commitments to buy US ag products at the same time the country is dealing with the coronavirus outbreak that may also crimp global demand for grains.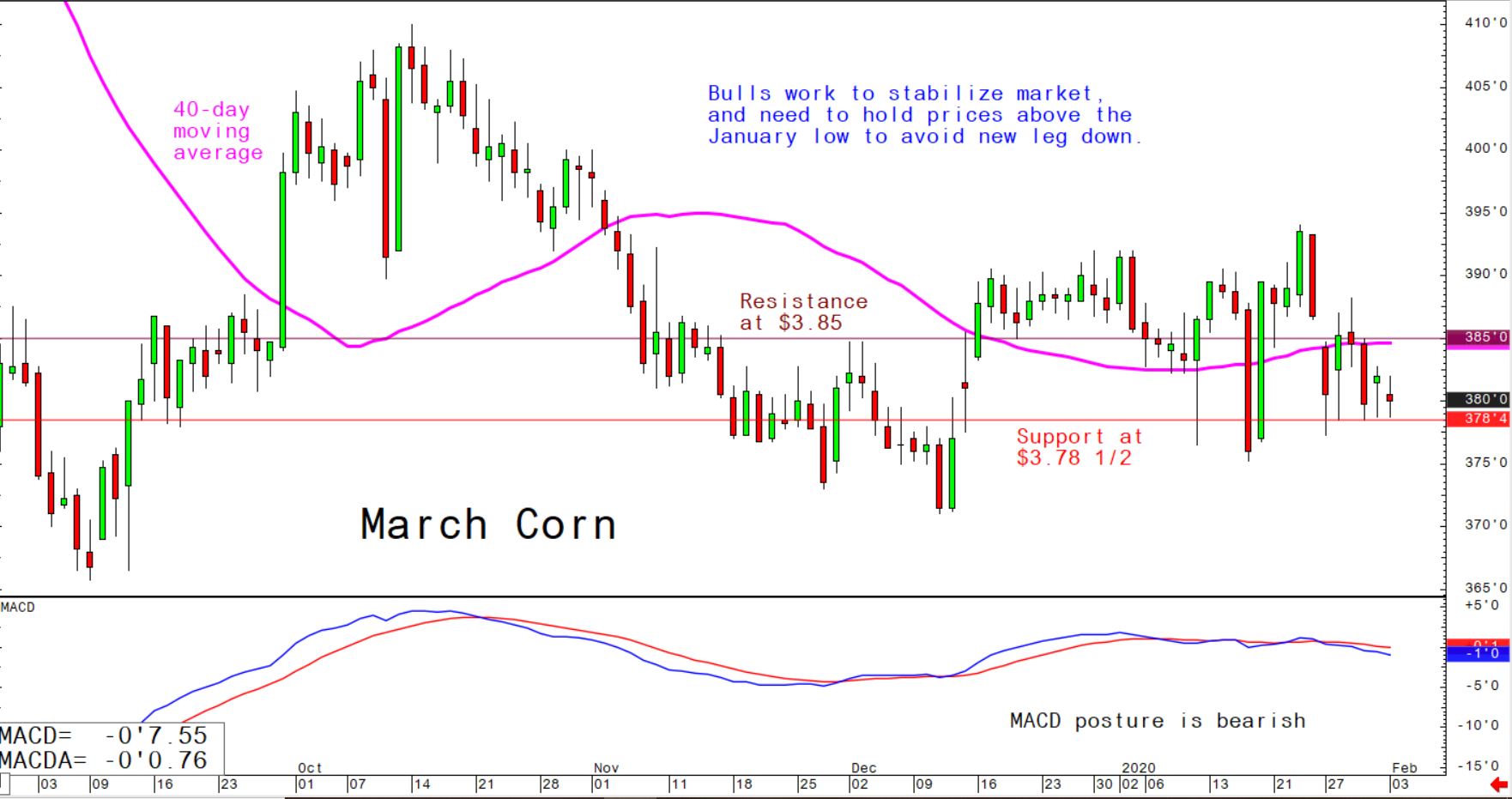 Grain traders are looking at the crude oil market, which hit a four-month low overnight and has dropped over $13.00 a barrel from the January high. However, there are now early technical clues the oil market has bottomed out, and if so that would suggest the grain markets may be doing the same.
Traders will closely examine the morning USDA weekly US export inspections report for signs of better demand for US grains.