Daily US grain report: markets remain under pressure from coronavirus scare that is intensifying
US grain futures are down in early US pre-market trading Thursday. Corn is down around 2 cents, soybeans around 3 cents lower, and wheat down 2 to 3 cents.
Fear in the global marketplace continues to squelch the grain market bulls. Global stock markets were lower overnight as the coronavirus outbreak continues to spread and trader and investor anxiety continues to rise. The outbreak will significantly impact global growth for at least the first quarter of 2020, and maybe beyond. Prognosticators are trying to gauge the ultimate impact of the illness on the world economy but nobody really has a clue on the matter. That uncertainty is what is roiling the markets at present, including the grains, and will likely continue to do so for the near term.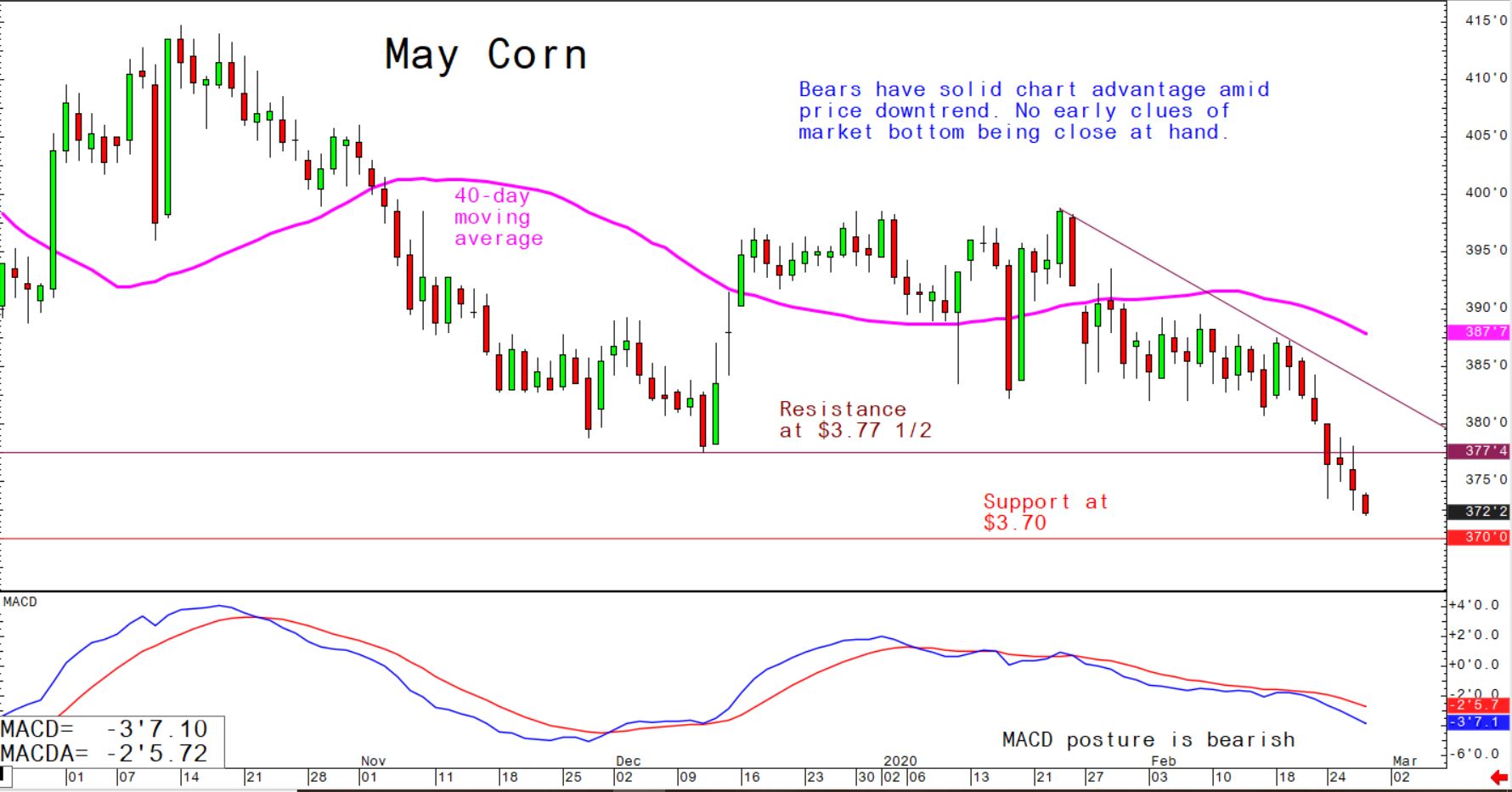 The yield on the benchmark US Treasury 10-year note on Thursday fell to a record low of 1.29 percent. There's an old market adage that "the bond market knows and stock traders are schmoes." US Treasury yields started falling last week, before the big sell off in the global stock markets. What the US Treasury market is telling grain traders now is that serious economic damage will be inflicted by the coronavirus—both at home and abroad, including the possibility of a US recession on the horizon. That's bearish for grains.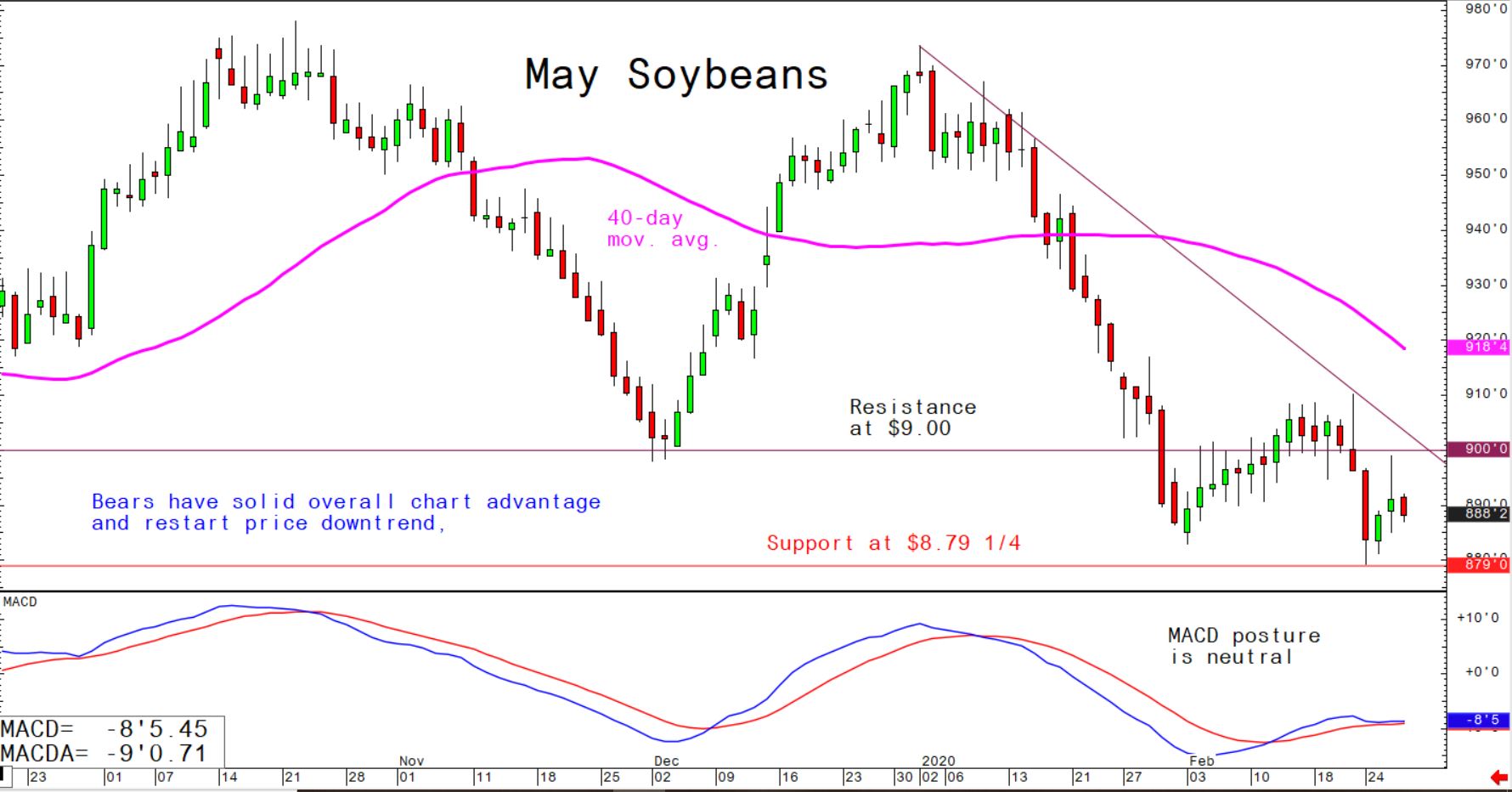 Most market watchers now expect future easing of monetary policies by the major central banks of the world, to stimulate their economies and help ward off the negative economic impacts of the coronavirus outbreak.
Significant near-term technical damage has been inflicted in the grain futures markets recently, to suggest any sustained rallies or price uptrends are nowhere in sight, and prices are likely to continue to drift sideways to lower in the near term.