Daily US grain report: traders again spooked by coronavirus
US grain futures are lower in early US pre-market trading Thursday. Corn is down around 2 cents, soybeans off around 3 cents and wheat is 2 to 3 cents down.
Risk aversion has returned to the global marketplace late this week, which is bearish for the grains. New cases of coronavirus increased markedly Thursday in China's Hubei province. There were over 14,800 new cases were reported Thursday in contrast to around 2,000 new cases reported Wednesday. Reports said there were around 240 new deaths in the region. Chinese health officials also widened their definition used to confirm cases. More than 1,300 people have died from the epidemic and the total number of afflicted in the Hubei province stands at over 48,200.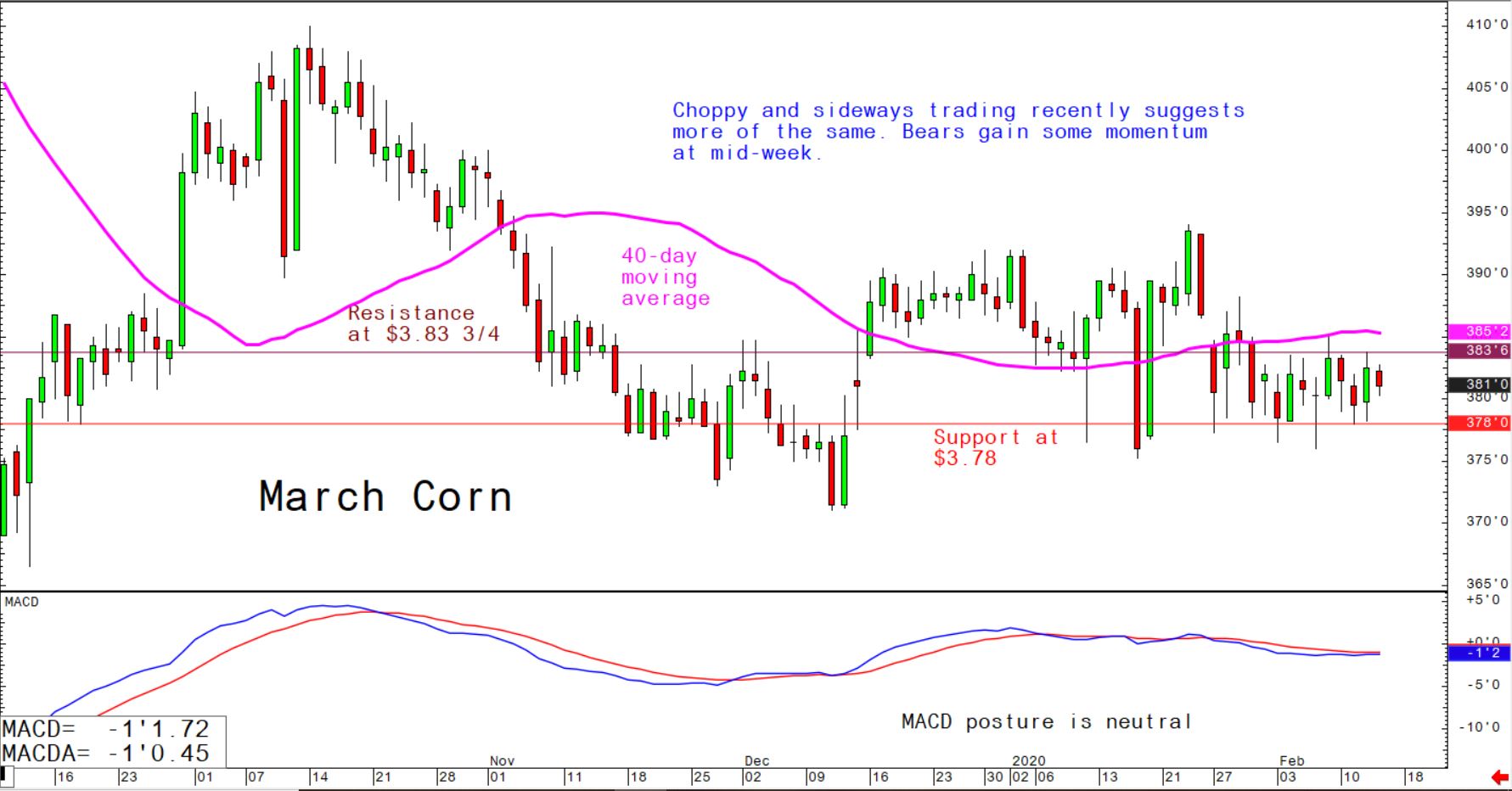 The World Health Organization warned the recent reports about the slowdown in the spread of the virus should be treated with "extreme caution." "This outbreak could still go in any direction," the WHO said, regarding the status of the outbreak. China's businesses are being seriously impacted. There are reports of impending steel shortages and other supply chain disruptions. Auto sales in China are reported down around 20 percent.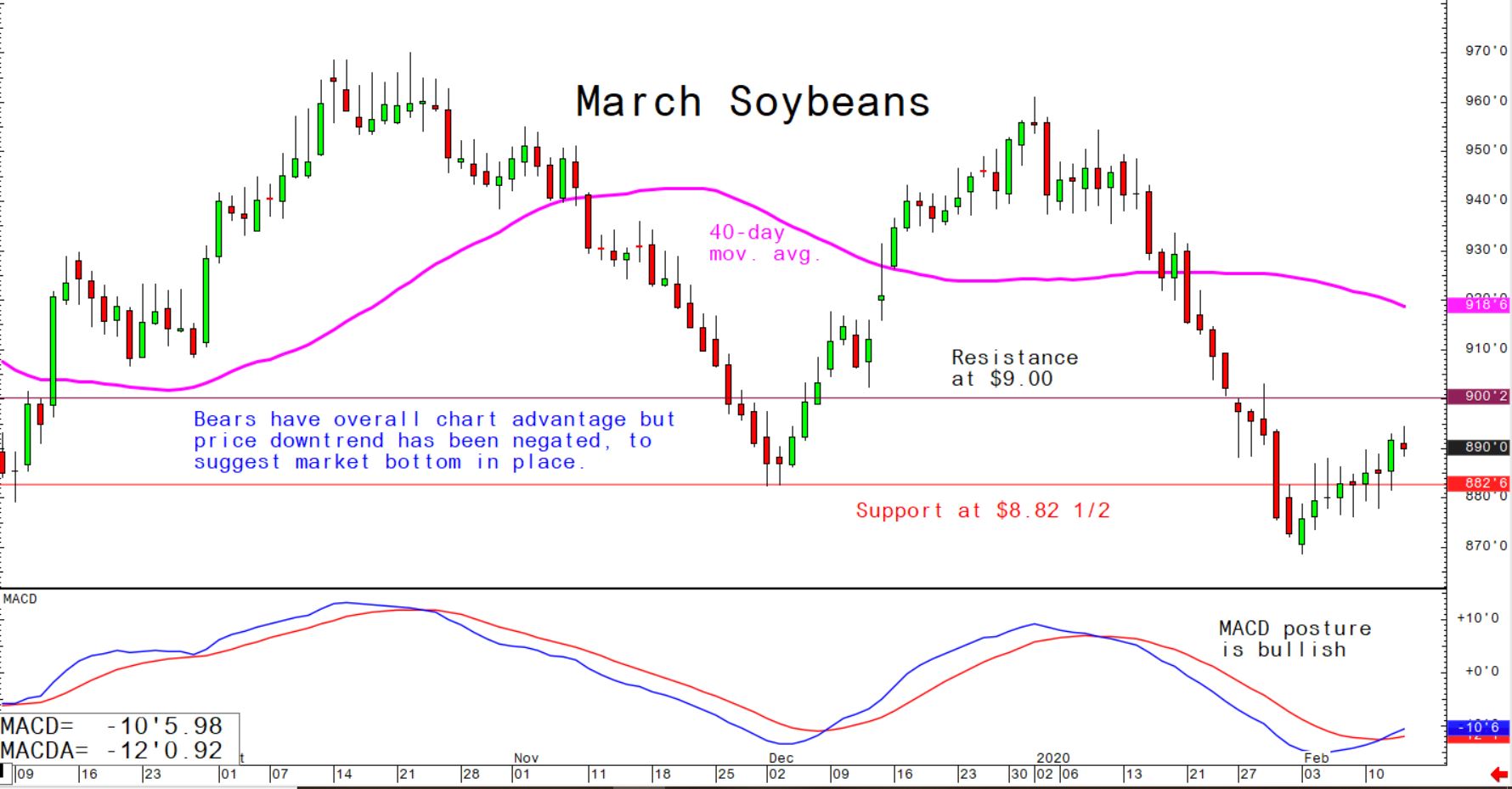 Global crude oil demand in the first quarter of this year is forecast to hit the slowest rate of growth in 10 years amid the coronavirus outbreak, according to the International Energy Agency. The IEA said "there is already a major slowdown in oil consumption and the wider economy in China."
All of the above are spooking grain traders. "When in doubt, get out" is at work in the grain futures markets Thursday. The wheat markets have faltered this week and technical damage has been inflicted to suggest the wheat markets have put in a least near-term tops.
Soybean charts are still overall bearish as prices are trending lower, while corn bears also have the near-term chart advantage amid sideways and choppy trading at lower levels. Another negative element for US grain markets is the strength of the US dollar on the foreign exchange markets.
The US dollar index this week hit a multi-month high, thus making US grains more expensive to purchase on the world market in non-US currency. Traders Thursday will closely examine the weekly USDA export sales report.