Daily US grain report: traders awaiting Tuesday's USDA report for direction
US grain futures are mixed in early US pre-market trading Monday. Corn is down around 1 cent, soybeans up around 1 1/2 cents and wheat steady to 3 cents down.
Focus today will be on the midday monthly USDA supply and demand report, which is expected to show 2019/20 marketing year US corn ending stocks at 1.86 billion bushels, US soybean ending stocks at around 0.45 billion bushels, and US wheat stocks around 0.95 billion bushels. USDA said last week this report will not include Phase 1 US-China trade details, regarding China's purchase commitments to the US, but that the overall deal is being factored into USDA forecasts.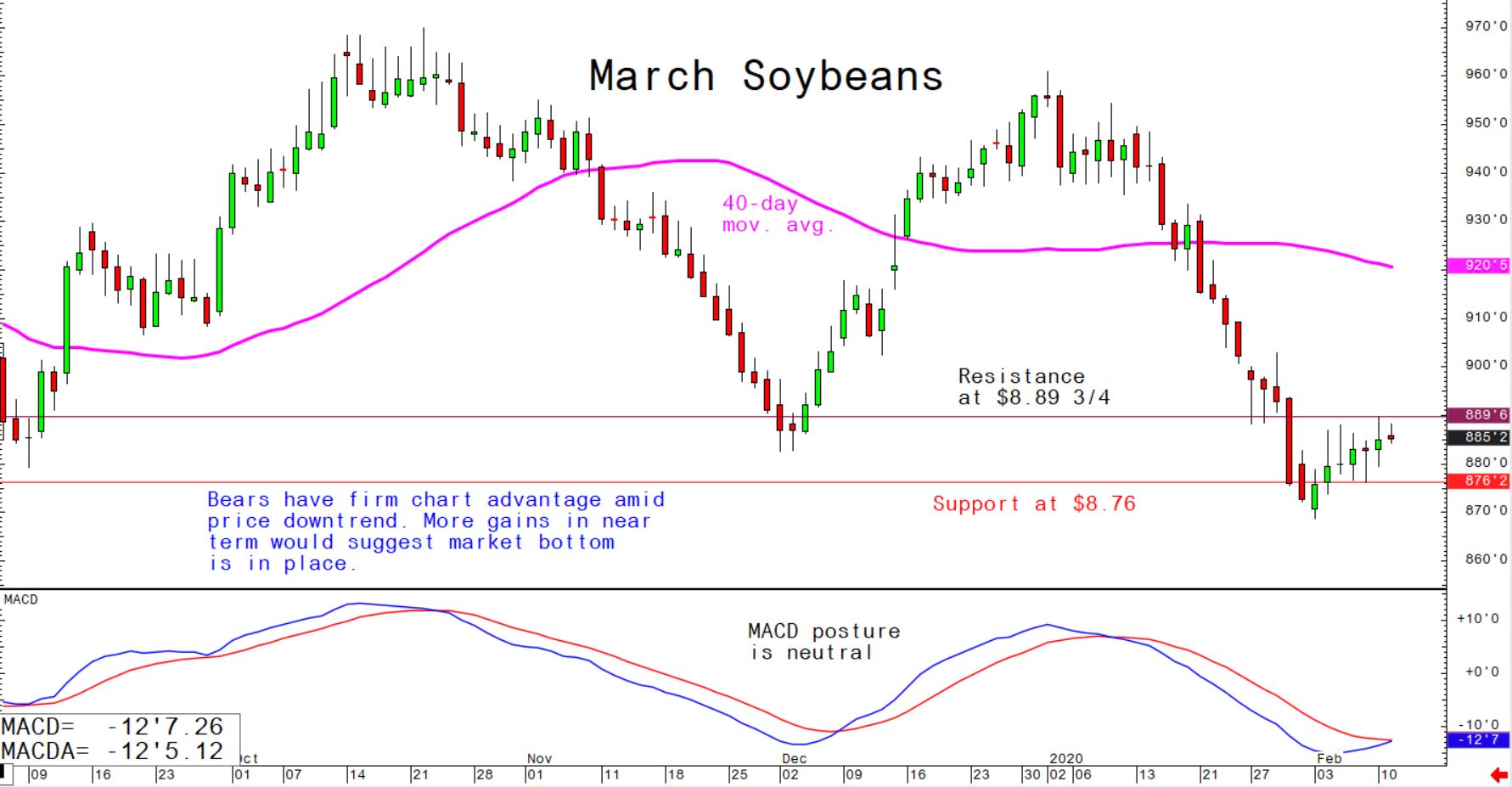 While the coronavirus outbreak continues to spread, it is now spreading at a lower rate of growth of new cases, which has again somewhat assuaged the global marketplace Tuesday. There are now over 1,000 reported dead in China and over 42,500 afflicted. On this day the marketplace reckons the spread of the illness is getting under control and that the Chinese government, working with the US and other countries, will keep the outbreak from becoming a pandemic. Traders and investors have been calmed down before on this matter, only to become anxious again. Once again, traders are markets are fickle. Grain market traders are still tentative on the matter, which means less buying interest.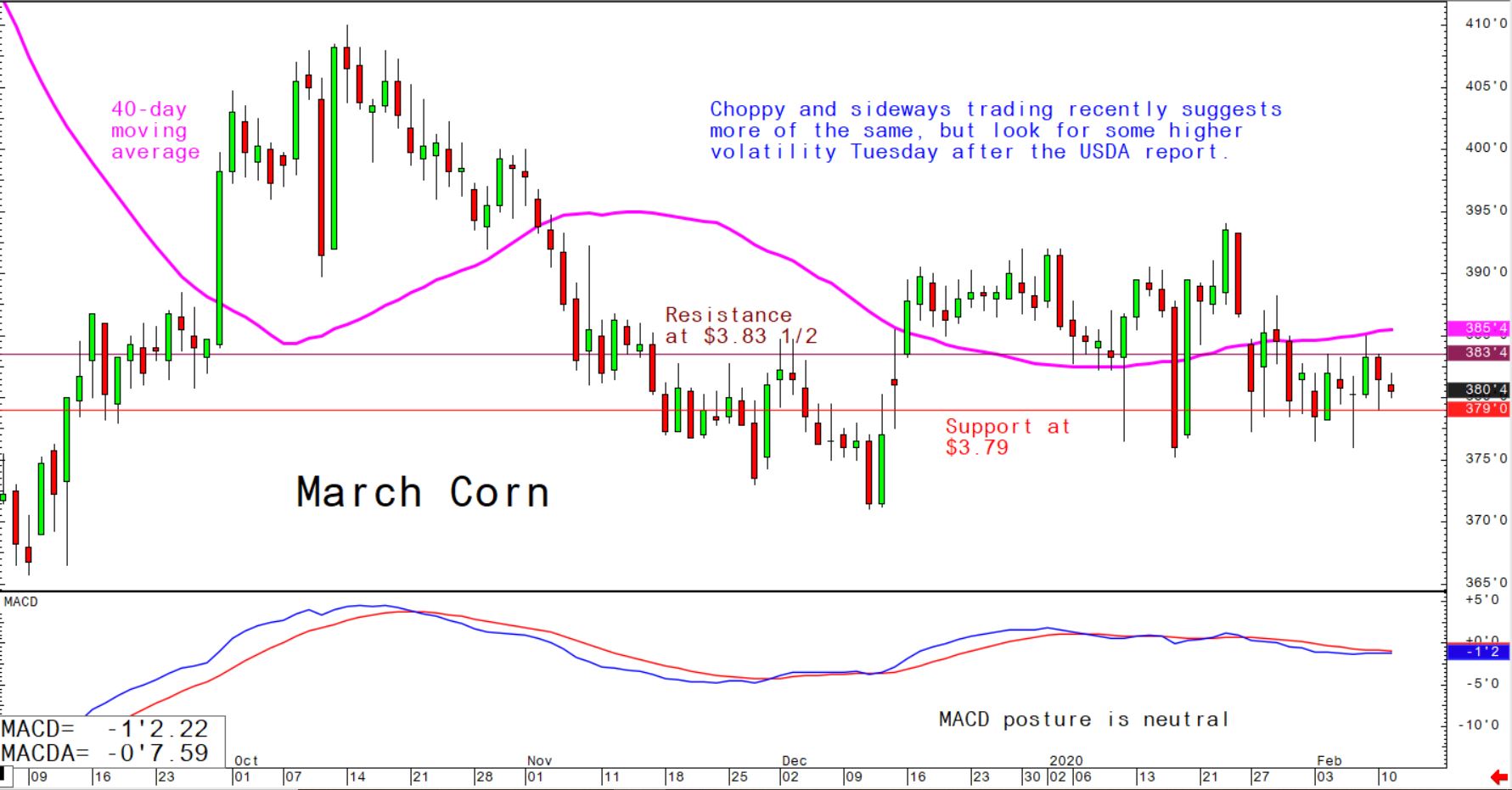 The technical chart postures for the grains see whet prices still trending up, with the bulls in control. Soybeans are trending down and the bears are in command. The corn market is trading sideways and choppy, but the bears have the overall near-term technical advantage.