Daily US grain report: weather worries and coronavirus impacting global grain markets
US grain futures are lower in early US pre-market trading Wednesday. Corn is 1 1/2 cents lower, soybeans around 1 cent down and wheat is around 5 cents lower
The markets are seeing corrective pullbacks Wednesday, from Tuesday's gains, especially in wheat, which saw solid gains on reports of a smaller Australian crop and some weather worries in other global wheat regions.
The surging US dollar on the foreign exchange market continues to be a negative for US grain prices - making them more expensive to purchase on the world market, in non-US currency.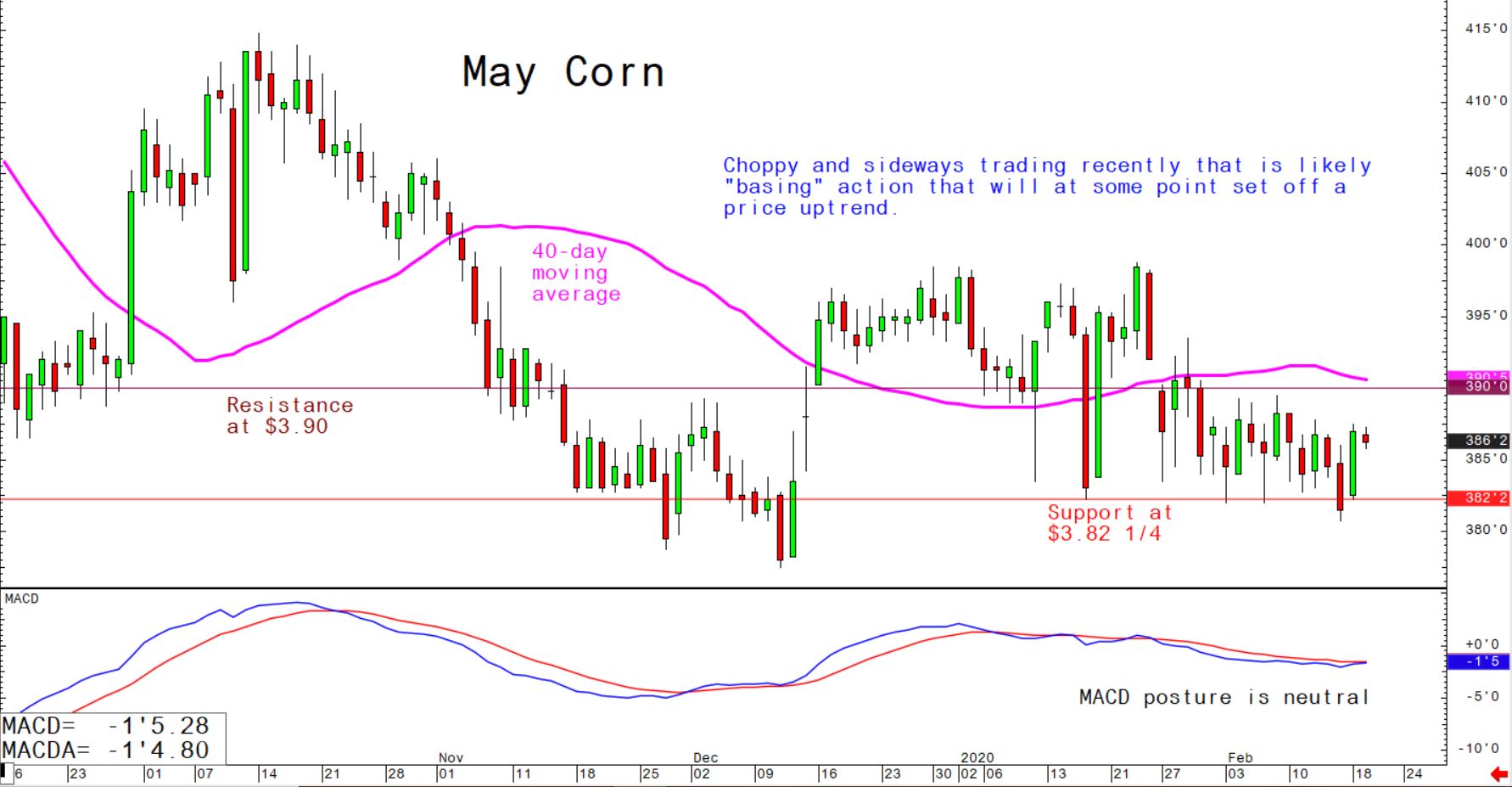 Global risk aversion has receded just a bit Wednesday. It appears the spread of the coronavirus illness (now officially called covid 19) to humans has slowed and that's somewhat encouraging to the marketplace. However, the economic consequences, including grain shipments in Asia, of the outbreak are still playing out. What grain traders and other market watchers are discovering is that the global supply chain sees many of its links in China, and with much of China still in quarantine, many global businesses - especially manufacturers - are suffering and may continue to do so for a while. The uncertainty regarding when the global supply chain will return to normal is likely to continue to limit buying interest in the grain markets.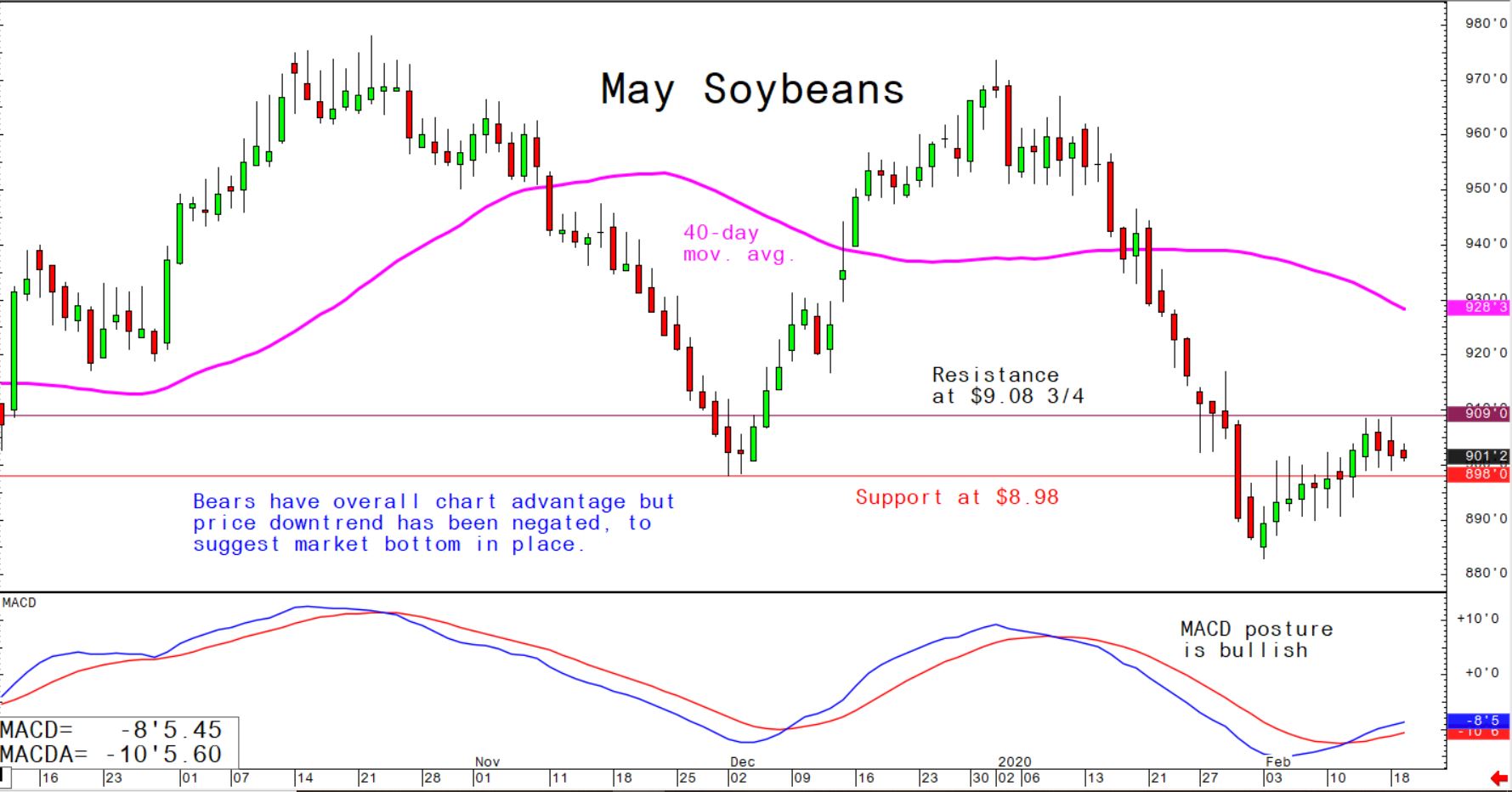 Trading activity in the grain markets is likely to pick up starting Thursday, as the annual USDA Ag Outlook conference gets under way, including the latest agency forecasts for US and global supply and demand for grains.
And on Friday the weekly USDA export sales report will be released - one day later this week because of the US holiday on Monday. Grain market bulls want to see more Chinese activity in the weekly US export sales data.