The new year brings new faces to the Petersime sales team
After a thorough running-in period at the Belgian headquarters, Petersime is happy to announce two new Area Sales Managers and a sales team promotion in the Latin American team.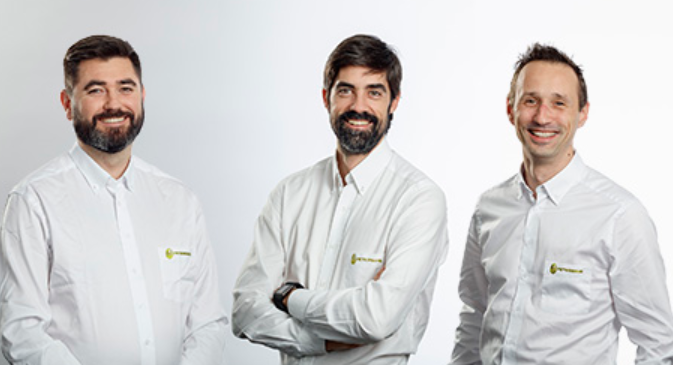 New Area Sales Managers on board
Angelo Steen joins Petersime as Area Sales Manager. Angelo is in charge of the French-speaking countries in close collaboration with Petersime's official distributor CIDAPE. He will also manage Turkey. Prior to joining Petersime, he worked in multiple Sales and Account Management roles. His background includes over 15 years of experience in mechanical and industrial engineering.
"I am excited to be part of the team and am honoured to work for such a well-respected company in the hatchery business", says Angelo. "I look forward to working with the team and helping customers find the best Petersime solution that will help them maximise their hatchery's results."
Willem Fourie assumes the role of Area Sales Manager for English-speaking Africa. Willem started his career over 20 years ago in the industrial and marine manufacturing industry, where he held several positions in Sales and Service. Based in Belgium, he will cover the English-speaking region of Sub-Saharan Africa. Willem will be responsible for reaching out to existing customers to make sure their needs are met while developing new sales within the region.
"Angelo and Willem are a great fit for the company", states Philippe Boxho, Sales Director at Petersime. "I am confident that their experience and knowledge will help cultivate our customer-focused approach and drive our company goals. We are delighted to have them on board."
Rafael Alonso named Sales Director
Rafael Alonso joined Petersime's sales team six years ago as Area Sales Manager for Latin America. End of last year, Rafael was appointed Sales Director for Latin America, overseeing all Area Sales Managers for the region and reporting to the Chief Commercial Officer, Olav Boel. His extensive experience in both sales and commercial strategies on one hand, and agronomy engineering on the other hand, provides him with the skills and leadership abilities to succeed in his new role.