Immunology in coccidiosis in chickens: The role of cytokines IL-2 and IFN-gamma
The cellular and molecular mechanisms leading to immune protection against coccidiosis in chickens are complex and include multiple aspects of innate and adaptive immunity.
Innate immunity is mediated by subpopulations of immune cells that recognize pathogen-associated molecular patterns. Adaptive immunity, which is important in conferring protection against secondary infections, involves subtypes of T and B lymphocytes that mediate antigen specific immune response. Experimental studies in coccidiosis in chickens now support the role of lymphocytes and their secreted products (Lillehoj et al. 2011)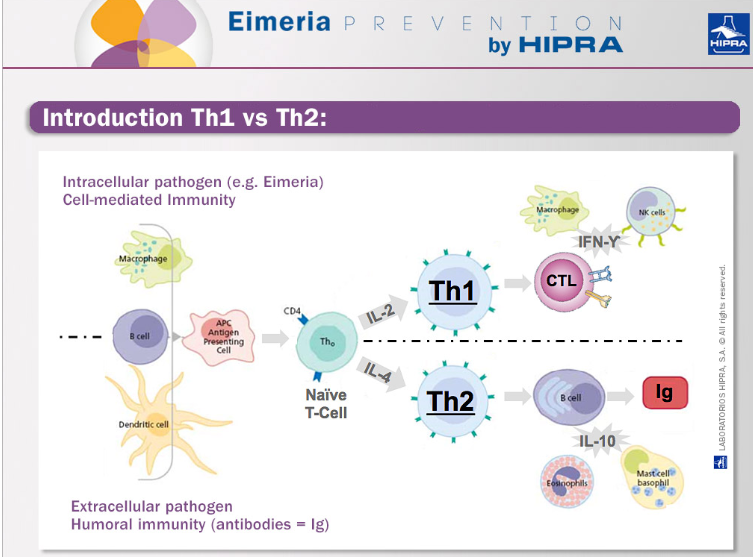 References
References
Lillehoj, H.S., Lee, S.H., Jang, S.I., Kim, D.K., Lee, K.W.
(2011)
'Recent progress in understanding host mucosal response to avian coccidiosis and development of alternative strategies to mitigate the use of antibiotics in animal production'. Korean J.. Poult. Sci.
2011 38, 275-284.