Helping your hatchery thrive: Petersime is at your service
In the light of Petersime's extensive range of service activities in the Customer Care Commitment™ programme, customers can rely on expert support for the lifelong continuity of their hatchery operations.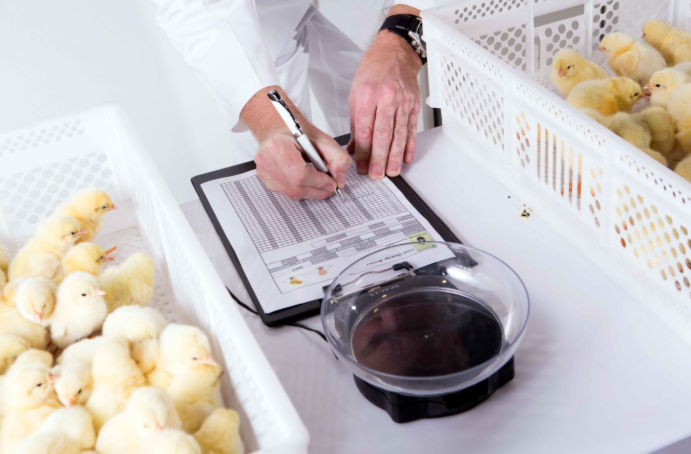 Looking for hatchery guidance or advice? Petersime has you covered
We all know there are many complex processes involved in making the operations of a hatchery successful. To support our customers in every way possible, Petersime offers ongoing all-round support to help hatcheries run smoothly from the very first hatch over the entire life span of the hatchery operations.
With over 45 years of experience in designing hatcheries, Petersime has gathered the knowhow on what can make or break a hatchery. Far beyond the manufacturing and installation of world-class incubation equipment, we find an immense value in sharing our expertise, from technical and product knowledge to incubation best practices, and much more.
Once a hatchery is up and running, Petersime's dedicated customer service team continues to focus on supplying fast, high-quality assistance, offered by our worldwide network and local distributors.
4 ways Petersime helps customers optimise their hatchery operations
As part of our Customer Care Commitment™ philosophy, Petersime offers a wide range of service solutions to offer customers full peace of mind. Here are some very concrete examples of how we can help you reach maximum results for years after the first hatch:
1. A well-trained team is essential to optimising your hatchery results. Get the most out of your machines by joining our hatchery training programmes, organised in Belgium, Brazil, Malaysia and China: The Single-stage Incubation Training provides the operators of new hatcheries a thorough understanding of Petersime's single-stage incubators and Embryo-Response Incubation™ technologies, while the Hatchery Management Training aims at experienced hatchery managers who want to take their results to the next level.
2. Our service database gives free, unlimited access to over 15,000 pages of information and videos in 13 languages, to help you in your day-to-day operations.
3. For specific technical or incubation problems, you can count on our personal services: A Petersime Helpdesk Engineer will walk you through the required instructions to resolve possible issues. If that turns out to be insufficient, a qualified Field Service Engineer or Incubation Specialist will visit your hatchery to fix the issue on-site.
Earlier this year, the Petersime service team in Malaysia assisted Darwalla Milling Co. from Australia in solving technical issues with their HVAC system. When remote support proved unable to solve the problem, the Petersime team flew in to perform a successful on-site intervention. Darwalla Milling's hatchery manager, Mrs Aleksandra Scerbatova, was very positive about this approach: "The Petersime support team reacted very quickly; when at first the issues couldn't be solved, they put their engineer on a plane and provided outstanding service. We are glad to say that, during downtime, we had hardly any losses in quantity or quality of chicks thanks to their assistance."
4. Petersime even goes the extra mile with its Operational Excellence Programme™: Customers can join this membership programme to get even more information and useful tips to optimise all aspects of their hatchery operations.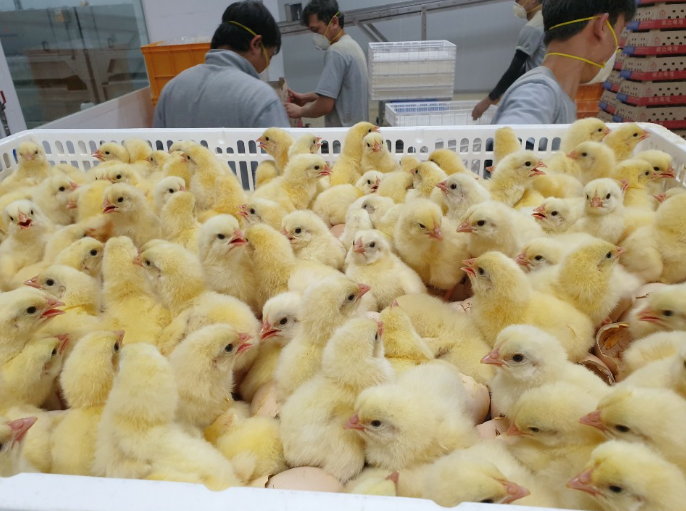 The proof is the voice of the customer
Through cooperation, innovation and quality, we aspire to be the hatchery partner of choice for our customers. The proof of this commitment is in the pudding, as we have built long-standing partnerships with poultry businesses around the world.
Korean poultry business Sam Hwa's new commercial hatchery in Jae Jeong was commissioned last February. From the very start, the Petersime team responsible for this project has coordinated the installation with close precision. The new hatchery has a production capacity of 1.5 million eggs per week.
"In March, we completed our first hatching of day-old chicks in the Jae Jeong hatchery. Despite the difficulties that have set in worldwide, Petersime has made a major contribution to this project. We would especially like to thank Field Service Engineer Mr Volodymyr Strymchuk for his continued support in finetuning our operations", said Mr Sung Hwang Bae, President of Sam Hwa. It is not the first Petersime collaboration for Sam Hwa: one of its hatcheries in Cheong-So, installed in 1982, is equipped with Petersime incubators that are still working up until this day.
Finally, customers can also order spare parts or send in faulty parts for repair – available for no less than 20 years after buying our machines – during the complete lifetime of their equipment.
Poultry company Gedik Tavukculuk from Turkey is one of many customers who have benefited from this service for years after its first Petersime installation. "Gedik had its first Petersime AirStreamer™ incubators installed in 2003. Thanks to the continued support, the company decided to expand its capacity with 36 BioStreamer™ HD incubators in 2018", said Mr Ridvan Karakoç, General Manager at Poultech, Petersime's official distributor in Turkey. In close cooperation with our local service engineer Mr Gökhan Bozkurt, Poultech helps customers acquire the needed information or services to minimise downtime and maximise their hatchery performance.