Petersime cancels participation at EuroTier 2020
Health experts are predicting that the COVID-19 pandemic will have a further global impact in the upcoming months. That is why Petersime has decided to withdraw its exhibition participation from EuroTier (November 17-20) in Hannover, Germany. Despite the unprecedented challenges caused by this pandemic, we are more than happy to provide customers with alternatives to stay in touch.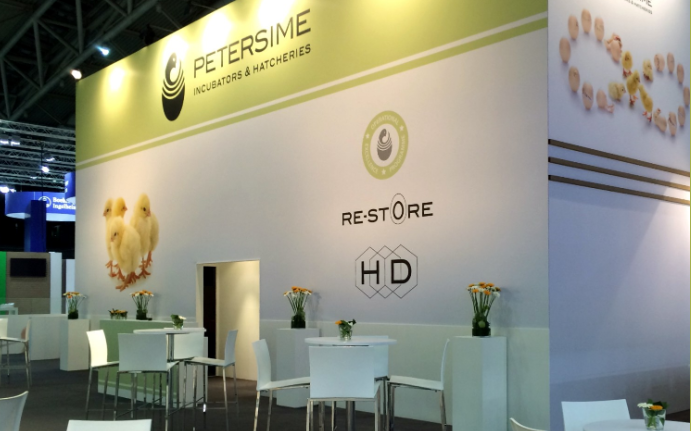 Health and safety have priority
Although the COVID-19 pandemic is weakening in some parts of the world, the virus will have a further impact on worldwide travel for the upcoming months. Moreover, some experts forecast a potential second wave of the pandemic in the fall of this year. As avoiding crowded events helps lower the risk of contamination and future waves of the virus, Petersime has decided not to participate at this year's EuroTier exhibition. Having carefully reflected on the situation and the advice of health experts, we believe this is the best and most cautious approach to ensure the safety of all those involved.
"We regret this decision deeply, but our primary focus is the care for our customers, business partners and employees", comments Olav Boel, Chief Commercial Officer. "Although we looked forward to welcoming everyone to the Petersime booth at EuroTier, we are confident that these unforeseen circumstances can be overcome by keeping very closely connected, as always, to our customers."
Petersime increases its digital presence
Due to the worldwide travel restrictions and stay-at-home policy, face-to-face interactions are generally not possible these days. By focusing on personal interactions using digital platforms, we remain in close contact with our customers to discuss new business opportunities and follow up on projects. They can also reach out to us with the new Easy Connect™ app - a quick and convenient way to connect with the Petersime team and services.
Moreover, we are increasing the digital learning opportunities for our customers. As part of the Operational Excellence Programme™, Petersime hosts live webinars on various incubational and technical topics, such as the importance of maintenance and spare parts management.
Would you like to join the next one? Make sure to contact your salesperson for more information.