Brazil meat lobby resists social distancing rules for workers
A Brazilian meat lobby is urging local governments to reconsider regulations that would space out food plant workers.
Reuters reports that meat lobby groups have asked the state government of Parana, Brazil's largest chicken producing and exporting state, to rethink regulations aimed at increasing spacing between food plant workers during the coronavirus pandemic.
In a letter seen by Reuters on 10 July, Brazil's animal protein association ABPA and two local trade groups argue that the minimum 1.5-meter distancing required under state norms would reduce output by as much as 43 percent.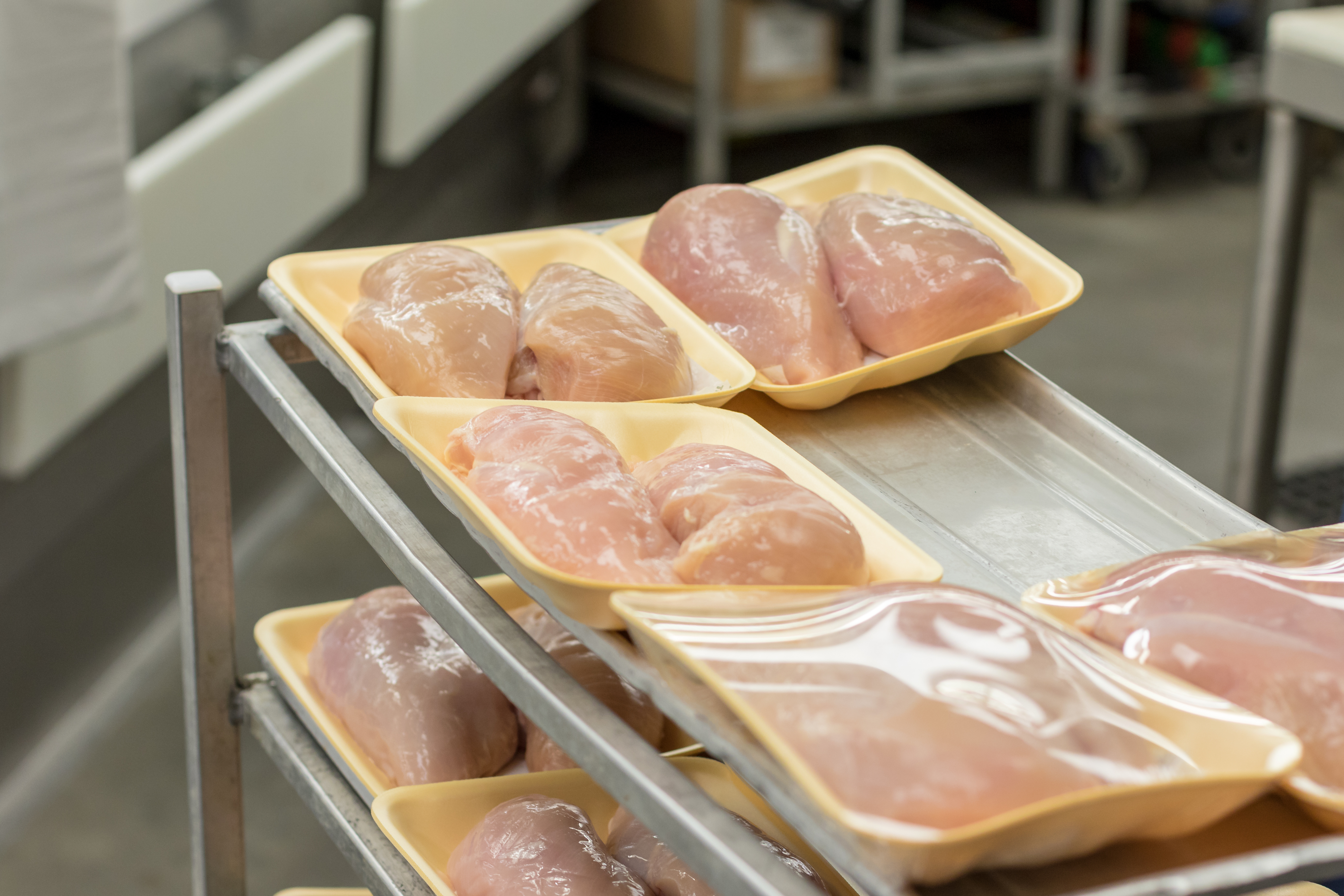 According to the letter, the average worker distance at poultry facilities is 0.85 cm.
Federal rules passed on 19 June addressing the operations of Brazilian slaughterhouses during COVID-19 should take precedence over state norms, the letter argued. Federal rules require only one meter of physical distancing, which labour representatives believe is insufficient.
According to the meat industry, enforcing the one-meter distancing rule would cause an 18 percent drop in output.
Responding to the companies' stance, Parana's Chief Labor Prosecutor Margaret de Carvalho requested "an urgent meeting" with the governor on Thursday 9 July, according to a separate letter seen by Reuters.
She defended the continued enforcement of local rules, as meatpackers became hotbeds for the novel coronavirus.
"Some 16 slaughterhouses have had or still have outbreaks, with six units recording more than 100 cases each," Carvalho's letter said.