Chicken Meat Line builds first Petersime broiler hatchery in Uzbekistan
Chicken Meat Line LLC started out as a broiler breeder farm in 2013. Since expanding its activities to incubation, the company has established the first modern hatchery project of its kind by Petersime in Uzbekistan, including a custom-built HVAC solution to endure the challenging local climate.
After 4 years of operating broiler breeder farms in Yangi Hayet (Tashkent, Uzbekistan), Chicken Meat Line decided to expand its business. To provide its own farms, but also smaller farms in the region with high-quality day-old chicks, the company decided to build its first hatchery with an annual capacity of 6,000,000 day-old chicks.
In the first phase of the hatchery project, Petersime has installed 5 single-stage BioStreamer™ 8S setters and 6 BioStreamer™ 4H hatchers, equipped with built-in Operational Excellence Technology™.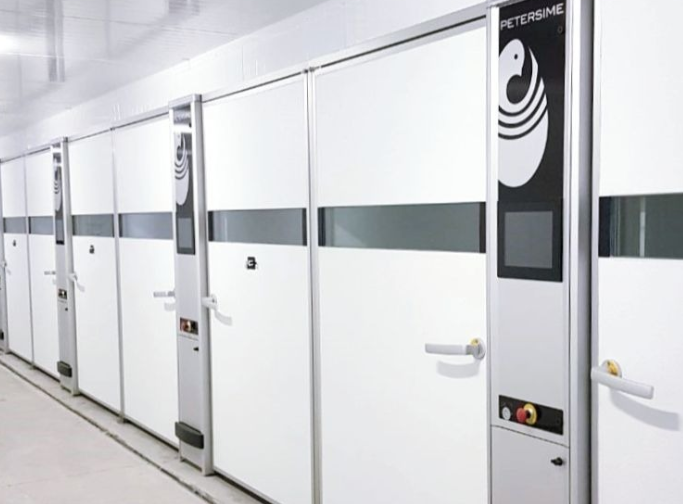 The biggest challenge was to build a hatchery that would accommodate to the sharp continental climate in Uzbekistan. As temperatures can vary from -20°C in winter and up to 45°C during summer, Petersime also designed and delivered a complete HVAC solution that fully optimises the hatchery environment for optimal results.
Mr Shukrat Aripov, Head of Poultry Operations at Chicken Meat Line, said: "Petersime's expertise in building hatcheries is what convinced us to work with them. Thanks to the advice of specialists such as Mr Hugo De Ruyck, Mrs Anna Nemtseva and Mr Kirill Suchkov, we were confident of our decision to equip the hatchery with Petersime's incubators and equipment. We look forward to a further fruitful cooperation."
Chicken Meat Line has chosen the most modern solutions for both the construction and equipment of its facilities, making it the first modern hatchery project of its kind in all of Uzbekistan.