Eimeria tenella is probably the most diagnosed Eimeria on the planet, but what is the prevalence of the other Eimeria species that cause coccidiosis in poultry?
Eimeria tenella is by far the most widely detected species on farms when routine lesion scoring is performed. However, it is well known that Eimeria infections very seldom occur with one single species of Eimeria, most of the time they are multiple. Let's investigate what are the most prevalent species and how multiple infections usually occur.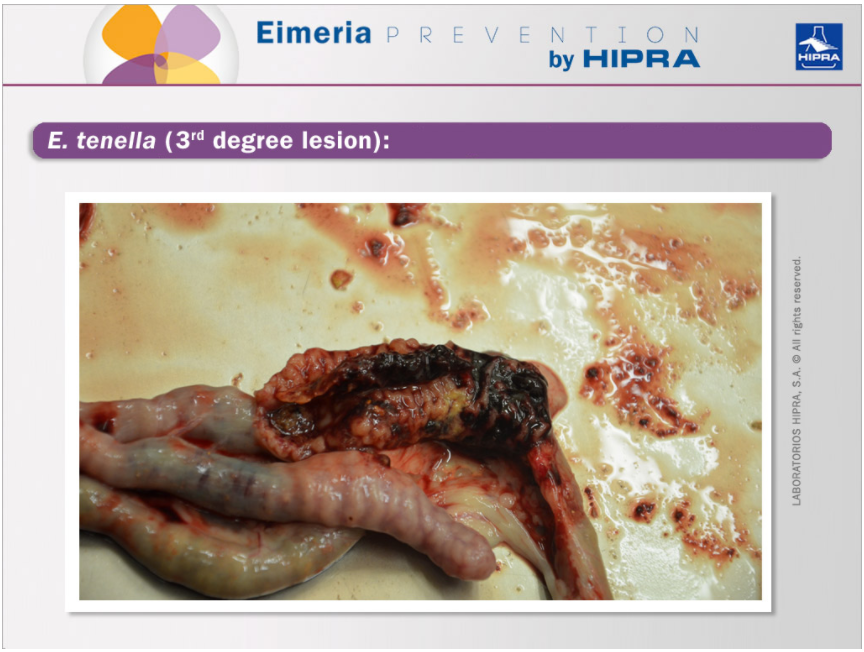 As Eimeria tenella is probably the easiest species to detect by lesion scoring, a common belief is that this species is the most prevalent all over the globe. In fact, macroscopic lesions are amongst the most pathognomonic with blood or typical moulds in the caecum and common finding of bloody droppings in the litter.
To support producers, Hipra have built an Eimeria Prevention resource library featuring videos, blogs, vaccines and dose calculations.