RSPCA urges UK residents to write to MPs ahead of Agriculture Bill vote
The RSPCA is urging residents of Bradford, Yorkshire to write to their MP this week before a critical vote on the UK's Agriculture Bill on 1 October.
According to reporting in the Telegraph and Argus, the vote could allow the UK to ban lower-standard food imports like chlorinated chicken and caged eggs.
The Agriculture Bill is expected to go back before MPs in Westminster on 1 October after the House of Lords voted to ban imports of products produced at lower animal welfare standards than in the UK. The amendment would prevent products like chlorine-washed chicken and eggs from hens housed in battery cages from entering the UK food supply. These products are currently illegal in the UK.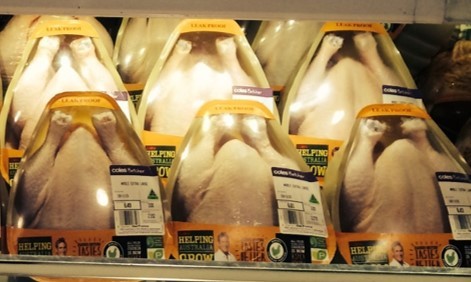 The RSPCA is concerned that MPs may not support the proposed amendment and could allow lower-welfare standard food to enter the domestic market in order to secure a trade deal with the United States.
The RSPCA has said that while the Government promised to stop lower-standard imports from entering the UK after it left the EU trading bloc, they have, "failed to enshrine this promise in law".
An RSPCA survey found 70 percent of people in Yorkshire want lower standard food imports banned post-Brexit.
Chris Sherwood, RSPCA chief executive, said: "The Government must now honour its manifesto promise and back this amendment.
"If it doesn't, MPs must vote with their conscience and reflect the strong feelings of the public.
"It's a choice between protecting the UK's globally-recognised high farm animal welfare standards or allowing in products like chlorinated chicken and hormone beef from abroad."