USDA considers making increased poultry line speeds permanent
The USDA is seeking to make the recent increase speed in poultry lines permanent, alarming food and worker safety advocates.
According to reporting in Civil Eats, the proposed change can be attributed to industry influence at the USDA. Worker advocates and food safety experts have voiced concerns over the speed at which poultry processing lines move.
When the lines move faster, workers must speed up the repetitive motions it takes to slaughter birds and work in close contact with other plant employees to ensure the chickens are fully processed. In normal circumstances, this would raise safety concerns due to the sharp knives required to butcher the birds. However, due to the necessity of social distancing during the COVID-19 pandemic, safety advocates say the increased speeds are courting undue risk.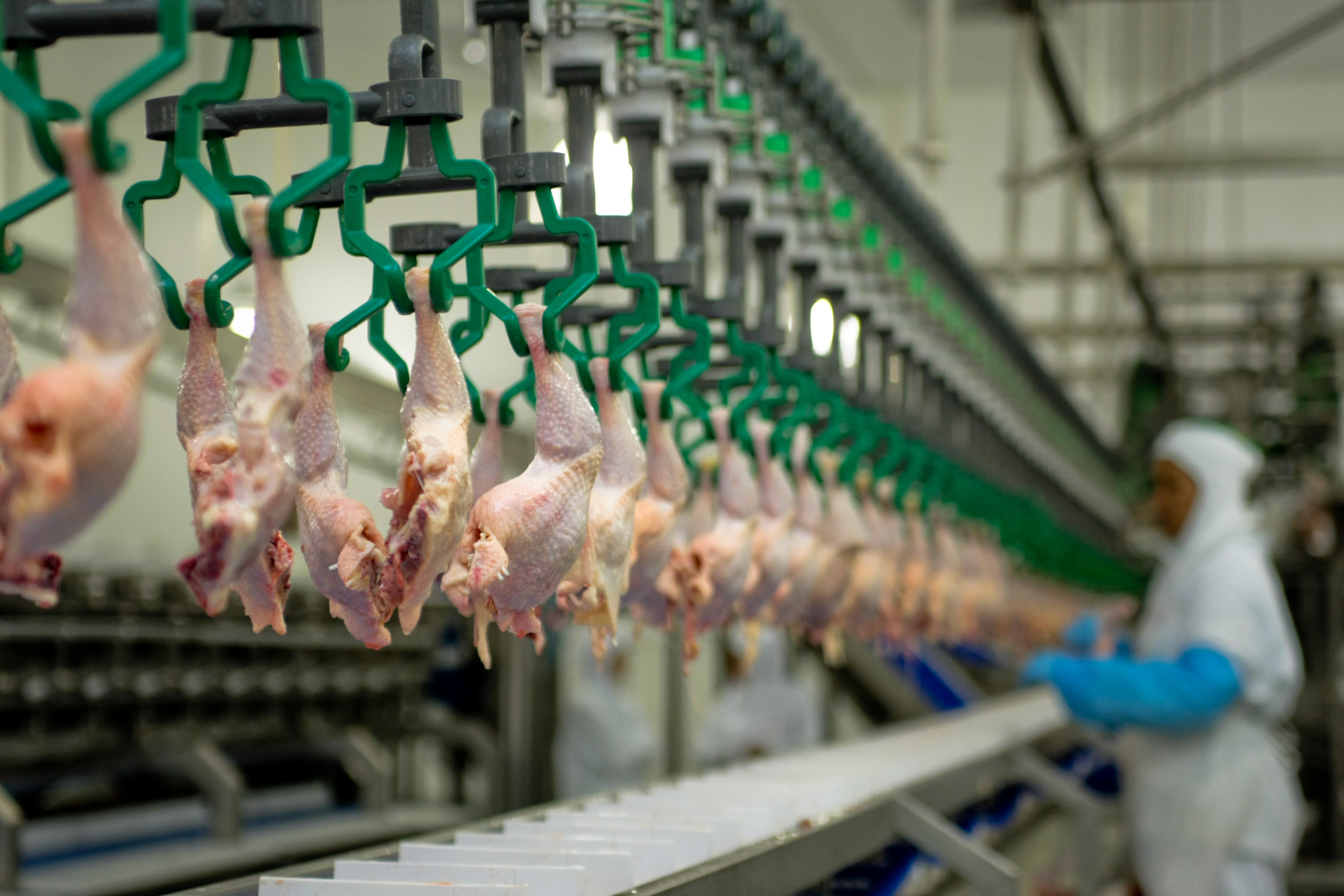 Poultry plants have been able to increase their line speeds after filing waivers with the USDA. Many companies filed these waivers at the height of the COVID-19 pandemic this spring.
At the end of July, the United Food and Commercial Workers International Union (UFCW) sued the USDA to void the waivers. In response, the USDA announced that it would stop issuing the waivers on 24 April.
Shortly after this, the agency proposed a rule that would permanently increase poultry line speed limits from 140 birds per minute to 175 birds per minute, causing outrage among safety advocates.
Speaking to Civil Eats, Tony Corbo, a lobbyist at Food & Water Watch said, "This is adding insult to injury. We raised holy hell about [the waivers, and] finally, they stopped it, but they turned around and said, 'Okay, we're going to propose a rule to allow all the chicken plants to be able to increase the line speeds.' It's just unconscionable with what this department is doing."
Corbo and other advocates believe that poultry industry influence at the USDA is behind the proposed rule change. Recently, the USDA announced that three new members of a 20-member committee that advises the federal agency on meat and poultry inspection. Those individuals have either directly worked for or are paid advocates for industrial-scale meat production.