Japfa Comfeed's hatchery extension project in Bali launches with second installation of Royal Pas Reform Smart™ technologies
PT Japfa Comfeed Indonesia Tbk, one of the country's leading integrated agri-food businesses, has further expanded production capacity at its hatchery in Tukadaya, Bali by installing a range of Smart™ technologies from Royal Pas Reform. The facility now has a total capacity of 32 million day old chicks per year.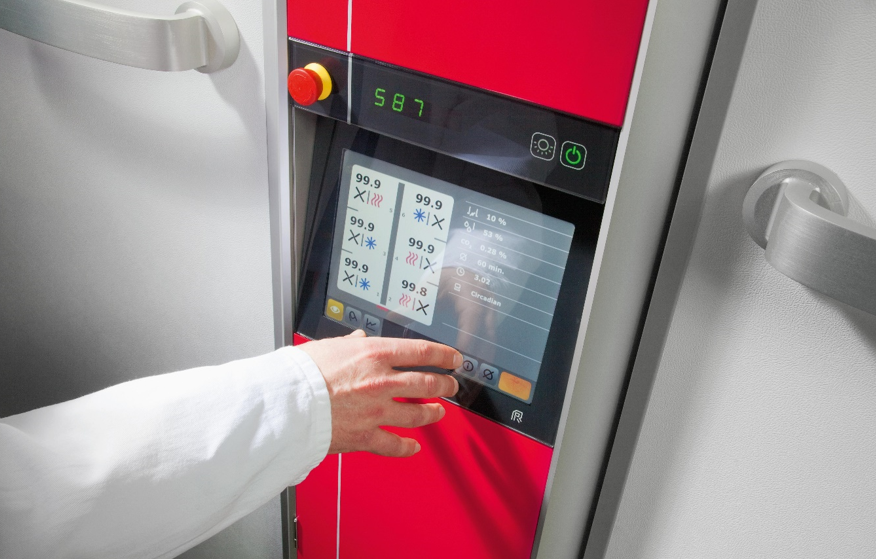 The project was for 6x SmartSetPro™-6 setters, including Adaptive Metabolic Feedback™(AMF™) and Energy Saving Modules™ (ESM™). AMF™ fine-tunes incubation environments to the needs of growing embryos, and Energy Saving Modules™ (ESM™) reduce energy consumption.
In addition, the company has installed 6x SmartHatchPro™ hatchers, including SmartWatch™, Hatchery Automation and Climate Control. SmartWatch™ is a unique tool for hatch-window control, which creates ideal conditions for chicks to hatch – by optimizing the humidity and CO2 inside the hatcher. It monitors and adjusts the hatching process automatically – from the day of transfer, through to the hatching of the last chicks – eliminating any need for human intervention.
Japfa Comfeed launched its Tukadaya operation in 2014, when it installed 12 SmartSetPro™ setters, 12 SmartHatchPro™ hatchers and a full climate control system. A SmartCenter™ hatchery information system was installed to monitor and record every incubation cycle. Royal Pas Reform also provided hatchery management training, together with ongoing service and technical support.
Mr. Gusi Ketut Wirata, Japfa Comfeed Indonesia's east area hatchery lead, says: "We chose to extend our use of Royal Pas Reform's advanced SmartPro™ single-stage incubation technologies to help us deliver premium quality broilers with high uniformity throughout the integration and achieve a superior retail product."
Hatchery manager Mr. Mustiko Nur Setyo, has been a happy man since the installation of Pas Reform's SmartPro™ incubation technologies: "Results are superior and have exceeded our expectations in terms of hatchability percentage and chick quality", he says.
Japfa Comfeed Indonesia's core business activities include animal feed manufacturing, chicken breeding and poultry processing, as well as aquaculture farming. It already commands a significant share of the domestic poultry market and is the country's second largest integrated poultry company. It is a subsidiary of Singapore-based Japfa, which employs over 40,000 people across an integrated network of modern farming, processing and distribution facilities in Indonesia, China, Vietnam, India and Myanmar. It operates 78 poultry breeding farms, over 27 central hatcheries.
Bas Kanters, Royal Pas Reform's Sales Director, says: "We are delighted to have been involved in the Tukadaya hatchery extension project with Japfa Comfeed. It builds on the already successful business partnership we have enjoyed since we helped to launch it five years ago, and was a natural extension of the facility when the decision was made to expand its capacity. It speaks volumes to the long-term relationships we forge with our customers – based on providing the latest technologies and delivering exceptional service."