NFU heralds The Agriculture Act as the start of a new era for British food and farming
The NFU has hailed the introduction of the Agriculture Act as a "landmark moment" for post-Brexit farming, marking more than two years of campaigning to improve the Act.
Since the first version of the Bill was published in 2018, significant improvements have been made to ensure the importance of food production and food security are properly recognised.
The final legislation also includes a requirement for a report to be presented to Parliament focusing on the impacts that future trade deals could have on the food and farming sector. Further amendments to the Trade Bill are expected to assign this responsibility to the Trade and Agriculture Commission.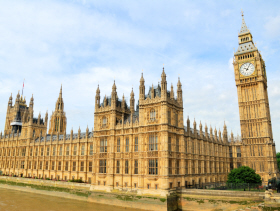 NFU President Minette Batters said: "As the first domestic legislation covering agriculture for over 70 years, this really is a landmark moment for our food and farming industry. Simply put, the Agriculture Act will set how we farm in this country for generations to come.
"Getting to this point has not been easy. Two years ago when the Bill was first published, the clear absence of food production and food security troubled many. The NFU made the case at the highest levels of government that this piece of legislation needed to recognise the role of farmers as food producers and I am pleased it now does that much more robustly.
"It will also now play a crucial role in ensuring our farmers are not undercut in future trade deals by food imports that would be illegal to produce here. By strengthening the Trade and Agriculture Commission and putting it on a statutory footing, the government has shown it is listening to the case we made, together with the millions of people that feel so strongly about this issue.
"However, the introduction of this Act does not mean the issue of domestic agricultural policy is solved forever. Farmers across the country find themselves in uncertain and challenging times and it is crucial that the government continues to work with the NFU and our members to shape how they use the powers granted to them in the Agriculture Act."