CP Foods donates food aid to migrant workers and medical staff in Thailand
Migrant workers and medical personnel in Samut Sakhon, Thailand received food aid as part of CP Foods on-going relief project, "CPF Food from Heart against COVID-19."
Frontline workers received 85,000 packs of read-to-eat meals and 10,000 eggs as part of CP Foods on-going relief efforts during the COVID-19 crisis.
Charoen Pokphand Foods PCL (CP Foods) in collaboration with CP group also set to give away 200,000 surgical masks to migrant workers and vulnerable people in the risk areas nationwide. Of the total number, 30,000 masks were given to migrant workers living in Samut Sakhon and Rayong provinces.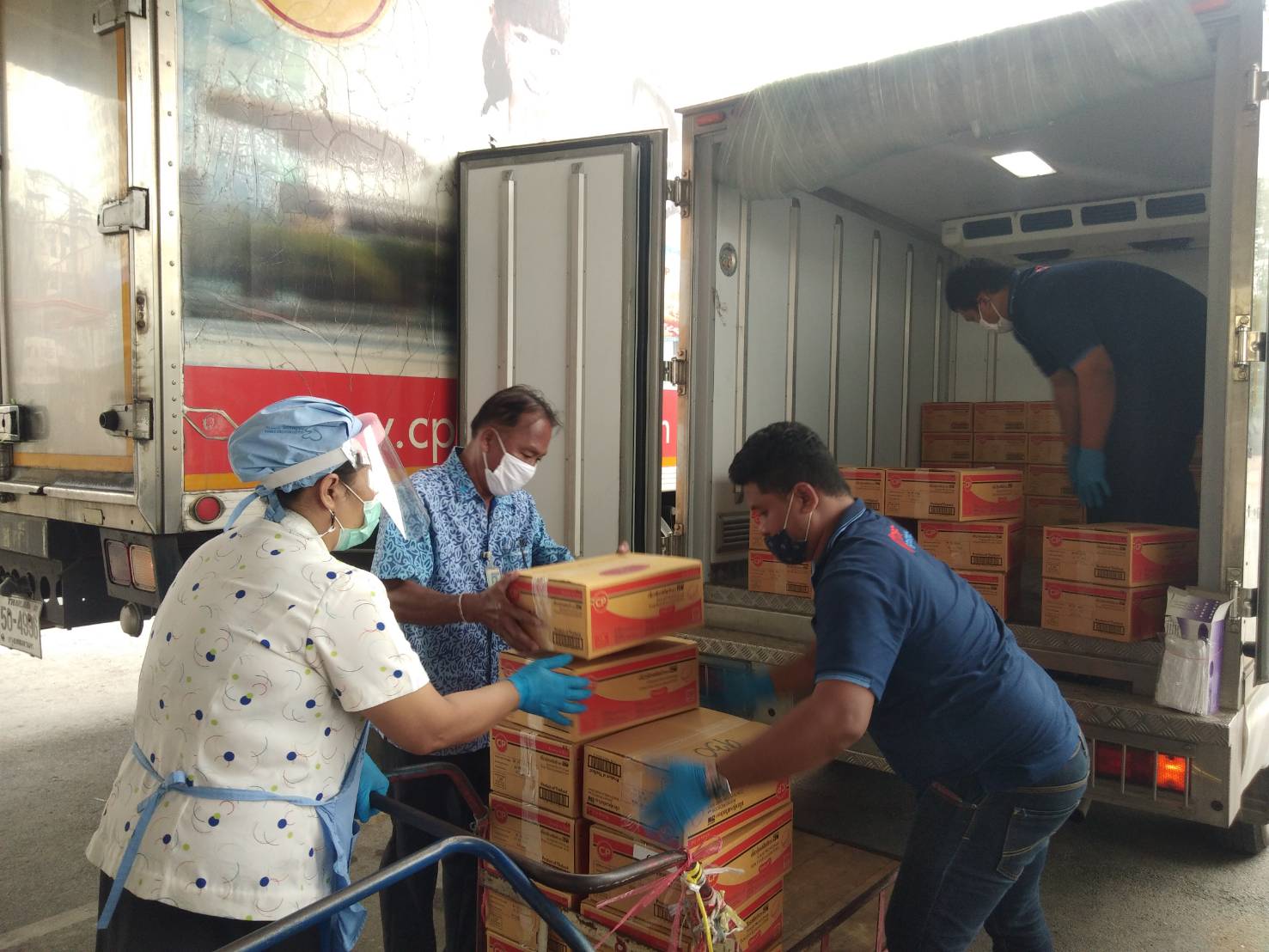 Labour Protection Network (LPN) has given 30,800 ready-to-eat meals and 10,000 fresh eggs, supplied by CP Foods, to migrant workers and their families at Mahachai shrimp market where many migrant labours are stranded without income due to the provincial lockdown. The projects aims at assuring their wellbeing and sufficient food supplies.
Mr Sompong Srakaew, Director and Founder of LPN, told that there are 4,000 migrant people, particularly from Myanmar, living and working in the area of the shrimp market. The migrant community are unable to work due to the quarantine and severe outbreak in the area.
"Migrant workers in Samut Sakhon are having a hard time. They need a support either from the government or private sector. These foods supplies given by CP Foods are helping them to reassuring that Thai people are not leaving them behind. This is a huge morale boost for the migrant group, who are the backbone of Samut Sakhon's economy," Mr Sompong said.
Moreover, CP Foods' CEO Prasit Boondoungprasert said the company and its retail arms, CP Freshmart, have delivered 55,000 packs of ready-to-eat meals to support the work of medical staffs who dedicated themselves in a fight against the new wave of outbreak with hygienic and delicious food supplies.
"CP Foods has been continuously delivering food supplies to doctors, nurses and COVID-19 patients as well as migrant community in the province to ensure food security during the crisis." he said.