Is it possible to rear broilers without antibiotics?
First step to achieve the goal: vaccination against coccidiosis in chickens
Prevention of coccidiosis in chickens with live vaccines means suspending the use of anticoccidials, but a reduction in other antibiotics has also been observed. Reduction in antibiotic use in animal production is currently one of the aims of the poultry industry. Antimicrobial resistance has become a global public health problem in humans and livestock and plans to reduce the use of antibiotics are being implemented by the authorities in most countries.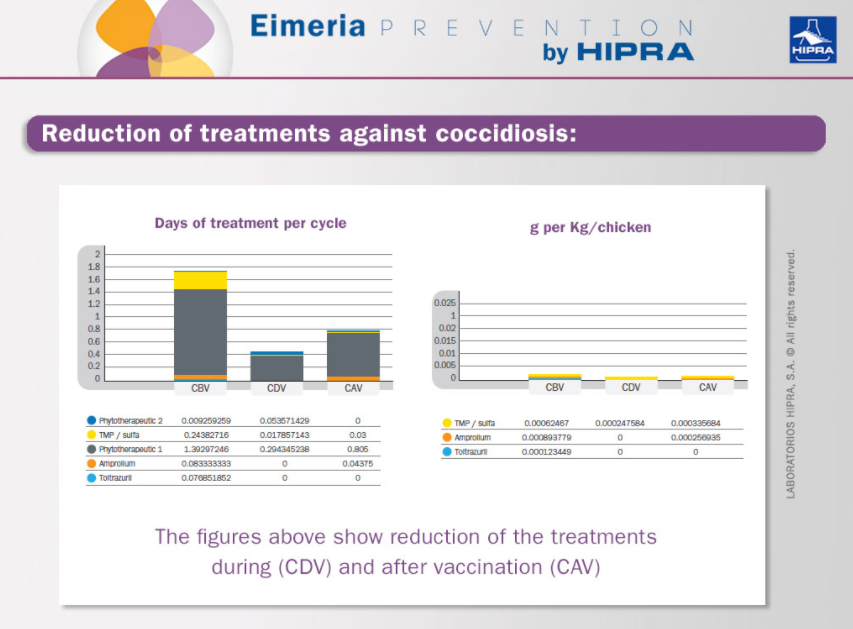 To support producers, Hipra has built an Eimeria prevention resource library, featuring videos, blogs, vaccines and a dose calculator.