Georgia Poultry 2021 product catalog released
Launching today Hog Slat / Georgia Poultry Retail Product Catalog.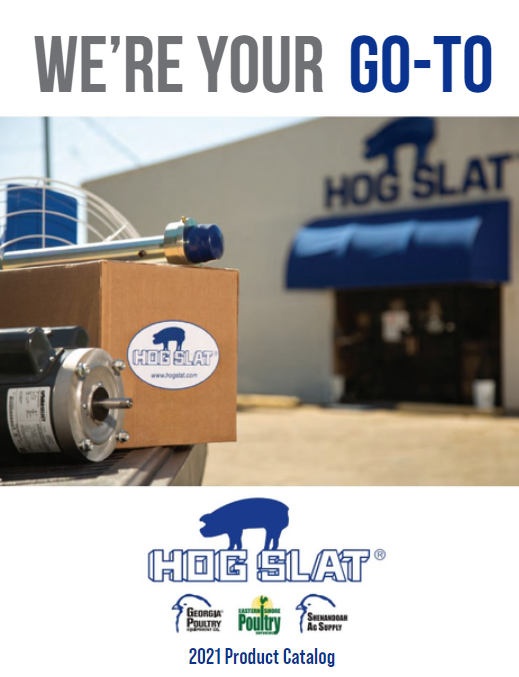 Backing up yourt local store with the world's largest inventory of swine and poultry equipment.
Take a look at the latest offering in Swine Feeders, Swine Watering, Ventilation, Heating, Building Materials, Lighting, Handling equip[ment and more.