Aviagen Kft hits the road to honor New Ross 140 Club Members Madi doo and Brovis dd in Bosnia Herzegovina
Achieving impressive breeder performance scores ranging from 143.1 to 161.4 chicks per hen housed (at 60 weeks), Aviagen® Kft customers Madi doo and Brovis dd continue to reach for the stars. On June 1 and 2, Dejan Bosanac, Aviagen Kft Regional Technical Manager for Central and Eastern Europe, took a roadtrip to Tesanj and Visoko in Bosnia Herzegovina to personally welcome these producers to the Ross® 140 Club and present them with certificates and crystal chicken statues.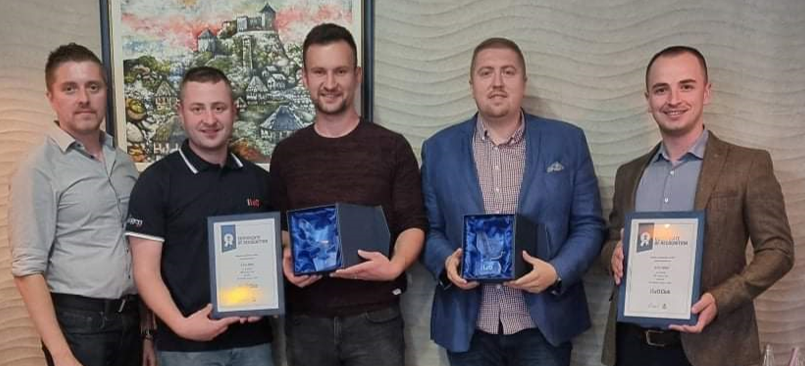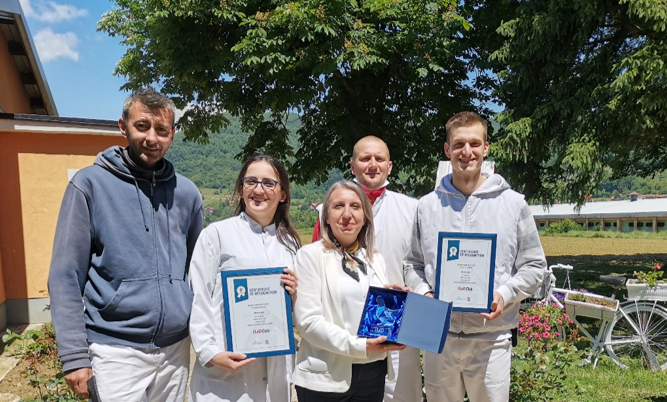 The top scorer at 161.4 chicks per hen housed was Madi doo, which was outstanding throughout the entire Aviagen Kft region. Madi doo has shown an inspiring spirit of improvement, growing to this number from 142 chicks per hen housed in 2014.
"I am very pleased to award these valued customers, and also glad to see improvement of almost 20 chicks/hen housed in a period of 6 years," remarked Dejan. "These amazing scores are due to the genetic potential of the Ross 308 bird, together with the hard work and dedication of the teams, from rearing to the hatchery, supported by the feed mill and veterinary teams. We hope to see more customers from the region in the next year reaching these or better results."
Hazim Mujkic, Madi doo Director of Production, added: "We're honored to become members of the exclusive the Ross 140 Club. Our good outcome required commitment and collaborative effort from our entire team, as well as a passion for obtaining the best health, welfare and performance of our birds. We look forward to working together toward similar or higher breeder scores in the future."