Biocat Electron+ helps meat processors reduce product recalls by more than 80%
Meat processors battle bacteria on a daily basis. Reducing or eliminating bacterial load on their meat products throughout the entire process is one of their top priorities and it isn't an easy task. Evisceration and cooling tunnels can be especially challenging spaces where bacteria come into contact with meat.
The carcasses must constantly be wetted as they lose weight in the cooling tunnels, which does not pose a problem in a fogging system as the humidity of the system is retained. Especially water baths, which are sometimes added to cool the carcasses, can be a breeding ground for microorganisms. At the source of contamination – the evisceration – it is imperative to stop the spread by disinfecting both the water used to rinse carcasses as well as the whole space and surfaces by fogging. Biocat Electron+ has the ability to disinfect all of the above-mentioned pain points, and therefore can elevate the quality of the product.

Many of the disinfecting products on the market can discolor the meat, contain harmful residues and/or damage equipment over time. Alternatives currently range from handheld UV sanitizers, fogging devices which use toxic disinfectants such as hydrogen peroxide and unreliable disinfection filters.
Citadel Environmental Solutions has launched a product that offers a novel solution to disinfect the air and surfaces in processing plants. Biocat Electron+ is a water-based, non-toxic solution which is dispersed as a dry fine air fog to fill rooms and achieve 100% air and surface coverage while killing 99.9% of pathogens. Due to the innovative use of fine particle fog, Biocat Electron+ provides an effective, quick, cheap and easy-to-use system for disinfecting, with virtually no blind spots. This technology has been peer-reviewed and is effective upon a wide variety of bacteria, fungi and viruses, including COVID-19.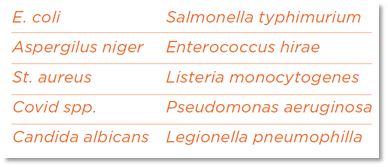 "Salmonella, Campylobacter, Legionnaires and Listeria are especially problematic for processors in the UK, and we can eliminate those pathogens in the evisceration space and cooling tunnels," said Filip Cvetko, Technical Director at Citadel Environmental Solutions. "Evisceration – the opening up of the chicken or pig – often spills gut microbes into the environment. They can attach to the surface or become airborne, effectively elevating the bacterial load and contaminating the meat and space."
Biocat Electron+ is often used at the end of the day after the typical cleaning has occurred in the evisceration space. However, it can be used multiple times a day in the cooling tunnels if that space is a problem area carrying a high bacterial load. Because it's eco-friendly, plants don't need to remove people. There's no PPE required or downtime while fogging, except for a few minutes that it takes the fog to settle.
As one of our partners Tomislav Kovačič, the director of Agromerkur Panvita, said: "We have realised the importance of managing critical hazard points that can harm both the durability and safety of the meat products. Biocat Electron+ has provided us with the answer for our disinfection needs for the cooling tunnels and evisceration spaces."
Reduce product recalls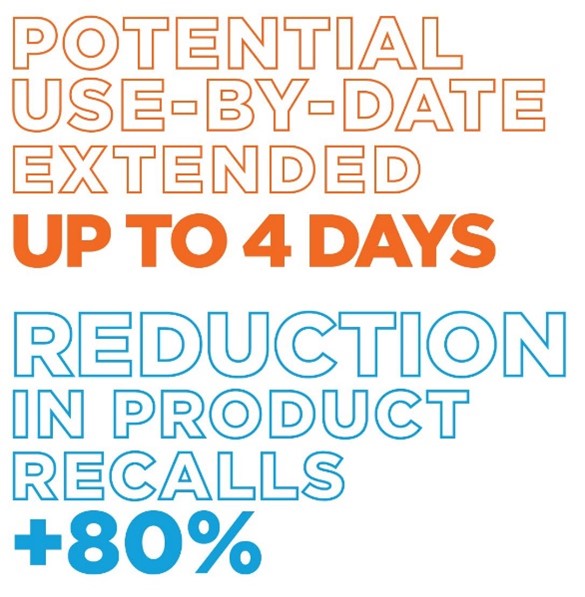 Citadel Environmental Solutions' research conducted with their partner facility in Slovenia showed more than an 80% reduction in product recalls when using Biocat Electron+. This is due to the significant reduction in bacterial load.
"When using Biocat Electron+ daily, expect recalls to be much less frequent and if you do have a recall, you would potentially only need to recall one day's worth of product," explained Cvetko. "However, if you are disinfecting weekly, you'd have a much larger batch of meat to recall."
Recalls don't just cause an economic hit for a business; they also translate into a hit to a business' reputation, which can be even more difficult to overcome.
Lengthen use-by-date
The UK uses use-by-dates to indicate the span that consumers can safely consume perishable products. When using Biocat Electron+, processors can potentially extend their use-by-date by up to four days due to the reduced pathogen load.
"There are huge efforts in the UK to reduce food waste, and this is one tool in the toolbox that processors can use to help in the effort to extend the life span of food products, reduce food waste and be more sustainable," said Cvetko.
Multi-industry use
This product is also used to disinfect poultry barns, veterinary practices, the medical industry including hospitals, retirement homes and commercial buildings and in the hospitality industry including hotels and cruise ships, showcasing its safety.