Flock management tip for broilers: Separate-sex growing

A processing plant's needs differ depending on the market and/or customer product mix. Ensuring tight product specifications (in terms of both target weight and variation) can be difficult to achieve with as-hatched (mixed sex) flocks.
Separate-sex growing allows males and females to be managed more efficiently with regard to:
Brooding
Nutrition
Uniformity
Stocking density
Market age and/or target weight.
Uniformity
Separate-sex growing allows for better flock uniformity; providing a more defined target body weight and a more uniform endproduct at the processing plant.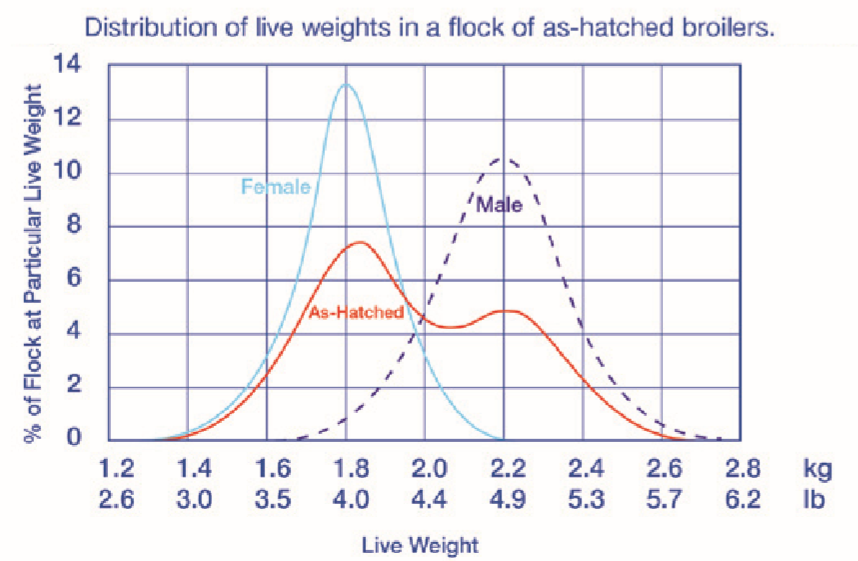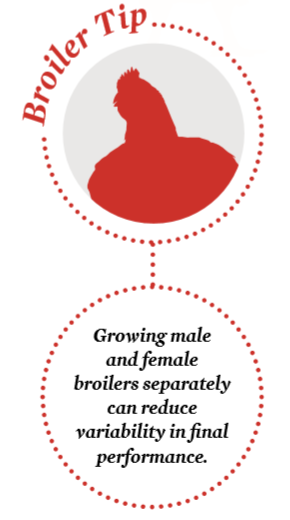 Housing
Separate-sex growing works best when males and females are housed separately.
Brooding
Frequent and careful observation of chick behaviour is the best indicator of the correct brooding temperature.
Feeding programme
Provide common starter feed
Provide the finisher feed earlier to females (i.e. before 25 days of age).
Stocking density
If males and females grown to the same age, stocking density can be higher for females. Ensure feeding and drinking space is altered in relation to stocking density.