How an appetite for turkey is transforming women's lives in West Bengal
A collaboration between scientists, government and female farmers to encourage small-scale turkey rearing is paying off in the countryside around Kolkata.
Kolkata, 10 November: Pratima Koyal is engaged in Turkey farming in the village of Balrampur, in the South 24 Parganas district of West Bengal. The 35-year-old homemaker says that the bird has given her freedom to fulfil the demands of her family life.
Her husband works as a mechanic in a fan-manufacturing company and his income is barely enough to keep the kitchen fire burning. But rearing turkey has not only made her financially stable but it's also given her confidence that women are in no way inferior to men. "I have been involved [in] turkey farming for the past two years," she explains. "The bird has changed my life and has helped me to provide better life to my children. It has given me a strong belief that nothing is impossible." As she talks her feeling of confidence is visible in her eyes.
Turkey offering livelihood
Pratima is not alone. More than 1,000 farmers are raising turkey in the state and 70 percent of them are women, according to official figures.
"The government encouraged the people living in semi-urban [areas] and villages to rear turkeys for livelihood," says Dr Sudip Sahoo, head of marketing at West Bengal Livestock Development Corporation Ltd (WBLDC). "The aim was to make them self-reliant. We invited the interested people to our farms and sold them one-day-old turkey chicks at a price of Rs 85 (US$1.19) and asked them to do farming in the backyard of their houses."
"They were allowed to farm turkey for the next seven months," Sahoo continues, "and the fully grown birds, of around 6-7kg, were purchased back from them at a price of around Rs 250 per kilogram. We have been following the same model since then. The farmers have to bring the adult birds to our farm where they are slaughtered and sold at the retail stores run by the government and also supplied to restaurants and hotels," he adds.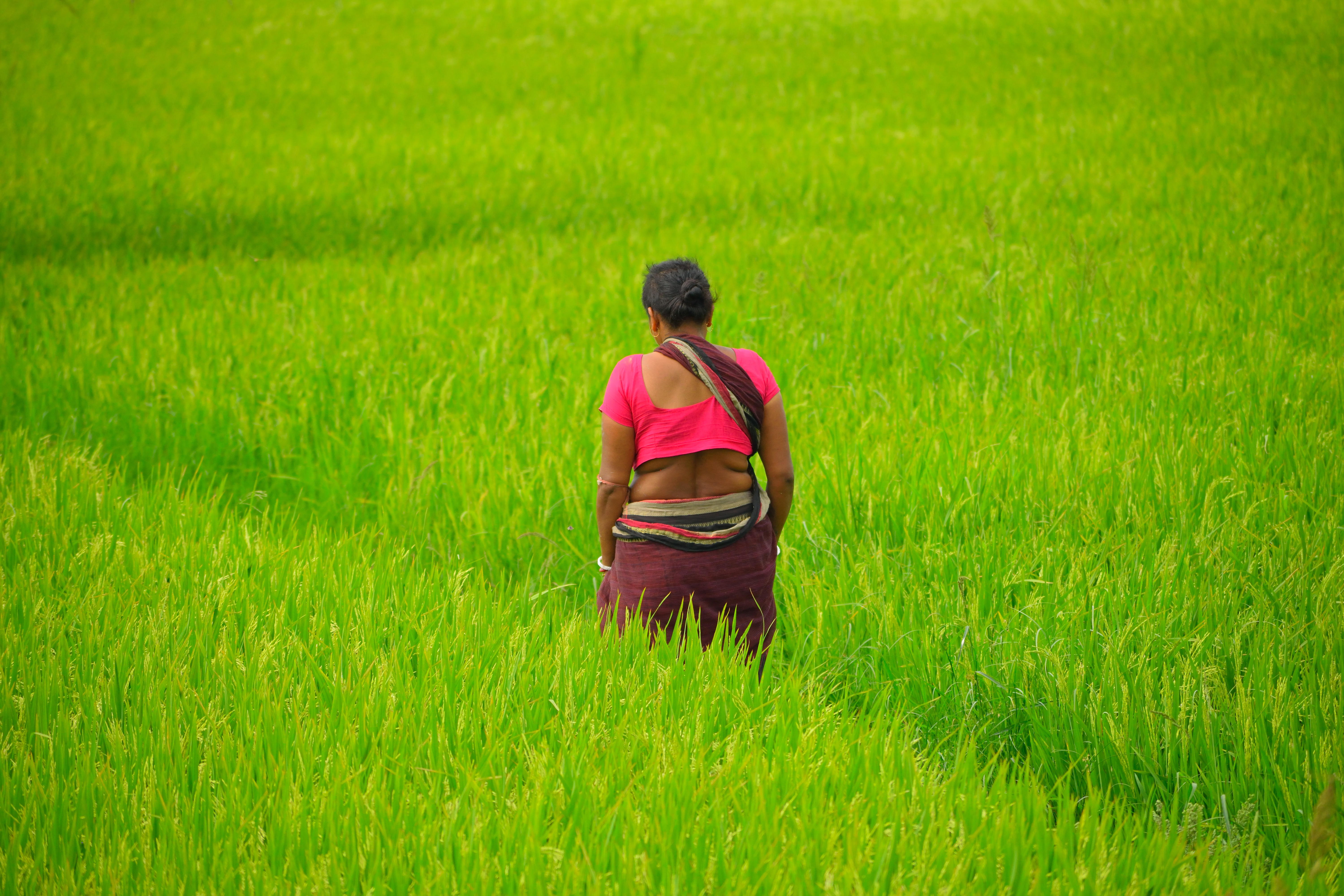 Women formed SHGs to generate income

Pratima says that she started turkey farming along with five other women from her village who belonged from two Self Help Groups (SHGs) in 2017. "The government gave us 20 chicks for farming. We built a small shed in the backyard of a house and started rearing them. We completed the first cycle in six months and then sold them to the government. We earned Rs 28,000 ($400) after deducting all expenses. The income encouraged us to purchase birds for the next cycle."
Much of the credit for motivating women to try turkey farming in Balrampur goes to Mamata Nadu, 48, who has worked as a homemaker for nearly three decades. "The dire economic condition of my family compelled me to look for livelihood," she says. "The women of the village were running four SHGs that were involved in lending money among the group members for three years but it didn't bring us any profit. We were depressed and looking for something else to generate income. A bank official connected us with the science centre who gave us the idea of turkey farming. We agreed and six women from two SHGs got involved in it."
Her risk has brought dividends as the number of SHGs in the village has now swelled to seven after others were inspired by seeing their neighbours turn poultry farming into a source of income. "We have found that turkey rearing is a profitable business and can be done from the backyards of the houses. We have also bought chicks and hope to generate profits," says Sushmita Nadu, 27, a young homemaker whose husband sells vegetables for a living.
Brainchild of a science centre

The concept of rearing turkeys for livelihood was started by a farm science centre in Bengal in 2016, where researchers felt that it could be an alternative source of income for the poor people living in the state's rural and semi-urban areas. "We started the project with six SHGs in the fringes of the city and trained them in turkey farming," says Dr Sarbaswarup Ghosh, a specialist at Sasya Shyamala Krishi Vigyan Kendra (Farm Science Centre). "They started farming with 250 chicks after getting loan from a bank. Concentrated efforts were made for scientific feeding, de-worming and prophylaxis of chicks reared under semi-intensive system. We then linked them with state livestock department for marketing turkeys."
The farm science centre started working with Balrampur's villagers in 2017. "We trained them in turkey farming and also taught them to grow unconventional feed like ajola to bring down the production cost. We also arranged veterinary support to treat the ailing birds whenever necessary. The women have now become experts and take care of the birds," explains Ghosh.
He adds that a study he has been involved in has shown that turkeys grown in backyards have higher antioxidant properties than farm-reared birds. Higher antioxidant capacity might be useful for extending the shelf-life of turkey meat, says Ghosh.
Under the scheme, the turkeys are provided by the livestock department while the training and other support to the farmers is being carried out by the science centre.
Surge in demand
Sahoo refers to sales figures that indicate a drastic surge in turkey demand in West Bengal: "The demand for turkeys' flesh has increased manifold in the last few years, especially during the festive season. Even restaurants have started to serve the bird on their platters. We are trying to find more avenues to increase the sales. Turkey is generally considered healthier and less fattening than red meat."
He claims that the department has sold 10 tonnes of turkey meat in this financial year so far (April to October 2019), as compared to 11.7 tonnes in the whole financial year of 2018-19. He sounds enthusiastic about reaching the target of 15 tonnes by March 2020, when the financial years ends.
Supporting this optimism, food enthusiasts agree that turkey demand spikes during the festivals, especially during Christmas. "Kolkata is opening up to global meats and new preparations," says Indrajit Lahiri, a food blogger and YouTuber based in Kolkata. "During the winter season, instead of the traditional Indian and Oriental dishes, people have started loving the typical continental dishes. No doubt, turkey is a favourite during the Christmas and festive time. Cooking turkey takes some practice, definitely, but it is worth the effort."
September 2023 - November 2022
---