Women in Poultry: Dr. Dinah Nicholson
Based in the UK, Dinah Nicholson, Head of Aviagen's Global Hatchery Support team, works with team members in the US, Turkey, China and Malaysia to provide effective hatchery support to Aviagen and customer hatcheries and to benefit their operations by providing knowledge and expertise through Aviagen's hatchery literature.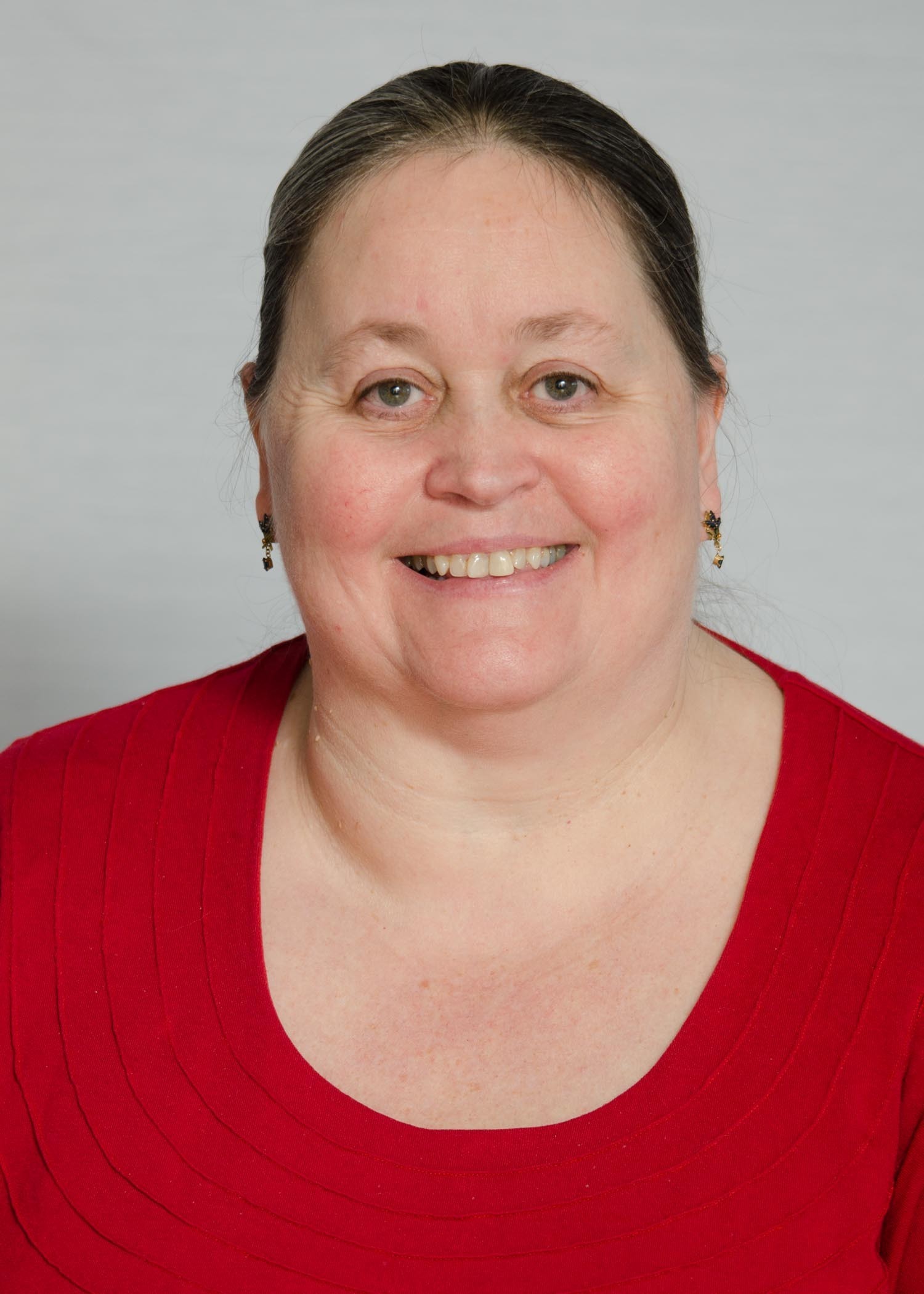 Another core purpose of her and her team's work is to regularly discuss the latest developments with customers at seminars, webinars, workshops and face-to-face meetings. Prior to COVID-19 making in-person meetings impossible, the Aviagen Production Management Schools were an important part of customer support, and Aviagen has a number of dedicated Hatchery Schools and also participates in the US Production Management School. However, during the pandemic Nicholson and her team actively engage in Aviagen and supplier/customer webinars, making full use of virtual meeting capabilities.

What is your background and how did you come to work in the poultry industry?
I spent my childhood and teenage years in Asia and the Middle East, where my father was a consultant specialising in the conservation and natural regeneration of tropical forests. This inspired my love for nature and for animals. As I got older, I devoted quite a bit of time to help out with my dad's field trials. I was fascinated by how plants and animals interact with their environments. By nature of the remote places where we lived, I became very aware of the impact of poverty and poor nutrition on human and animal welfare. Because of this experience, I chose to seek an Agriculture degree at Reading University in the United Kingdom after I left school, because I know that efficient agricultural production is the key to improving nutrition and the economic conditions of people all over the world.
While at university, I worked at various farm jobs, a course requirement I thoroughly enjoyed. Through these, I gained a fascination with chickens and realised their potential for feeding people today and to feeding future generations, because they have the most astounding ability to convert low-quality raw and waste materials efficiently into high-quality protein. That was a defining moment for me. Through a series of post-graduate jobs and research assistantships, I went on to pursue in-depth studies related to poultry production. Some of my projects included studying the effect of ahemeral light cycles on egg size and egg number of meat-type ducks, and also the effect of intermittent lighting on laying hens, as well as reviewing and modelling amino acid responses of broiler chickens.
I earned a PhD at Nottingham University, although I was based mostly at Harper Adams College, where I did all the trial work at the Harper Adam's Poultry Research Unit.
What was the focus of your PhD and how has it shaped your career?
My PhD project was the sort I suspect only a PhD student with a passion for poultry production would take on - intrinsically fascinating but the trials were long (three full laying cycle trials in two years), and some of the tasks would seem pretty grim to most. The project looked at the impact of various feed management programmes on chicken carcass composition, sexual maturity and egg production in commercial layers. There's nothing fun about spending days and evenings mincing up frozen chicken carcasses to be sampled for chemical analysis. Lucky for me, everyone at Harper was incredibly helpful and remarkably tolerant of some very smelly mistakes in my lab work.
What individuals or organisations in poultry have you found particularly inspirational?
In the early days, Trevor Morris and Ron Jennings at Reading and Neil Boorman at Nottingham taught me a lot – about laying hens, experimental design and statistics. Alan Gristwood, who was a geneticist at Ross Breeders when I started, was immensely patient and taught me an incredible amount about broilers, breeders and genetics. John Dudgeon was my first boss at Ross and coached me patiently through the essentials of rearing broiler breeders.
In my current role, I was lucky to work with both Nick French and Steve Tullett in the early stages. From them, I learned about hatcheries and incubation, and I'm profoundly grateful for their generosity and passion for sharing their knowledge with me and with others throughout the industry. Murray Bakst and Okan Elibol are also endlessly helpful and supportive.
The Incubation and Fertility Working Group of the World Poultry Science Association (WPSA) is a fantastic mixture of hard science and industry, with both groups contributing talks at the annual conferences -- it's well worth attending.
When did you come to Aviagen and what inspired you to work there?
As I was finishing my PhD in 1985, I started looking around for jobs and was really hoping for an opportunity that combined trials, problem-solving and advisory work. When Ross Breeders advertised for technical managers, I was thrilled. I had a very entertaining interview with Technical Director David Butler (who sadly passed away). His most memorable question was whether I "liked a drink at all?"
Then, in a two-day dash from Lincolnshire, I met the geneticists and visited a pedigree layer farm in Scotland and the breeder trials farm in Yorkshire. My career with Aviagen started in what was then called the "technical development department," running trials looking at breeder management, broiler management and nutrition. Ross Breeders Ltd still had a commercial layer programme then, so I also did a fair amount of field support for the Ross Brown chicken in the UK. Over time, I became more involved in our own farms and spent quite some time in our UK hatcheries. My interest in hatcheries opened doors, and I started to work with customers in different parts of Europe as well as the UK.
What's unique about your role?
Before I came on board, Aviagen had one hatchery specialist, Jim Arthur, who had been working for Arbor Acres and was due to retire. It was truly rewarding to help build a strong team from the ground up. My farm, hatchery and customer support experience enabled me to effectively define the scope of the job and recruit people to fill positions, and it has been very satisfying to see the group grow from nothing to where we are today.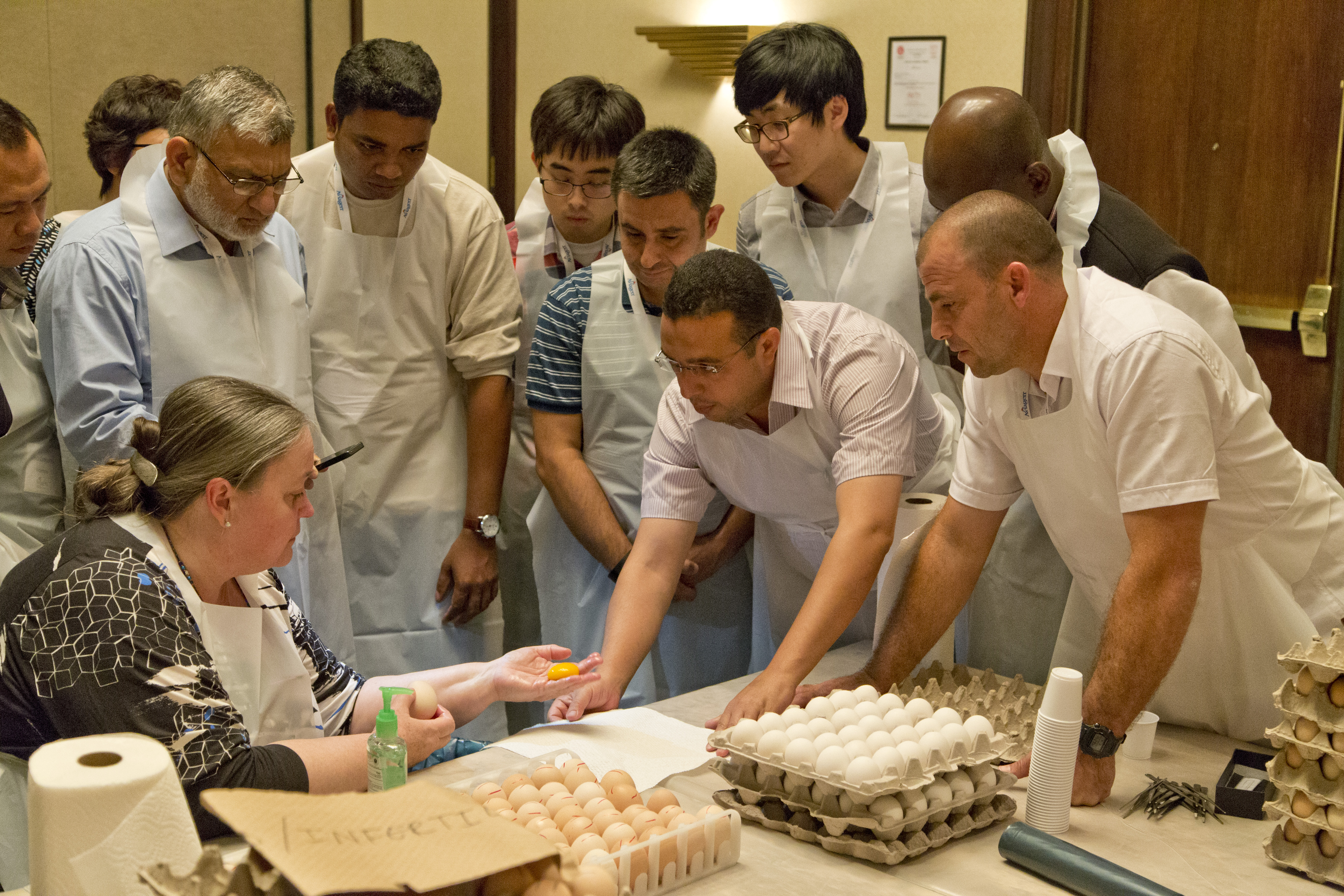 Describe a typical day for you?
My responsibilities cover the 100+ countries that Aviagen serves. Before COVID-19, I'm not sure a typical day existed; my life involved many long-haul flights and far too many meetings. But the most enjoyable days were when I got into a hatchery to count, weigh and measure a trait of interest, or try out some new piece of equipment to see if it can make investigations easier or more accurate. Those are the days that inspire me the most and keep alive my passion for my work.
Now, during the COVID-19 pandemic, I work from home and have not been on a plane for 13 months. We have had to adapt our working to 'visits' using Zoom and loads of Webinars. I think it has been good for us to re-evaluate how best to deliver our messages. Once things open up, we will likely use Zoom a lot more, especially when setting up visits and monitoring progress with implementing advice after visits. I keep in touch with my team through Zoom, and in many ways, our communication has improved. I am still very much looking forward to getting out and about again, though.
What are the main challenges you face?
Throughout the years, there has been a degree of mystery surrounding the hatchery and incubation process, even for those within the industry who are mostly farm-focused. Yet for a poultry company to be commercially successful, it must have the ability to produce the right number of good-quality chicks at the right time, with most commercial broiler meat producers planning chick placements to meet retailer orders 8-10 weeks ahead. This reality makes the hatchery a crucial pivot point between breeder and broiler. Incubation takes up a relatively high proportion of the time to go from fertile egg to finished broilers. (It has also stayed remarkably stable at 21 days, compared to the steady reduction in the time it takes for broilers to grow to processing weight.)
Thirty years ago, there was not that much interest in incubation, partly because the biology was incompletely understood but also because it was assumed there was plenty of time for the chicks to overcome any deficiencies arising during incubation. We know a great deal more than we did about the science of incubation, and modern machines make it relatively easy to deliver optimal conditions (although older multi-stage hatcheries can be more of a challenge).
What outstanding challenge facing the poultry industry would you most like to solve?
I'm proud to say there's one big challenge I've made a lot of progress in solving. The problem: hatching eggs go through various internal changes if they are stored for more than a few days, and hatchability can drop quite fast.
A while ago, my team was behind a series of trials that led to the development of a technique we call Short Periods of Incubation During Egg Storage, or SPIDES, where eggs are heated up occasionally during storage, to allow the embryo and membranes that surround it to recover and repair the damage. While success belongs to my team, I initiated the project.
What's the most unusual experience you've had in poultry?
When you work for a breeding company, you have to expect the unexpected. But one of the more memorable aspects of my job was delivering customer service into Hungary just after the fall of the Berlin Wall. I started visiting in 1990 when there were still garrisons of Russian soldiers around Budapest.
How have you overcome any challenges as a woman in your field?
As you can imagine, there were loads of challenges. I think mainly from being so very much in the minority. On starting my PhD and again at Ross Breeders, I was confronted by more than one elderly gentleman with a conventional mind set who suggested that my job may be better suited for "a local man." More frustrating was limited opportunities because "women can't do x or y." I think I've outlasted most of these people, and more importantly, I've outlasted and survived this way of thinking. To overcome these and other challenges, it has mostly been a question of staying the course and showing I could do the job.
Thankfully, now a lot more women are working in the industry, as well as for Aviagen, which is wonderful. It proves we've established our place in a historically male-dominated industry.
What advice would you give to women looking to start a career in your field?
I would advise thinking fairly hard – the combination of long-distance travel and unpredictable hours are not the easiest to combine with family life. One of my smarter career moves was to marry a man who dislikes travelling, so there's always been someone at home to hold the fort.
But it is a fascinating job, and in more years than I now care to count, I've never been bored. Each day has brought a new challenge and the satisfaction that I'm working in an industry where I can truly make a difference in feeding the future with a sustainable and quality source of protein.
What does the future of poultry genetics look like?
I'll start with the qualifier that I'm a reproduction specialist, not a geneticist. However, working in this role for a breeding company, I've seen first-hand how change runs through populations. Aviagen, and Ross Breeders before it, has always been extremely good at adapting modern technology for use in the breeding programme -- no small task when you think of the number of birds and the timeframes involved. However, as a long-term hatchery and incubation manager, I've been struck by the realisation that Aviagen's breeding populations have grown, and the geneticists' ability to measure, record and analyse traits has grown more sophisticated, causing progress to become much smoother.
What are you most excited about in the next 5 to 10 years regarding the poultry industry?
The industry has developed at a rapid pace in the past decade, and will continue on this fast track. I predict we'll make more and more progress in understanding and delivering what the embryo and hatchling need – whether that is a more complicated temperature pattern, feeding immediately after hatch, or intervening in ovo, allowing us to determine the chicks' sex or deliver vaccines or even feed. There is still plenty to learn, and that's what makes our industry so absorbing.
What keeps you entertained when you're not on the job?
Reading, sewing and gardening. I used to sing, but regular choir practices are tricky when you travel as much as I do.
What's next for you?
I am due to retire sometime in the next five years, so some of my time will be devoted to training my successor. My hope is that he or she will share my passion for the hatching and incubation step of production and understand the importance of giving chicks a good start to life, which will ensure their ongoing health, welfare and performance.
February 2023 - July 2022
---