Layer biosecurity: Focus on primary defense
Control everything that contacts the birds: Air, feed, water, people, animals
Editor's note: Excerpts from an Elanco sponsored webinar on biosecurity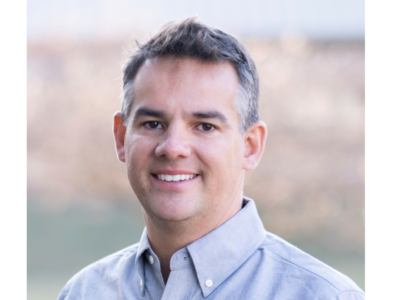 Eduardo de Souza Pinto, President of Operations, Hy-Line International, emphasized the importance of having a layered biosecurity program, which ensures that if one or more of those biosecurity layers are breached, there's are still other measures in place to keep pathogens off the farm.
Primary defense refers to everything that comes in contact with the birds while secondary defense refers to everything that doesn't contact the birds directly, he noted.
There is no 'golden egg' solution, he said, and one size does not fit all. Solutions need to be customized for each operation.
"For the birds to get infected, the antigen needs to reach the birdhouse. Otherwise, the birds are not infected," de Souza Pinto said. "We need to prevent the birds having access to that antigen."
The primary focus must be on contaminants present in: Air, feed, people/equipment, animals/rodents/insects and water, he said.
The air we breathe
"There are different theories about how air can affect our biosecurity, how we should handle that. Poor ventilation, poor air quality, definitely affects your biosecurity plan," said de Souza Pinto. The priority is to have proper ventilation.
"Birds need the correct air quality in order to be healthy," he added.
There are many methods that can be used, he said, like natural ventilation, positive or negative pressure, using air filters, etc. De Souza Pinto mentioned a company that reduced the contamination rate of a specific pathogen by 27%, just by adding simple filters in their barns.
You are what you eat
For de Souza Pinto, by far the biggest biosecurity concern is the feed. "We forget that it brings problems," he said. It's not just about getting clean feed from the feed mill, but rather about biosecurity for the entire feed complex, he emphasized.
"There is a huge gap between buying clean feed and having our birds eating the same feed," he added.
Feed trailers, feed silos and feed troughs in the barns all must be completely clean, inside and out, so as not to contaminate the clean feed from the feed mill. While Salmonella contamination is the biggest issue in the feed, the birds need to be protected from all pathogens, said de Souza Pinto.
At this moment in time, when feed costs are very high, producers may want to cut corners, especially with feed biosecurity.
"Should we cut because the feed is really going sky-high? My answer is: Be careful where we cut." Feed costs are high but changing the biosecurity program may well make things worse, he added.
You're not wanted here
When it comes to keeping unwanted creatures out of the barns, the focus is always on mice and rats, known disease carriers, said de Souza Pinto, while insects and wild birds often get ignored.
"Believe me, mice and rats are important, but that's not the only threat than can cause problems," he noted. Darkling beetles and waterfowl are also disease carriers.
"When we're talking about bird flu…we need to have fencing all around our chicken barns, we should not allow outside birds or outside animals coming close to our birds," he said.
The human factor
"We are bringing people and equipment to our barns. Who should see our birds? Our chicken houses are not a tourist place," so only people who really need to be there should be in with the birds, said de Souza Pinto. It is important to shower in, but a shower is not a 'golden egg.'
"If one showers but doesn't disinfect the cell phone they're taking inside the barn, the shower really didn't matter," he emphasized.
All sorts of equipment and products come onto the farms. Large equipment must be carefully washed and disinfected, while smaller items need to be fumigated, he added.
Water, water everywhere…
The most important thing for water biosecurity is to make sure to kill any pathogens, he said. Always measure the level of chemicals you have at the end of the drinker line, never at the beginning.
"You need to know the amount of chemicals you are adding to your water. But also measure at the end to make sure how much was consumed and that you still have some chemicals remaining in the water line to control biofilm," said de Souza Pinto.
How water is disinfected depends on the water source. Does the water already have some chemicals in it or do you need to disinfect it? The majority of the poultry industry around the globe uses sodium chloride for water disinfection, he added.
UV light can be used to kill all the pathogens at once. "And then we also use chlorine dioxide in order to remove residue in water," he added.
Regular flushing of the drinker lines and controlling water temperature are also important. If water vaccination is used, it's even more important to have clean water, as the vaccine is not going to work in bad quality or contaminated water, de Souza Pinto concluded.