New analysis shows overall increase in global poultry production, but with Europe lagging
The latest insights from the USDA show that chicken production in the EU could decline due to bird flu and COVID-19 impacts, but global poultry production is expected to make gains.
USDA expects EU chicken production to decline
USDA reports that after two decades of growth, European Union (EU) chicken meat production is expected to decline by almost 1% in 2021 due to HPAI outbreaks and the on-going impact of COVID-19 that led to a lockdown in most EU countries and temporary closures of hotels, restaurants and institutional cafeterias (HRI).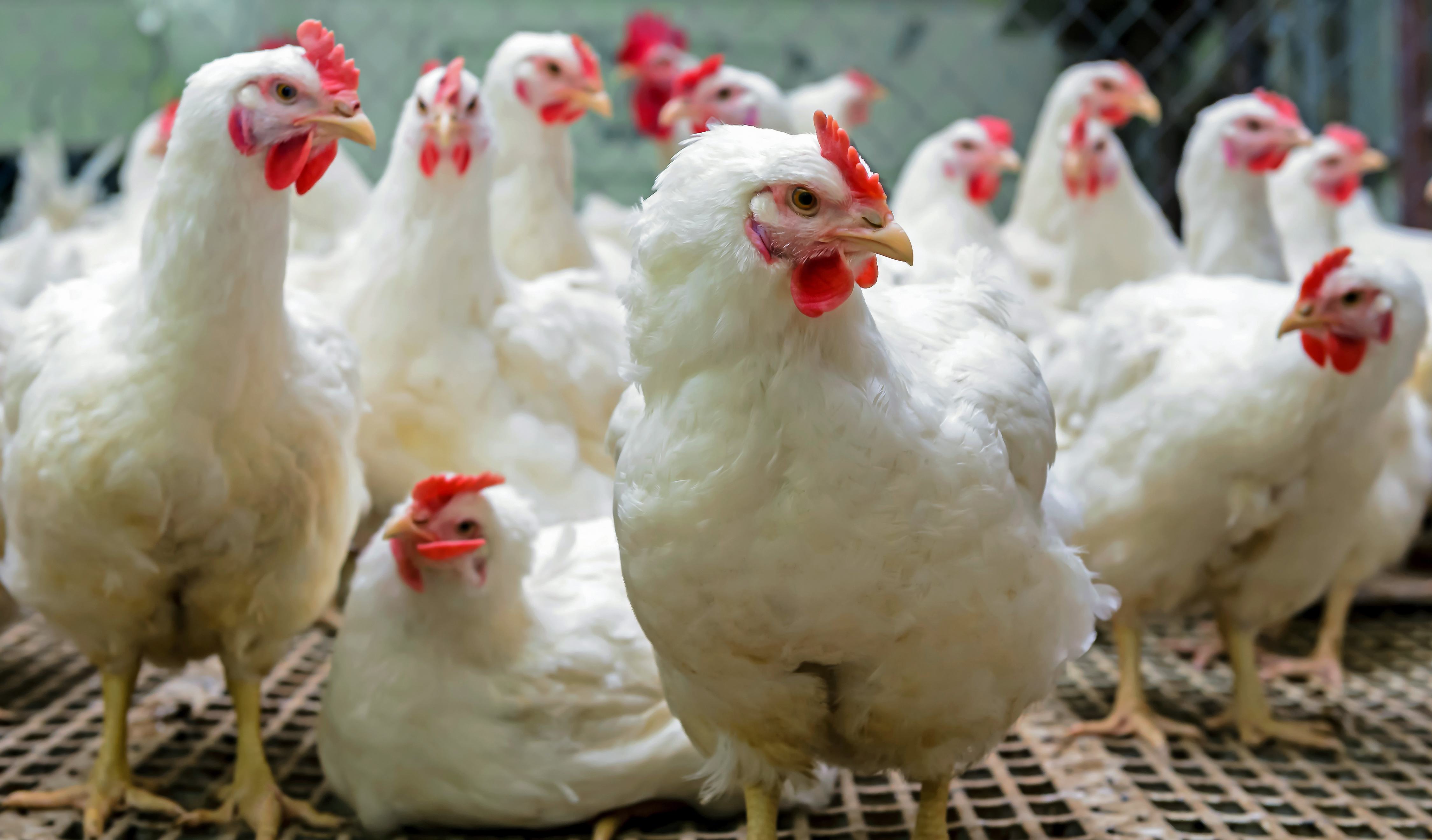 While chicken meat demand was less affected than other meats, increased at-home consumption did not fully replace the loss of restaurant sales. Unlike 2020 when early COVID outbreaks caused major supply chain disruptions, most EU poultry slaughterhouse managed to keep workers healthy in 2021.
Production in most EU countries however declined. Poland, still the largest EU chicken producer, accounting for almost 20% of all EU chicken production, was particularly affected by closures in the HRI sector. Prior to the COVID-19 outbreak, the growth in Polish chicken production was driven primarily by exports. Approximately 50% of Polish chicken meat production is exported. Much of Poland's exports to other EU Member States are generally destined to the HRI sectors. Polish exports were also affected by HPAI outbreaks that resulted in the closure of important export markets including South Africa and China.
Even as the EU begins to move beyond COVID, economic challenges throughout most of Europe will still favor cheap protein sources. Consumer preference for chicken meat could fuel some growth in chicken meat demand and production in 2022, although at slower growth rates than previously estimated. With a short two-month production cycle, the EU chicken industry can react quickly to changing circumstances in the market, which in turn may force adjustments to this forecast. The EU chicken meat trade surplus is expected to decrease in 2021 as the decline in exports is expected to exceed the decrease in imports.

The lockdown and closure of HRI outlets in most EU countries lowered demand for inexpensive imported chicken parts that are especially popular in low budget restaurants. EU demand for chicken imports from the United Kingdom, Brazil, Thailand and Ukraine will all be down in 2021. Imports from UK will be affected by the full implementation of Brexit and the establishment of customs and veterinary inspections starting 1 January 2021.
Imports from Ukraine will also continue to be negatively impacted by the July 2019 changes to the Deep and Comprehensive Free Trade Agreement (DCFTA) poultry import quotas that closed the loophole that allowed tariff-free export of bone-in white meat. Provided that there are no further lockdowns impacting the HRI sector, EU import demand for chicken meat should resume in 2022, albeit at lower levels due to increasing availability of inexpensive supplies from Poland.
The decline in EU chicken exports during 2020 were mainly due to COVID-19 disruptions in most EU export markets and the ban on Dutch, German, and Polish chicken meat due to HPAI outbreaks. EU chicken meat exports are projected grow in 2022 as EU exporting countries regain HPAI-free status in key Asian and sub-Saharan African markets.

While the EU's total meat consumption undoubtedly declined as a result of the COVID-19 outbreak, chicken meat was relatively less affected compared to beef and pork, which are generally more expensive sources of animal protein.
As the market returns to normality in the coming months, most analysts believe that EU chicken meat consumption growth will resume. Consumption data show that the growth rates are fairly stable, closely following demographic growth. In the EU, sales of inexpensive chicken cuts are increasing faster than sales of more expensive cuts like breasts or even whole birds. Demand for specialty niche products, including organic, non-GMO feed and free-range chicken remains strong throughout Europe.
Global chicken meat production seen higher
USDA has forecast global chicken meat production 2% higher in 2022 to a record 100.9 million tonnes. All major producers will make gains with the most significant growth in Brazil, China, and the United States. Despite relatively high feed prices squeezing profitability globally, expansion is spurred by robust demand as consumers seek low-cost animal protein.
Brazil growth is driven by both global demand and domestic consumption as household budgets are strained. China production will rebound as large white feather broiler operations utilize production capacity from new facilities. Expectations of an improved economic outlook, easing COVID-related production problems, and strong domestic and foreign demand will drive Thailand output higher.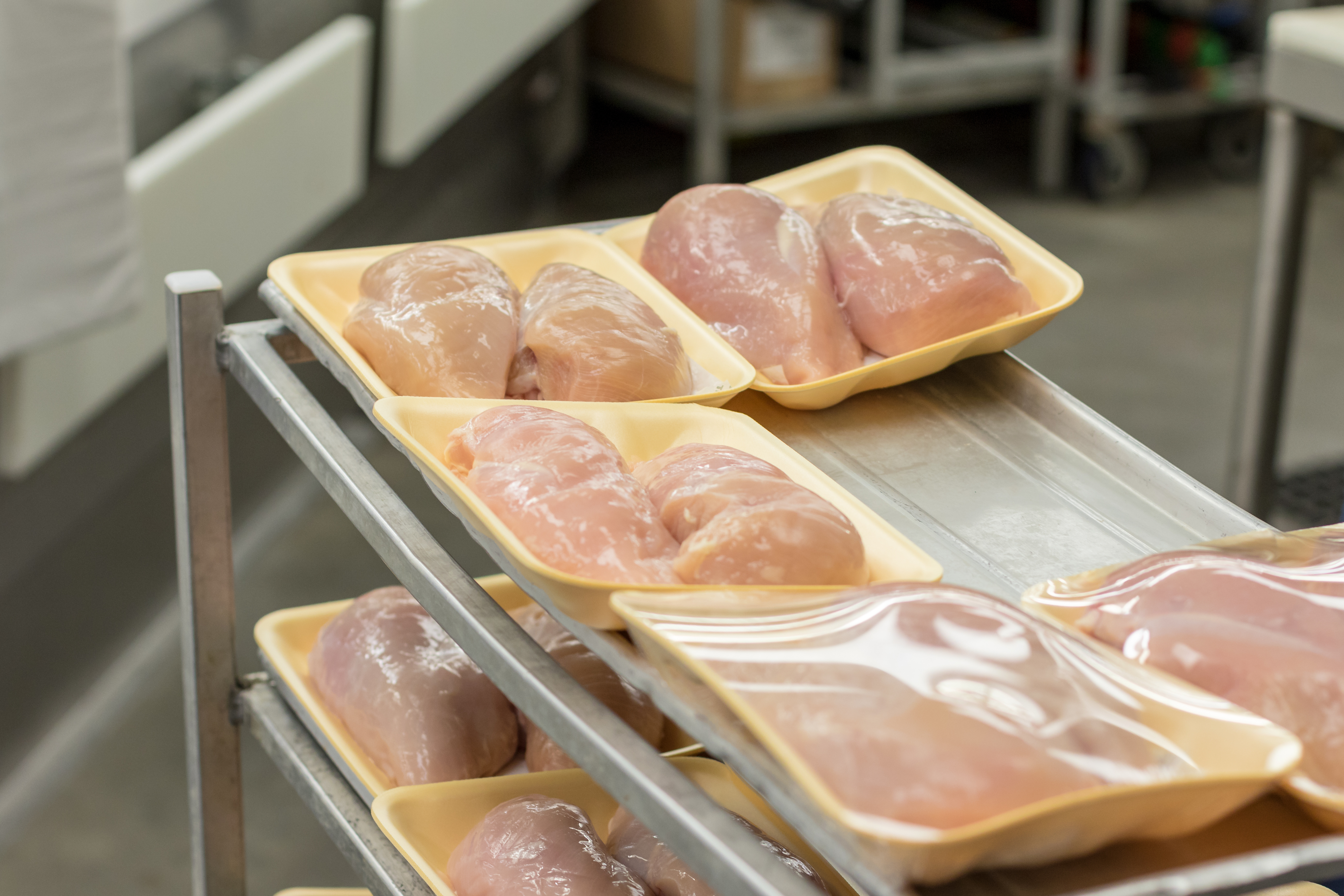 Meanwhile, EU production is forecast higher as the sector recovers from the impact of foodservice disruptions and HPAI outbreaks.
Global exports are forecast 3% higher in 2022 to a record 13.3 million tonnes. Modest growth in most significant markets enables major exporters to make gains. The world's leading exporter Brazil will account for over one-third of the growth as it is well-positioned to gain from growing EU and UK demand. Brazil will also be able to capture rising East Asia and Middle East imports. Rising Asia demand, particularly Japan and China, underpins Thailand expansion. China demand will remain firm, increasing slightly despite rising production.