Women in Poultry: Dr. Kate Barger-Weathers
Learn more about Kate Barger-Weathers, veterinarian and director of world animal welfare with Cobb-Vantress
Dr. Barger-Weathers is also Cobb's liaison with external colleagues in animal health, welfare and veterinary sectors. Communication, research and strategic planning are key facets of her role when she's in the office. And she spends time "in the trenches" visiting farms, hatcheries, and other agriculture facilities to verify what is happening in the industry and how to contribute to improvements.

What's unique about your role?
As director of world animal welfare, my role is relatively new for Cobb. While Cobb and most animal agriculture companies have demonstrated a commitment to health and welfare for years, having a dedicated person in animal welfare was not a common role eight to 10 years ago in the poultry industry or other sectors of animal agriculture. I was the first person in this new position for Cobb in 2011, so I had no proverbial shoes to fill and no roadmap to follow. As a result, both my role and daily focus were and continue to be unique as I've helped develop our strategic plan and expand the company program for animal welfare. My focus on welfare science and our understanding of what is best for poultry continues to evolve. It is this uniqueness and emphasis on continuous improvement that motivate me each day.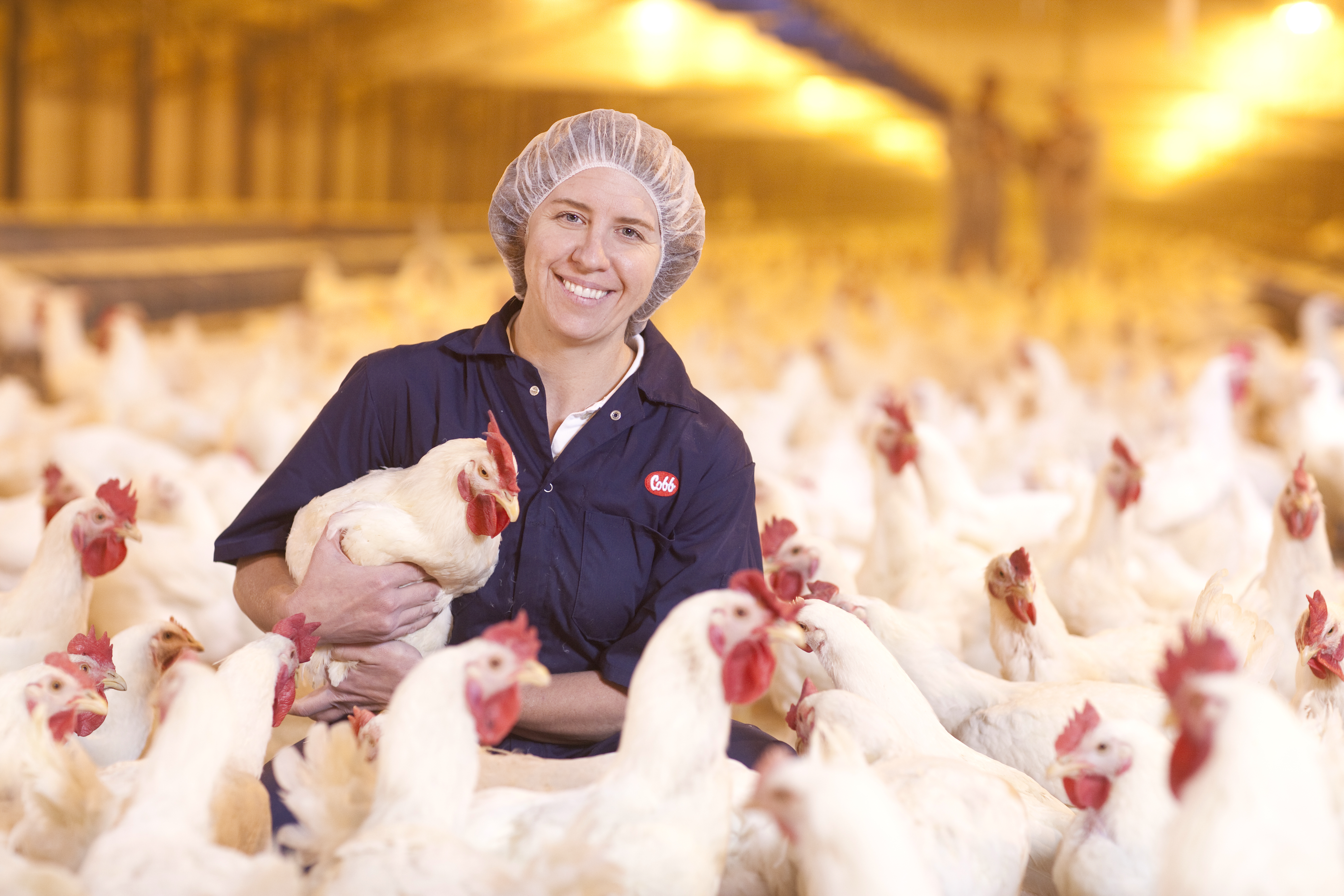 What are the main challenges you face in your role?
There are three key areas for my role that challenge me and the industry. These include:
Integration: Daily care for animals has always been a primary focus for farmers. However, the integration of welfare expectations into daily conversations and actions are often viewed as a challenge. At Cobb, we believe that fully integrating a comprehensive welfare program with clear guidelines, regular audits to verify compliance, and training to improve staff awareness is a way to overcome this challenge. In my role, I support many customers and supply chain partners with questions about poultry health and welfare and how to integrate this into their company culture. I believe we must view poultry health and welfare outcomes in a synergistic manner with flock performance expectations. In this example, viewing welfare as part of the solution rather than part of the challenge allows for more buy-in and continuous improvement at all levels.
Perspective: Differences in perspective can be a major challenge in any sector. In presentations I give within the poultry industry, I often highlight that many different groups (livestock companies, food companies, NGOs, government entities, farmers, and welfare scientists) have different perspectives and varying definitions for animal welfare. As a result of these differing perspectives, having a focused discussion among these groups about what is best for the chicken is a challenge in animal agriculture. These divergent perspectives and resulting variances in messaging from each group can result in confusion for the end consumer. While I recognize it is critical to listen to these different perspectives, I believe we all should focus on what we can do to optimize the care, health and welfare of the animal. In other words, if we can set aside our differences and reframe the perspective to what is best for the animal, we can achieve a better future with improved collaboration and transparency.
Change: It may seem cliché to list "change" as a real challenge. There are many quotes about change, but this one from John F. Kennedy is one I believe applies to my role and to this third challenge: "Change is the law of life, and those who look only to the past and present are certain to miss the future." While progress and innovation continue to change the landscape of the poultry industry at hatcheries, farms and processing plants, I think that our ability to adapt production practices, respond to supplier expectations and make progress in sustainability are critical factors in the next few years. Although there is immense experience and extensive knowledge in the industry, we have to think ahead about how changes in the workforce, changes in global focus on sustainable practices and changes in supply chain expectations will impact how we produce food.
What does the future of poultry health look like in terms of preventing and treating disease?
I believe the saying, "An ounce of prevention is worth a pound of cure" is particularly important when we focus on the future of poultry health and welfare. Listening to flocks, observing their behavior and distribution, and analyzing on-farm conditions continue to be important when responding to any flock health concerns. However, we have less treatment options today than we had two decades ago due to changes in allied industry and changes in supply chain expectations regarding antimicrobial use. This means we have to be more proactive in preventing disease in poultry flocks.
As the threat of pathogens like avian influenza continue to be a global concern, biosecurity is the key factor and focal point for each person involved in live production. I am hopeful that the development and implementation of innovative technology combined with a new focus on prevention strategies will result in an exciting future for biosecurity and poultry health. For example, automated systems that evaluate flock sound may enable farmers to detect a stressor more quickly. Other technology may enable veterinarians to more accurately predict and prioritize which farms need to be visited to address emerging health needs. Also, future animal health and nutrition interventions may enhance flock health and immunity in ways that allow poultry to be more resilient.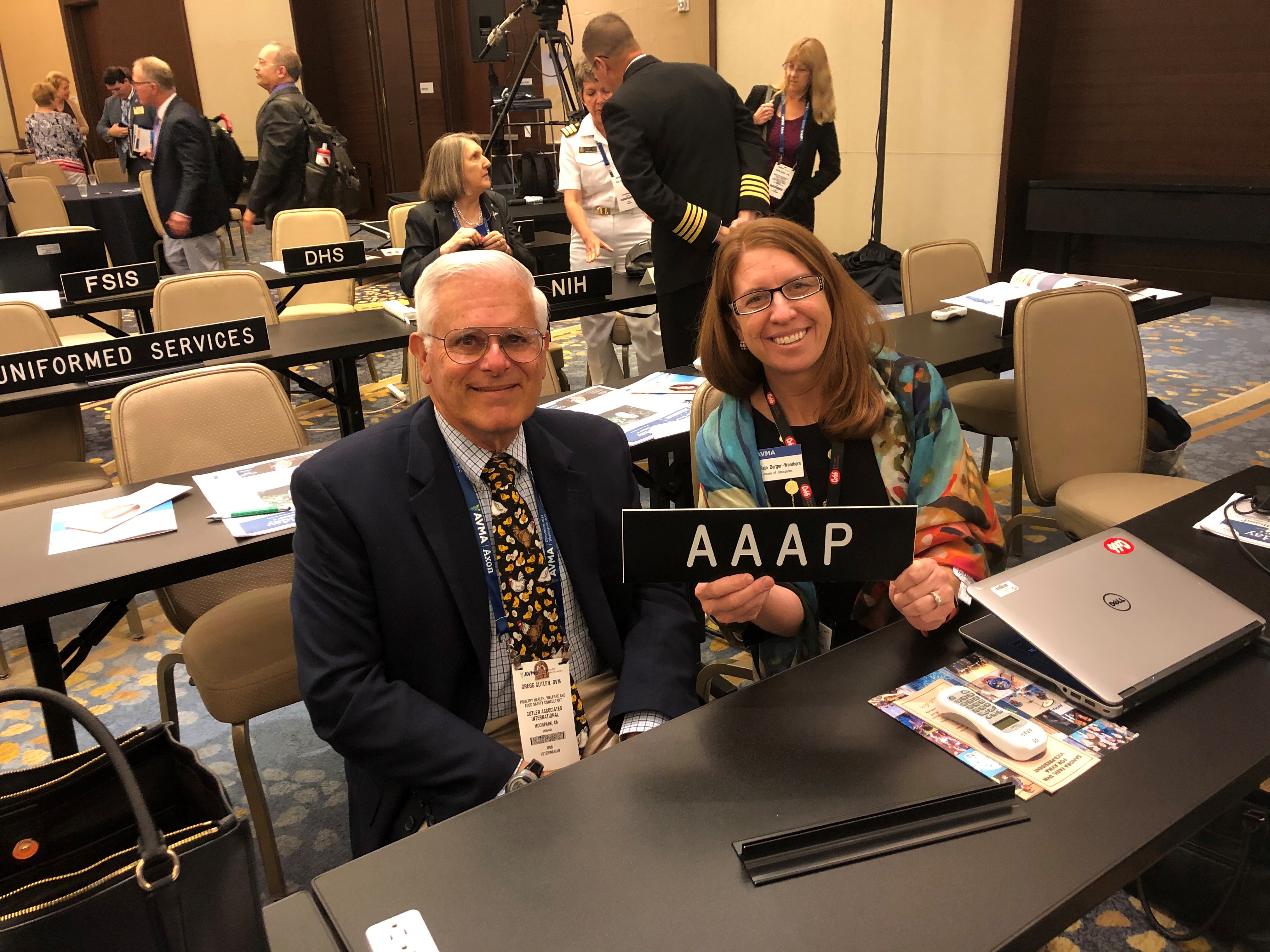 Are there individuals or organizations in poultry you've found particularly inspirational?
I've always been passionate about farming and animal agriculture due to my roots on a livestock farm. However, my first introduction to poultry occurred when I was an undergraduate student at North Carolina State University. I will forever be thankful to the professors, veterinarians and fellow students who welcomed me into the exciting world of poultry production and encouraged me to learn about chickens and turkeys. Many of these people are now my colleagues and friends, and it has been great to stay in touch as our career paths in the industry have transformed over the past two decades.
Have you encountered any challenges as a woman in your field? If yes, how have you overcome them?
There have certainly been some challenges along the way, but overcoming hurdles, setbacks, and even moving forward after failures have made me a better person and a better leader. I've been the first woman in various roles during my professional career at Cobb and the first woman in several volunteer positions within allied industry organizations. I've viewed each occasion as an opportunity to lead, listen and learn. I've been fortunate to have excellent mentors during my education and career who have been generous with their guidance, patience and encouragement. While the poultry industry is much more diverse now than it was 20 years ago, finding a female mentor was a challenge for me in the early half of my career. As a result of this gap in mentorship, I am purposefully involved in mentoring other women in the industry who ask for my guidance and support.
What outstanding challenge facing the poultry industry would you most like to solve?
Our biggest industry challenge is communication with the general public about the poultry industry, but I know that I cannot solve this one on my own. Poultry — both meat and eggs — is widely consumed around the world. However, one of the biggest challenges facing the poultry industry is communication with the general public and consumers about food production. These two broad categories are often misinformed about poultry care and agriculture practices, unaware of the level of interconnectedness of the supply chain, and oblivious to the reasons why the industry has evolved to be incredibly efficient and sustainable.
We do a good job of sharing the facts and science of the industry, but we often miss the mark in where and what we communicate to our external audiences. I believe that consumers want to know that we care, we're doing the right thing, and we will provide them with a safe and high-quality product to enjoy. Thus, we must figure out a way to tell our story in a way that builds confidence, empathy and trust with consumers. This message must be compelling, memorable, and emotive, and I'd like to help solve this challenge.
What's the most exciting innovation you see on the horizon for the poultry industry?
I'm really excited about the continued introduction of technology in the industry and the possibility of using robotics. I don't foresee a future where robotics will replace people but rather think that this innovative technology will refine the focus of staff, improve their safety and satisfaction while at work, and will allow them to really focus on aspects that require skilled observation and personal knowledge of poultry behavior and health characteristics.
What are you most excited about in the next five to 10 years regarding the poultry industry?
At Cobb and within the industry, we generate a tremendous amount of data. However, a lot of this data is evaluated in a retrospective manner and tells us what happened on a particular day or during the life of a particular flock. In most cases, the data does not allow us to make immediate proactive changes for improved outcomes. In the future, I'm hopeful that we will be able to better use data that is flock-based, bird-based and facility-based to improve our decisions.
I also hope that we'll have the ability to better connect different production segments. I remember the days when the broiler houses were updated with controllers to better program lighting, ventilation, etc. This technology was advantageous for optimizing flock health, performance, and welfare and enabled the farmer to prioritize time spent caring for the flocks. It is my hope that we'll have similar leaps in adoption of technology in the next five to 10 years that will enable us to better predict outcomes and improve our response to poultry flocks and their environment in a proactive manner.
What's your next challenge?
From a personal perspective, I'm a mom of a toddler, so sometimes my next challenge is related to the latest reason for a temper tantrum or balancing family and work projects. From a professional perspective, my next challenge is related to reconnecting with global colleagues and customers when it is safe to travel again. I'm incredibly thankful for technology, the ability to connect via video calls and the opportunity to collaborate with colleagues around the world. However, this cannot replace the in-person visits and time in the chicken house that I truly value and have missed in the last year.
September 2023 - November 2022
---