Women in Poultry: Dr. Natarajan Kavitha
Learn about India-based Dr. Natarajan Kavitha who works as Aviagen's Head of Veterinary Services and R&D Laboratory Director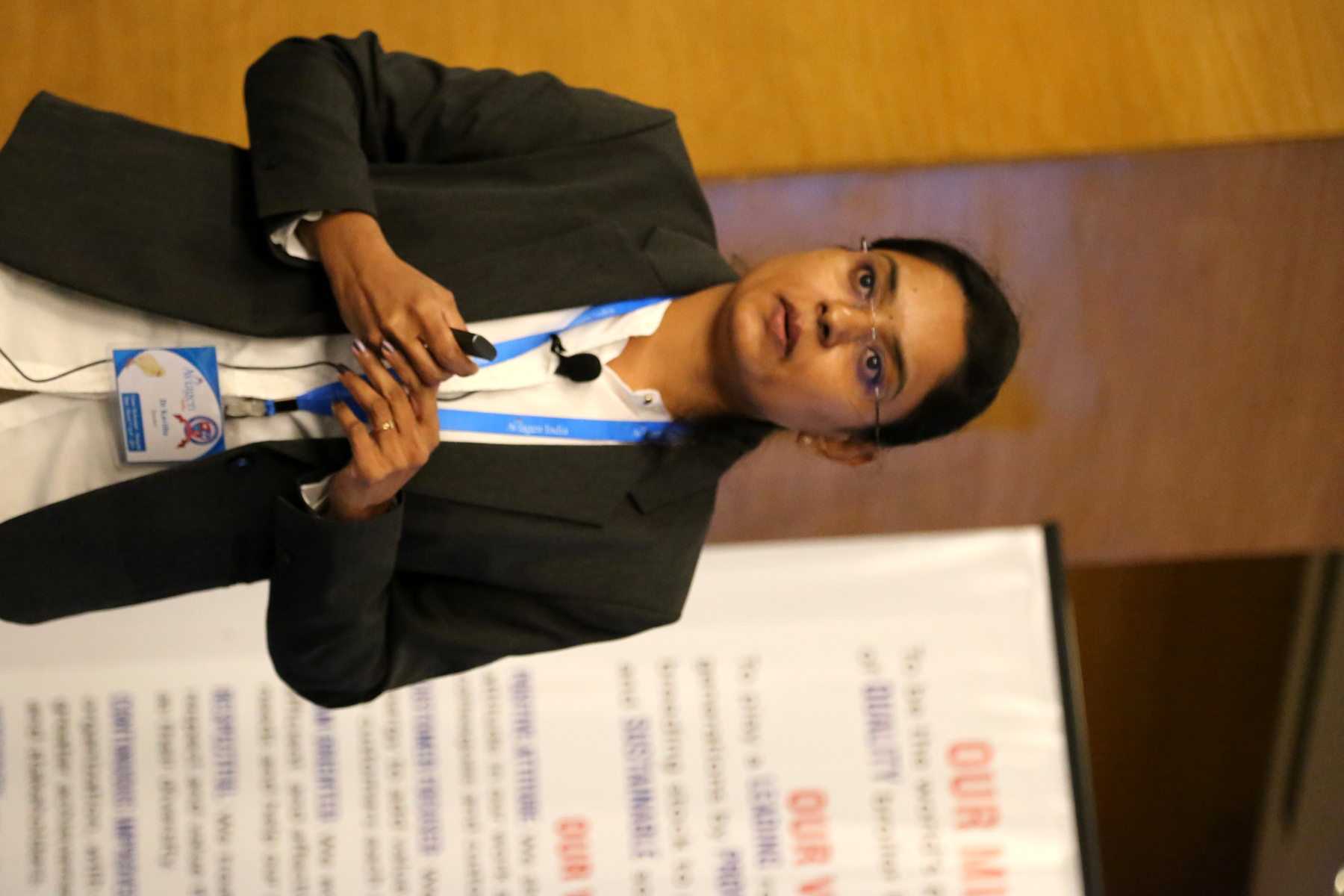 Describe your current role and responsibilities.
As Head of Veterinary Services and Director of our R&D laboratory, I am responsible for the flock health and biosecurity at all of Aviagen India's operations. I am also accountable for all R&D-related work, and I liaise with India's government scientists on R&D activity. I am most passionate about working with our key customers, giving them veterinary support to help them grow robust, healthy birds.
What is your background and how did you come to work in the poultry industry?
I hail from an agricultural background and have been passionate about animal farming since childhood. During my school days, I used to help my mother on her farm, which inspired me to pursue a veterinary profession. While at university, I became interested in microbiology, and that's where I did my post-graduate work. I achieved my Doctorate in Veterinary Medicine (DVM) from the pioneer veterinary school in India, Madras Veterinary College in Chennai.
After graduating, I took an academic role at the Tamil Nadu Agricultural University, where, apart from teaching Animal Science, I cared for the university's broiler and layer farms. That sparked my interest in poultry and opened up options for me in this industry. During my tenure at Tamil Nadu, I also completed a project to develop a bio-preservative for the food industry by exploring the antifungal activity of probiotic lactic acid bacteria.
What individuals or organisations in poultry have you found particularly inspirational?
I am grateful to Paul Gittins, our Senior Adviser at Aviagen India, who encouraged me to pursue a career at Aviagen. I continue to learn from Paul daily, as he has a depth of knowledge about the industry, the company and our birds. In the early days of my career, Scott McLeod, who was then our Biotechnology Project Manager, taught me laboratory techniques to the point where I can design a poultry diagnostic laboratory on my own!
I am also immensely thankful to Dr. Bill Stanley, Aviagen's Director of Global Health Monitoring, and Dr Matthias Voss, Veterinary Scientific Director of LTZ, from whom I learned the basics of biosecurity, poultry health and research. In my current role, I am fortunate to work with Marc Scott, Business Manager Aviagen India, who has abundant chicken knowledge, and I learnt the essentials of poultry production from him. And finally, I am indebted to Dr. Udayasurian, who worked as General Manager in Aviagen India from 2013 to 2020 and is now an Aviagen consultant for his continuous support and encouragement.
The Aviagen family is made up of a wealth of incredibly bright minds, and so my current and earlier team members have all been inspirational in many ways.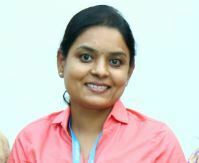 When did you come to Aviagen and what inspired you to work there?
I joined Aviagen in 2008 as Laboratory Manager. At that time, I worked to design, build and establish a completely functional diagnostics laboratory from the ground up, which was both inspiring and challenging. At the same time, I was part of the intense biosecurity efforts that led to Aviagen India achieving Avian Influenza (AI)-free compartment status in 2013. I am happy to be part of a company that makes biosecurity a top priority, and many of the company's global locations have earned the exclusive compartmentalization status.
I would say overall that continuous opportunities to learn and share knowledge in a working environment with a close connection with colleagues around the globe, many of whom are thought leaders in their fields, is a particularly inspiring aspect of working at Aviagen.
What's unique about your role?
Due to the unique nature of my role as head of both Health and R&D, my mantra is to "expect the unexpected." I need to be proactive and ready at all times to face unexpected challenges from all quarters. I led the production team for three years before taking up a full-time health role, and I still do help the production team with bird management. I feel the combination of flock health and diagnosis, R&D and bird management go hand in hand and am proud to assist with all three areas.
Describe a typical day for you?
It is the nature of the business that very few days are "typical." My workday starts with a short discussion with my team, getting updates from the previous day, preparing for meetings and collaborating on any other upcoming tasks or challenges. Because my schedule changes often, I have learned to be flexible. I may visit a farm, engage with a customer or immerse myself in R&D work. There may be an unusual challenge to tackle. Or, I could be preparing to visit with a government official or lead a training session. What I love about my job is that my days are not typical, and I stand ready to face the changing and invigorating challenges.
What are the main challenges you face?
Poultry disease remains a challenge for India and the industry at large. The ongoing mission of our team is to keep our flocks healthy and disease-free and to continually improve their biological performance and efficiency. Our success in doing so ensures that our customers have an uninterrupted supply of quality chicks and strengthens their ability to put food on every table of families throughout our country.
What outstanding challenge facing the poultry industry would you most like to solve?
The major challenges in the Indian poultry industry that I would like to focus on are good biosecurity, quality vaccines and antibiotic resistance. To meet this goal, we are working with our customers on comprehensive biosecurity programs based on our own experience. Our company is also a pioneer in the country on the judicial use of antibiotics, with no prophylactic use of antibiotics for our own birds for the past four years. This means that we don't use antibiotics for disease prevention, only to treat diseases, as we would for ourselves or our own children.
How have you overcome any challenges as a woman in your field?
Early in my career, I experienced many challenges as one of the few women in the field. I faced and overcame them with patience, proving myself and my abilities by efficiently and competently carrying out my roles and responsibilities. In doing so, I strive to be an encouragement to other women in the organization and the industry.
What advice would you give to women looking to start a career in your field?
My best advice is to be patient. Be passionate about your job, open to opportunities, always take on new challenges and face criticism boldly, learning from constructive advice and tuning out the rest.
What does the future of poultry genetics look like?
It looks very exciting, with the current research focusing on enhancing traits for regional needs while also further improving feed efficiency, which keeps getting better and better. The forward leaps we've made in feed efficiency greatly contribute to our goal of "Breeding Sustainability." More efficient birds generate less waste, which means few pollutants go back into the environment. And, when it takes a lower amount of feed to grow healthy birds, less land is needed to grow the feed, and this land can be used for environmental conservation or to grow other crops for the country. Feed efficiency has an economic benefit for producers, because feed represents the greatest cost in a poultry business, so less feed helps to boost their bottom line.
What keeps you entertained when you're not on the job?
I enjoy gardening, with a special love for indoor plants, and I explore innovative do-it-yourself hand craft ideas. My pet dogs also keep me very busy.
What's next for you?
It's very energizing to be part of a growing company with a vital role in feeding the world, and I look forward to coming to work each day. Because Aviagen has a global reach, the world is my oyster as a professional working woman.
November 2023 - December 2022
---