Olav Boel reinforces Petersime's commercial team
Olav Boel has joined Petersime as CCO (Chief Commercial Officer) since the beginning of May 2018.
He is currently working in close cooperation with Michel De Clercq, to take the lead over all commercial responsibilities.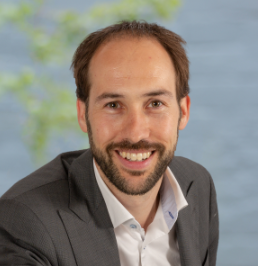 However, Olav is not new to Petersime. After his studies of Industrial Engineering (Industrial Design) and an MBA in Marketing Management, he started his career at Petersime in 2002. Until 2006, he worked as an Area Sales Manager for Africa and Southeast Asia. After that, he went for another challenge and expanded his commercial experience at Betafence and De Boer.
Reflecting on his appointment, Olav said: "I'm very pleased to re-enter, after 12 years, in the company and the sector which I enjoyed working in. I'm coming back to a company which has grown intensively, with an expanded worldwide presence through numerous local sales and service offices and with a broad range of new exciting technologies that make the difference in the hatchery operation of today. I'm looking forward to lead the motivated and skilled commercial team of Petersime in our continued pursuit in being close to our customers and to be the trusted partner in their daily hatchery operation."
Petersime wishes Olav the best of luck in this challenging position!