OX Days in Egypt: sharing incubation knowledge and experiences
The Petersime Operational Excellence Days are booming! Another edition of our event for sharing information, knowledge and experiences about incubation took place in Egypt in October.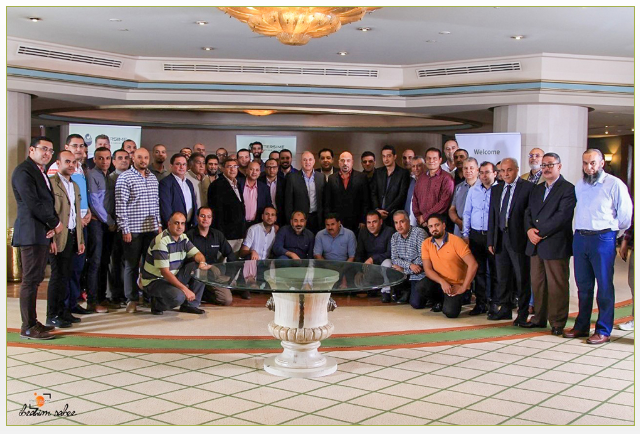 Wassim Sakr, Petersime Sales Manager for the region oversaw the organisation of the event together with Eng. Adel El Said from Fat Hens, our local distributor. They were delighted by the big turnout: no less than 49 people came together in Cairo to gain new insights on incubation.
7 different speakers from Petersime, Cairo University, Ankara University and Prinzen grabbed the attention of the audience with different speeches about incubation. The topics on the agenda were very well-received: embryonic requirements, hatching egg characteristics & management, troubleshooting hatch, preventive maintenance…
Many attendees expressed their appreciation, found it useful and discussed the valuable information they received.
Mr Ahmed Samer, Hatchery Manager at El Kasaby Investment: "The seminar was very useful thanks to Jason Cormick, Wassim Sakr and Marc Torres, and special thanks to Fat Hens."
Mr Mahmoud Eladawi, Hatchery Consultant confirmed: "I was very pleased with this seminar and the valuable information we received".
Just like previous Operational Excellence Days in other locations, these hatchery managers from Egypt found it truly enriching to exchange experiences with each other and are looking forward to joining similar events more often in the future.